This web site is the continuing story of a small group of Marines who found themselves assigned to the 1st Composite Radio Company, Kaneohe Bay, Hawaii from 1959 to 1964. For some it was their first permanent assignment as Marines. For others it was a change of duty stations from U.S. Navy and Marine bases of operations from around the globe.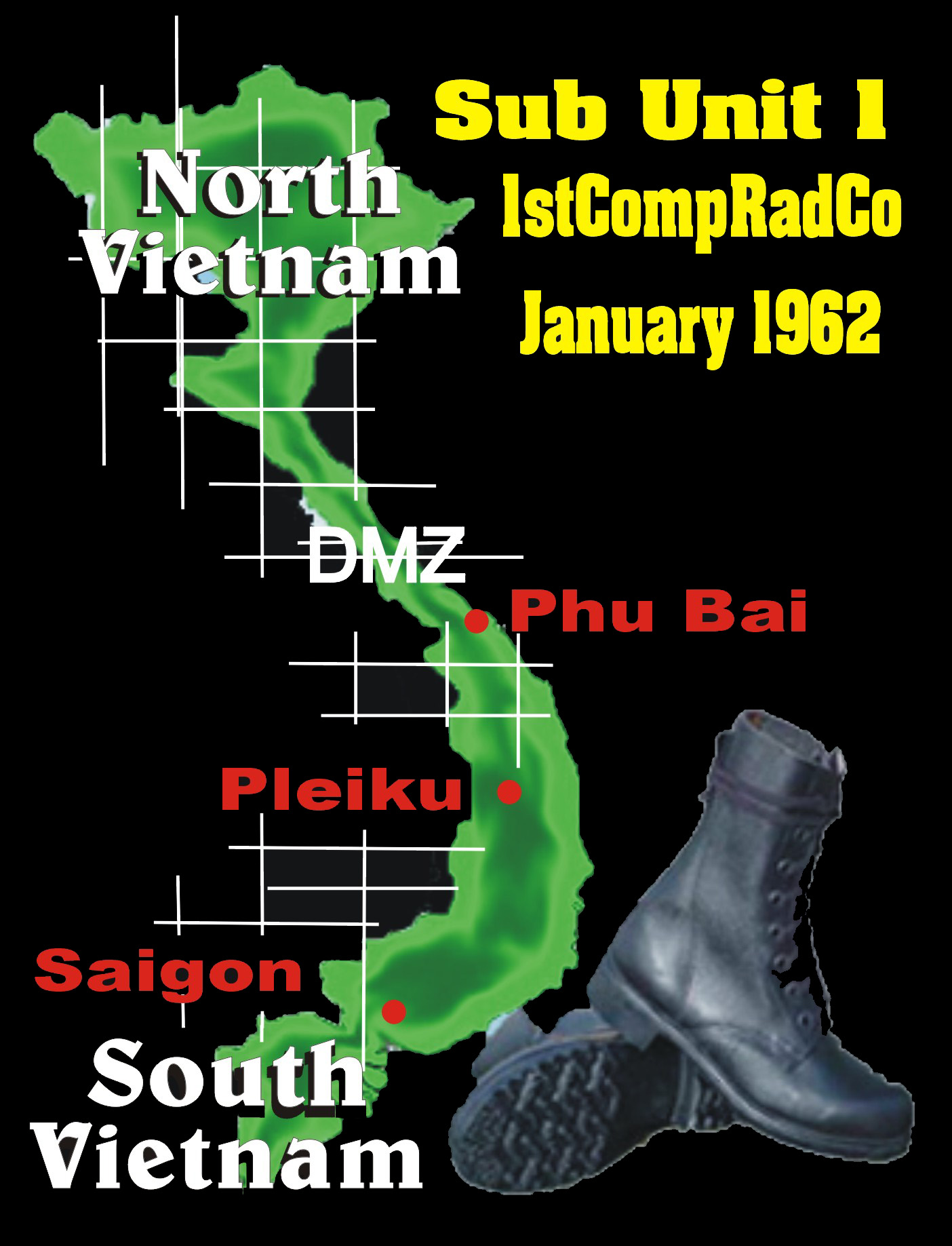 First Boots On The Ground
Sign Up -We are always looking for new members who were members of the old 1st Composite Radio Co
TO Contact Us CLICK HERE











Some documents on this website
require Adobe Acrobat Reader.
Available as a free download.

During that short span of time in Marine Corps history, they blazed a new trail in being the first United States Marines to put boots on the ground in Vietnam in 1962 and providing direct intelligence support to U.S. and Republic of Vietnam combat forces.
Go to the History link for a more complete history of the 1st Composite Radio Company. Since that time 1st Radio has evolved to 1st Radio Battalion, and has proudly been part of the current war in Iraq. The link on the left "Brothers at the Gates" is to honor and give remembrance to those members of the 1st Composite Radio Company who have passed away; take time to learn about them.
WE ARE NOW .COM NOT .ORG

1ST-RADIO-COMPANY-USMC.COM

PLEASE ADVISE YOUR FRIENDS AND ORIGINATIONS OF THE CHANGE

MARINE MUSEUM

A sincere Thank You to everyone who helps with this website and supports it.

If you got to the website and were a member of the 1st Composite Radio Company, we would like to hear from you; if you got to this website and know of someone who was in our small but proud group, ask them to contact us, and if you got to this website by accident, take the time to meet the Members of the company and learn about us.

We are Proud of what we contributed, and would like others to be proud of us also.

Please take time to visit the Guest Book and add your comments to it.

For information about this site, contact webadmin@1st-radio-company-usmc.org