Habitasse © Curabitur felis erat. Mauris Di Serif. Nulla quis nibh.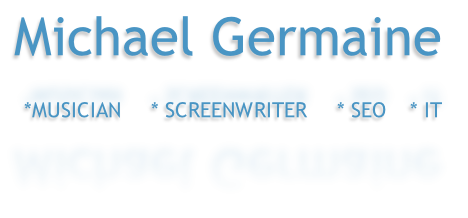 I have worked in music, film and television for almost 30 years. Although never achieving great success or financial riches, I have had many successful , blessed years. I am exceedingly glad that I chose this path. I have had the opportunity to work harmoniously and creatively with many talented people and to grow not just artistically, but spiritually as well. I believe that music and the arts do contribute to a better world and society in general.
We are truly the total sum of our experience & thoughts









I've written five screenplays of various genres, have been optioned, and have pitched to budgets up to $30 million. I would very fairly compensate anyone who could facilitate in any way leading to a direct sale or option.. THE BATTLES OF VENUS AND MARS
COEN BROS MEET
PULP FICTON
DISTURBED MUSICIAN
GETS LOST IN THE
S & M / B & D SCENE
IN LOS ANGELES
FOUR OUTCAST KIDS SAVE THE WORLD AND THE INTERNET FROM EVL TECHNOLOGIES AND A DIGITAL
MONSTER
HEDONISTIC YOUNG
MAN CHANGES HIS
LIFE FOR THE BETTER
AND BECOMES A
POSITIVE FORCE IN
A CHANGING WORLD
DEAD ZONE MEETS
DEJA VU
USED CAR SALESMAN
HAS TERRIFYING
NIGHTMARES AND
BECOMES INVOLVED