Habitasse © Curabitur felis erat. Mauris Di Serif. Nulla quis nibh.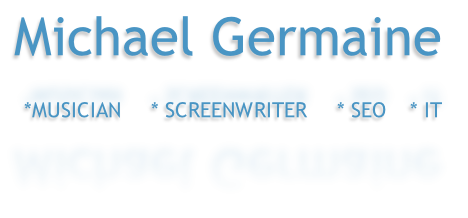 I have worked in music, film and television for almost 30 years. Although never achieving great success or financial riches, I have had many successful , blessed years. I am exceedingly glad that I chose this path. I have had the opportunity to work harmoniously and creatively with many talented people and to grow not just artistically, but spiritually as well. I believe that music and the arts do contribute to a better world and society in general.
We are truly the total sum of our experience & thoughts
The Vortex Society a.k.a The Odd Squad
A present day "Goonies" marries "Spy Kids". Four outcast seventh graders form their own secret club out of survival as much as camaraderie. Along with a scruffy Terrier, they take matters into their own hands, and using their combined skills, save the world from E.V.L. Technologies and a virtual monster bent on world destruction.
133 pages second draft wgaw reg. #1511818
The Comfort Zone
A talented young man of no little promise squanders many years, and resources settling for instant gratification, the "Wild Life", and the path of least resistance. Naturally talented, he becomes a rock musician almost by default. As genuine as "The pursuit of happiness" and as interesting as "The People vs.Larry Flynt", " The Comfort Zone is ultimately about transformation and spiritual growth, concluding in the ability to accept and enjoy reality and truly connect with other people; i.e. playing freebies at the Junior Blind and donating his own, and his Pomeranian dogs' services to comfort patients at Children's Hospital. 108 pages 1st draft
The Battles of Venus and Mars
"American Beauty" meets the Coen brothers…… a lonely, frustrated, wanna-be musician from the Fairfax district of Los Angeles becomes obsessed with the S&M, B&D scene. He falls hard for a girl, "from the scene", who basically wants nothing to do with him. His craziness and obsession escalates as he attempts to "rescue" her from a life of "sin and mind control" and a homicidal tranny-pimping boyfriend. The story is a character study and dark comedy demonstrating that love truly flourish in the most deranged shadows and that positive change is possible regardless of how low one may have sunk. 125 pages 2nd draft
Michael Germaine 310.775.7642 lifeisgreatnow@gmail.com