Tempeh

What is this stuff?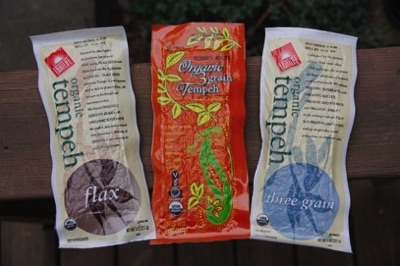 Tempeh is made from soybeans, as is tofu. The whole beans are mixed with a mold, starting a fermentation process which breaks the beans down, creating a nutty flavor and texture, and increasing the nutritional value.

Tempeh can be made combined with a variety of grains, each having a different texture and taste. The all soy tempeh has a firmer texture and crumbles less when preparing.

Tempeh originated hundreds of years ago in Indonesia. Luckily for us, it has become more popular and is readily available in the west. I've become especially interested in using tempeh in traditional Asian dishes, as a substitute for meat or tofu. Some of my experiments can be viewed below.

My favorite method of cooking tempeh is to slice or cube it, and then pan fry.  This creates a crisp texture and a golden brown appearance. Click here to see a video on preparing tempeh this way. I've also used it crumbled or simmered in a broth with seasonings. Each method can work well in particular dishes, and provide different tastes and textures.
Tempeh Recipes

(Click on title to view recipe)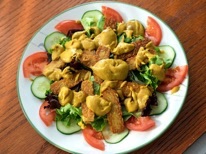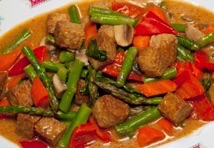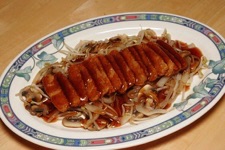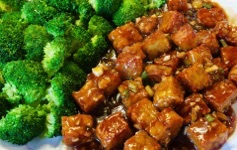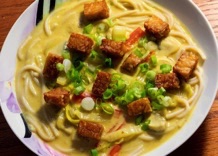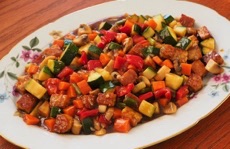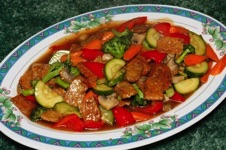 A summer salad topped with fried Tempeh and Thai Sate dressing.
Variation of the Japanese favorite.
Noodles in a coconut curry broth
A lighter

Vietnamese version