Highland Baptist History
History of Highland Baptist Church as was written in the booklet, "Highland Baptist Church in the beginning."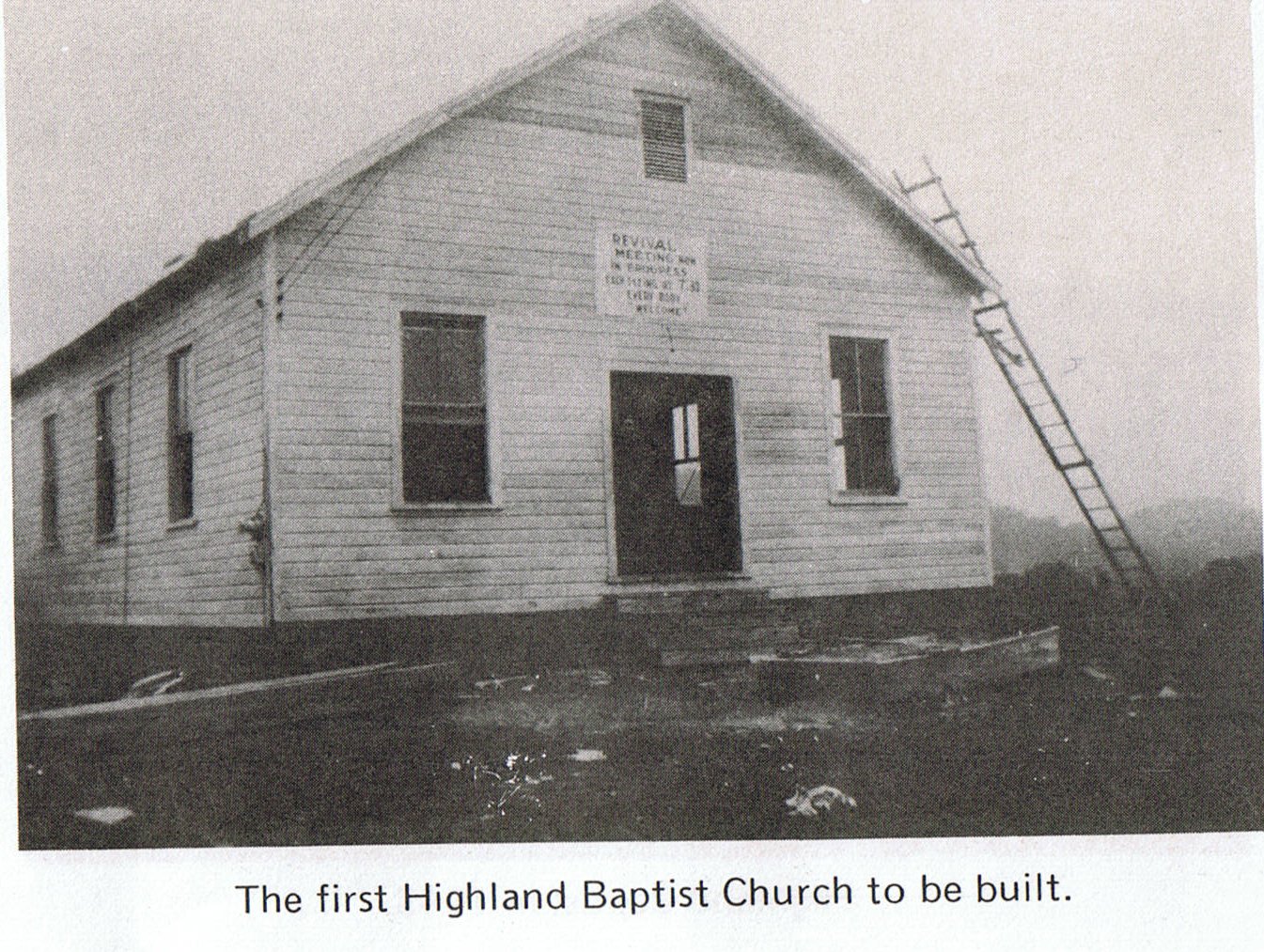 In the late years of 1930 and early 1940's, the Lord was beginning to gather his children in the community of the Highland Homesites of Knox County Tennessee to help build a house of God in the community for his name sake, Jesus who is the head of the Church. Ephesians 1:22. All things working together for good to them that love God, to them who are the called according to His purpose, Romans 8:28. Like Abraham of Old, not knowing what was ahead, but being led by the Holy Spirit of God, Brother Ed Spencer moved in the community of Highland Homesites in June, 1941. On Edmondson Road, where he moved, was a widow, Mrs. Bertha Lansden, who had nine children who had no way of going to another community to church. Brother Spencer began loading his car with children and taking them back to Grove City Church with him for services. So God began his work by the Holy Spirit saying we need a church in this community; and seeing the great need, Mr. Spencer with his cousin, Ernest Warwick, who had moved next door to him, began to talk and discuss a Sunday School in the afternoons on Sunday and also Mr. Warwick said the Lord had called him to preach. So God knowing all things, the time came when Mr. Spencer and Mr. Warwick began to fulfill God's will.
There was an abandoned Murphy's Chapel Church building on Luttrell Road belonging to the Methodist Conference and after prayer and faith, Mr. Spencer and Mr. Warwick went to see, along with Mrs. Spencer and Mrs. Lansden carried tubs of water in the back of the car and cleaned the building and got it ready for our first Sunday School which was the first Sunday and first day of February 1942. After Sunday School, Mr. Warwick preached.
We had between 30 or 35 people present our first Sunday. The Lord began to bless the services so it was decided to have Saturday night services. We used oil lamps as we had no electricity. There was an old organ Mrs. Spencer played and people began to be saved and the work was abounding for about 4 1/2 months; and of course, the adversary, the Devil, was mad because of God's blessings so he sent the Bishop of the Methodist Church to tell us we could not use the building any longer, trying to discourage God's people and his work. But Romans 8:31, What shall we then say to these things? If God be for us, who can be against us? It was God working out his plan for a church in the community.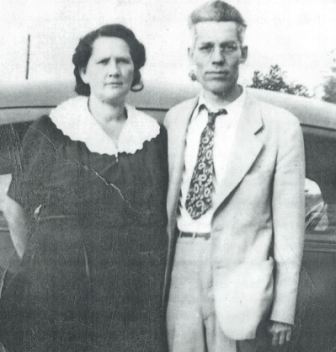 Ed & Conilee Spencer One Sunday night Mr. Spencer started to Old Beverly to church and met Mr. Jim Davis coming to his home to discuss organizing a church. Mr. and Mrs. Jim Davis and Mr. and Mrs. Joe Smith had moved on Babelay Road and had attended some of the services at Murphy's Chapel and God was speaking to them also since there was no church in the community. Mr. Davis was very reluctant about buying in this community until Mr. J.C. Cameron who owned the Highland Homesites said he would give a lot for a church. After discussing the need of a church and God laying on the hearts of people, the church was constituted on July 5, 1942, in the yard of Mr. and Mrs. Jim Davis. Other churches present were Lincoln Park Baptist Church, their pastor Reverend D.W. Lindsay, and many other churches which I can't recall. The church was constituted the Babelay Road Missionary Baptist Church, but was changed to Highland Missionary Baptist Church after the Highland Homesite additions the first business meeting. The church was not a mission from some sister church but was a full self-supporting Baptist Church. The charter members were:
Mr. and Mrs. Joe Smith
Mr. and Mrs. Ernest Warwick
Mrs. Bertha Lansden
Miss Betty Rhea Smith
Alfred Martin
John Spencer
Mr. and Mrs. James G. Davis
Mr. and Mrs. James E. Spencer
Mrs. Elizabeth Davis Rouse
Mrs. Mary Smith
J.T. Smith