VICTORY BABIES!!!!
Here, on these pages, You will be able to watch the GORGEOUS Puppies of Victory Grow and Develop.
Introducing...
A SINGLE MALE PUPPY BORN JAN 18, 2010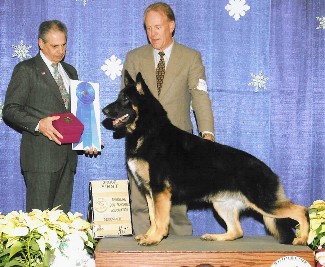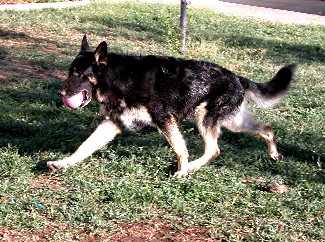 Outstanding Sire is: Specialty and Group Winning
Ch. Victory's Leviathan "Levi" (a Ch. Nitro Son)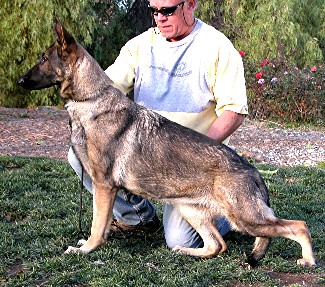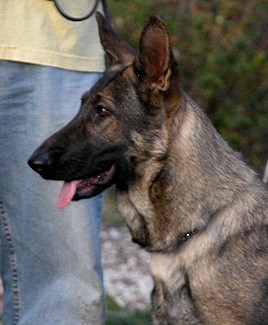 Beautiful Mom is Victory's Temperance of Garter
(Ch. Yankee of Fran-Jo x RBIF Lisa of Fran-Jo , ROM)
INTRODUCING....
VICTORY'S THE PERFECT STORM v GARTER aka 'CLOONEY"
LOOK AT HIM NOW!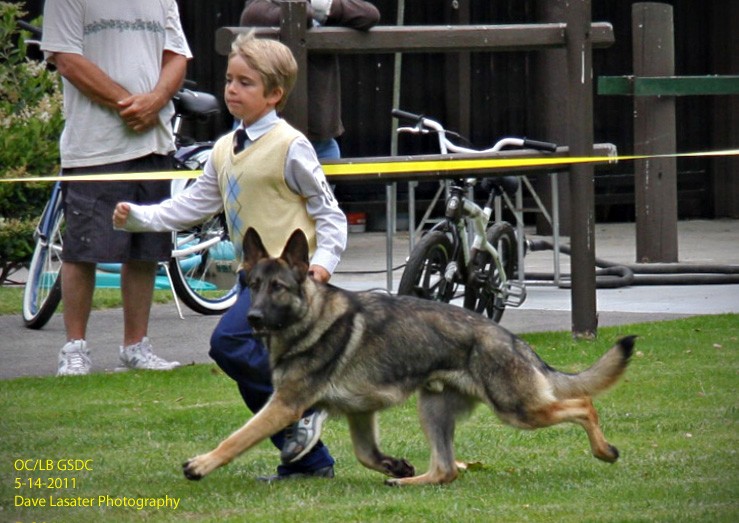 "Clooney" above with his NINE year old Handler.
Undefeated in Best Jr Handler.
This team has shown only 2 x in 12-18 months ...TWO FIRSTS BOTH MAJOR SPECIALTIES!!!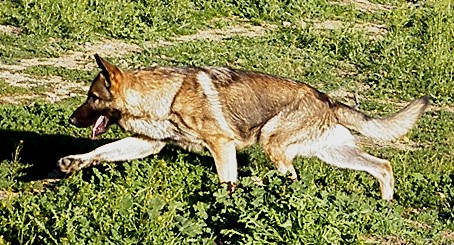 Clooney at 1 year
PERFECT FRONT, FROM SHOULDER TO TOE
~~~~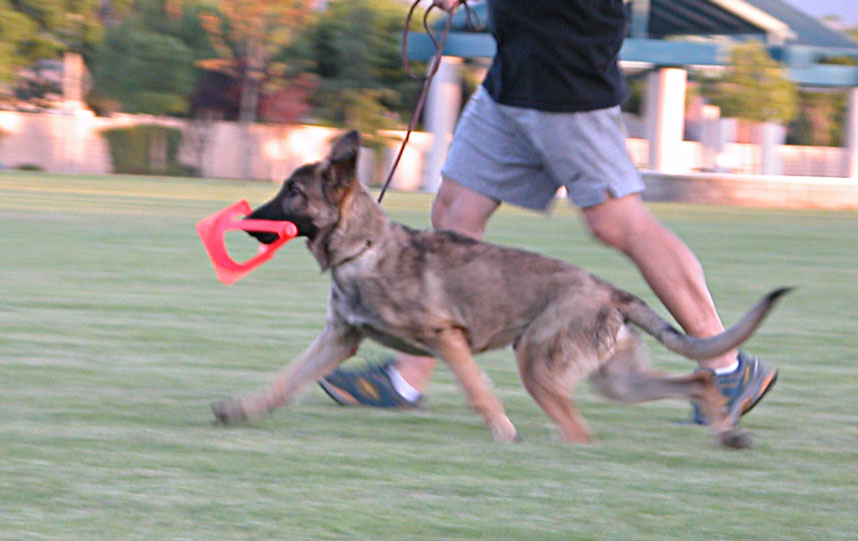 First time ring training.
Taking the first corner and the corner cone with him, all the way around, lol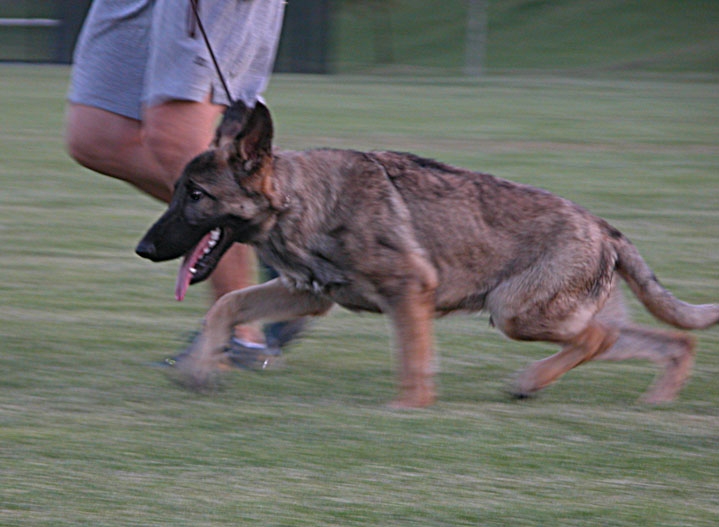 Yes he is growing. Now just to grow into that "beak and legs! 6 mos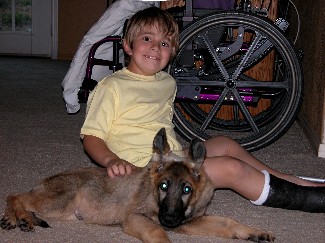 Hunter with Clooney 12 weeks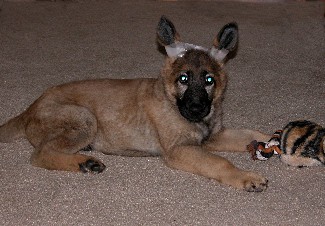 Easter Bunny? No , Clooney 11 wks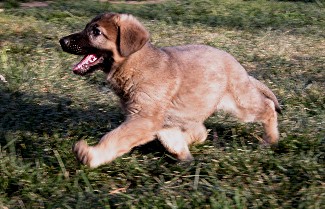 Clooney 9 weeks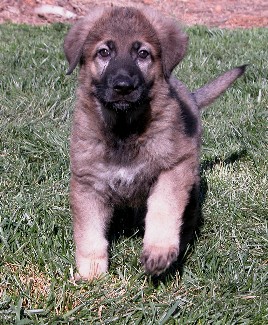 Halt! Who goes there?!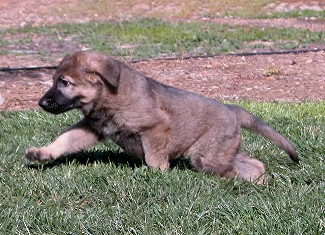 8 weeks and front even in the tall grass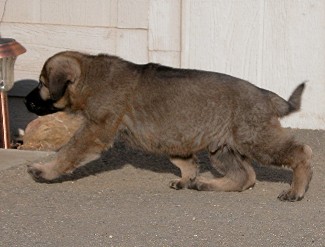 Clooney 7 weeks at slow gait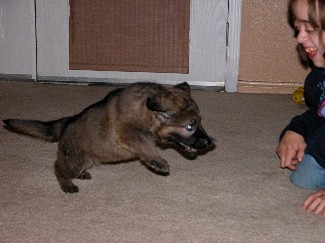 Clooney "devilish" at play 5 wks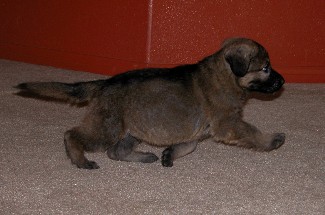 "Now where is that show ring?" Clooney 5 wks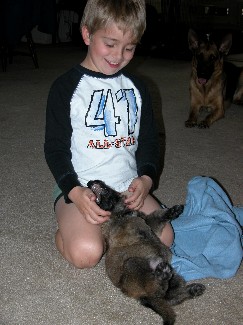 Hunter and Clooney, Cutie Pie Playmates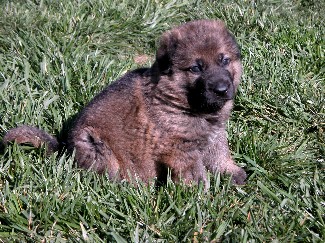 "Clooney" first day outside @ 4 weeks.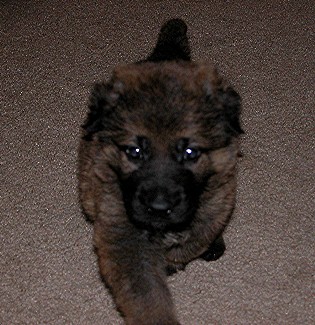 "You called me?" Clooney, 4 weeks old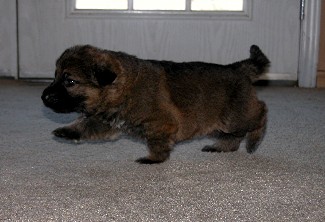 Hey Look at me , I can GAIT!! (3 wks old)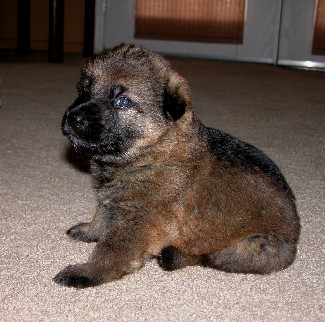 Day 19: "Don't YOU want to play with me?"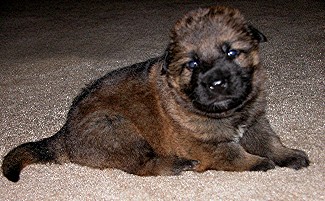 Day 16: A TEN on the "Cute-o-Meter"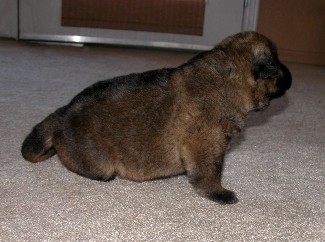 "Clooney" day 13 and not missing any meals, lol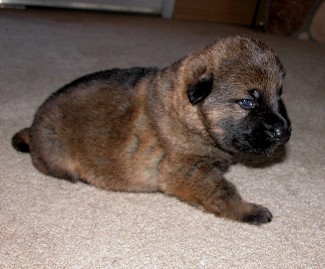 Simply Squeezable (day 13)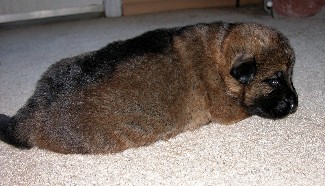 Day 10 "Clooney" 2.2 lbs of Sweet.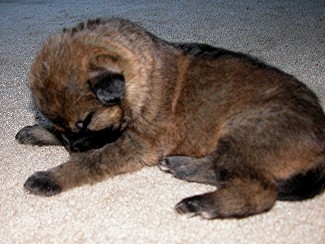 Huggable red sable boy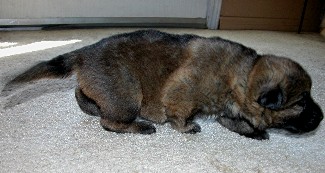 "Clooney" 10 days first steps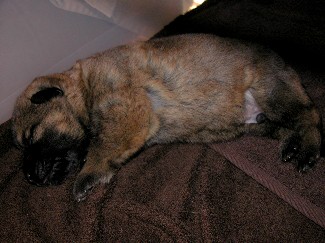 Ten days coat is LIKE DAD!!!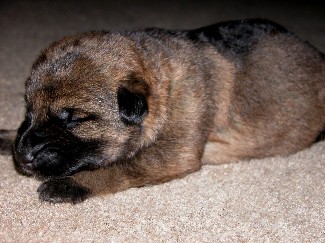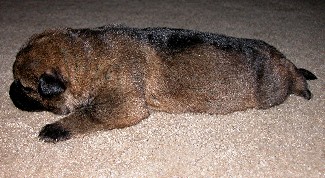 BIG, Handsome, Robust Boy, PLUSH too! Pictured above at 5 days.
100% Bottle fed by Ken and Kathy....love him? YOU BET.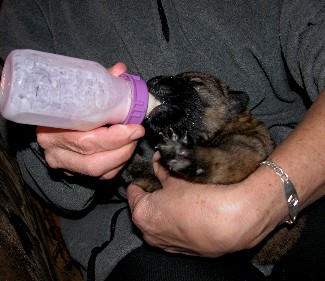 Attached to him? ABSOLUTELY!
Here is the link to his PEDIGREE
We will update on "Clooney" as he develops. Check in to watch him grow!
~~~~
"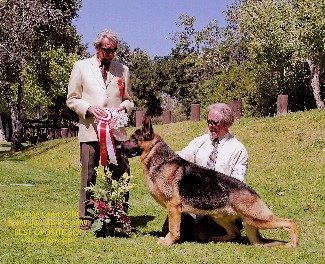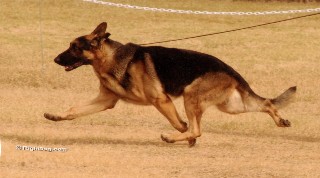 Handsome Papa is Ch. Garter's E Male Fran-Jo Anne Isle "Joe Joe"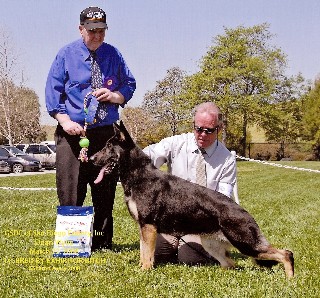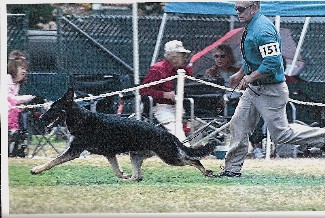 Proud Mom is: Flustanz Sensation of Victory , "Spicey" (Ch. Nitro x Sel Ch. Azeri)
CLICK HERE FOR PEDIGREE ON THIS WONDERFUL LITTER!!
"Triumph" 14mos Ch. Nitro, Grandsire
We thank you Nitro, you live on through your children and
grandchildren.
First time shown at 6 mos and 1 week,
Victory's Wincredible goes Major Best Opp Puppy
"got masculinity AND movement AND topline?"

Photography by Sharon Avery 2009
Watch for this outstanding male in a ring near you!
~~~
16 weeks...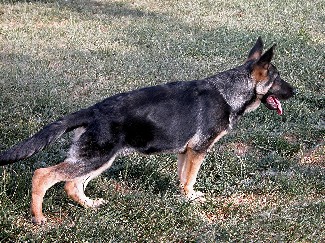 Triumph 16 weeks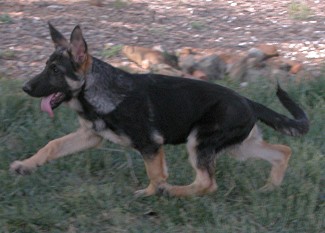 Triumph 16 weeks "got MALE ?"

Eve 16 wks "bottle baby" yes she's that RED

Triumph and Eve ROUGH PLAY !

Victory's Wincredible, "Triumph" ALL BOY


Victory's Wincredible "Triumph"

Victory's Captivating ~ Pigment/ Topline

Victory's Captivating "Eve", wt. collar girl

Victory's Wincredible "Triumph", green collar boy

Victory's Wincredible, Green collar boy

Green Boy..."My sock!" Victory's Wincredible
We at Victory, would like to acknowledge LEERBURG KENNELS for their educational, informative site.
In particular, their expertise on the subjject of hand-rearing puppies. This will happen to most
breeders from time to time, with either with an individual puppy or a whole litter, for various
unexpected reasons.
Here is a link to the Leerburg bottle and tube feeding fromula, with their permission.
It is vastly superior to commercial milk replacers, and very digestible. Of course, whenever possible, have a
bottle baby try to at least get the colostum for the dam for the first few days, for immune strength..
Thank you Leerburg Kennels. Here's the link :
http://leerburg.com/bottlefeeding.htm
**BACK TO INDEX** CH. EMALE'S PAGE SENSATION'S PAGE
california california california ca ca ca ca calif california california california ca ca ca ca calif california california california ca ca ca ca calif california california california ca ca ca ca calif california california california ca ca ca ca calif california german shepherd breeders california german shepherd breeders california german shepherd breeders california german shepherd breeders california german shepherd breeders california german shepherd breeders california german shepherd breeders california german shepherd breeders california german shepherd breeders california german shepherd breeders california german shepherd breeders california german shepherd breeders california german shepherd breeders california german shepherd breeders california german shepherd breeders california german shepherd breeders
california german shepherd breeders california german shepherd breeders
california german shepherd breeders california german shepherd breeders california german shepherd breeders
Shepherd, German Shepherds, German Shepherd Dog, Dog, Puppies, Stud
German Shepherd, German Shepherds, German Shepherd Dog, Dog, Puppies, Stud
German Shepherd, German Shepherds, German Shepherd Dog, Dog, Puppies, Stud
German Shepherd, German Shepherds, German Shepherd Dog, Dog, Puppie
<german shepherd breeders> <german shepherd breeders Southern California>
<dog showing southern CA>< german shepards So Cal>
<German Shepards California> <Shepherd Breeders CA>
<Southern California German Shepherds > <dog breeders So Cal>
<AKC German Shepherds Southern Cal> <AKC German Sheperd Breeders Calif>
s, Stud
German Shepherd, German Shepherds, German Shepherd Dog, Dog, Puppies, Stud
German Shepherd, German Shepherds, German Shepherd Dog, Dog, Puppies, Stud
German Shepherd, German Shepherds, German Shepherd Dog, Dog, Puppies, Stud
German Shepherd, German Shepherds, German Shepherd Dog, Dog, Puppies, Stud