PRESENTING ...
HUNTER TANK
Hunter and New Girl, "Tarragon"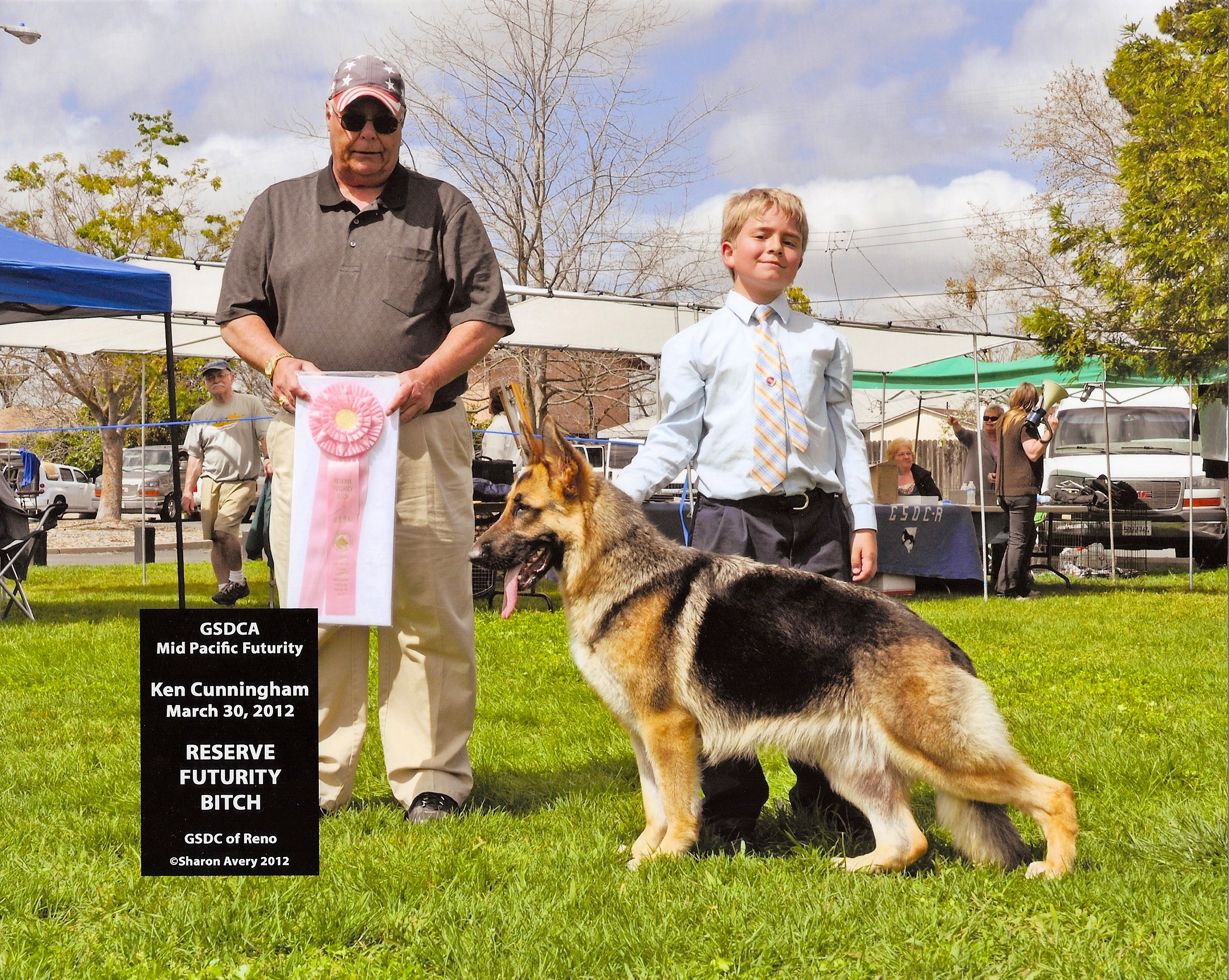 Hunter and "Tarragon" go RESERVE BEST IN FUTURITY ,
MID PACIFIC. MARCH 30, 2012
First time in the ring for now, RBIF Monarch's Tarragon v Kaleef
THANK YOU JUDGE KEN CUNNINGHAM!!
~~~~
HUNTER AND TARRAGON, SECOND WEEKEND OUT 4 PT MAJOR !!
THANK YOU JUDGE MARY GATTONE!
~~~~~~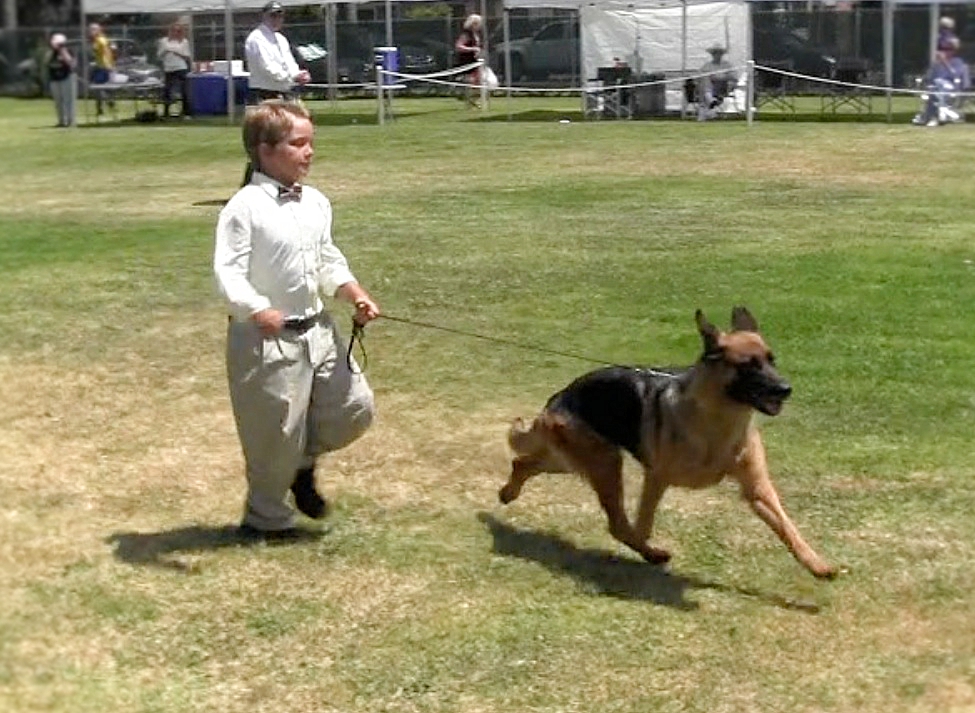 Hunter and Nixie in Jr Handling
~~~~~~~
NEWS FLASH*****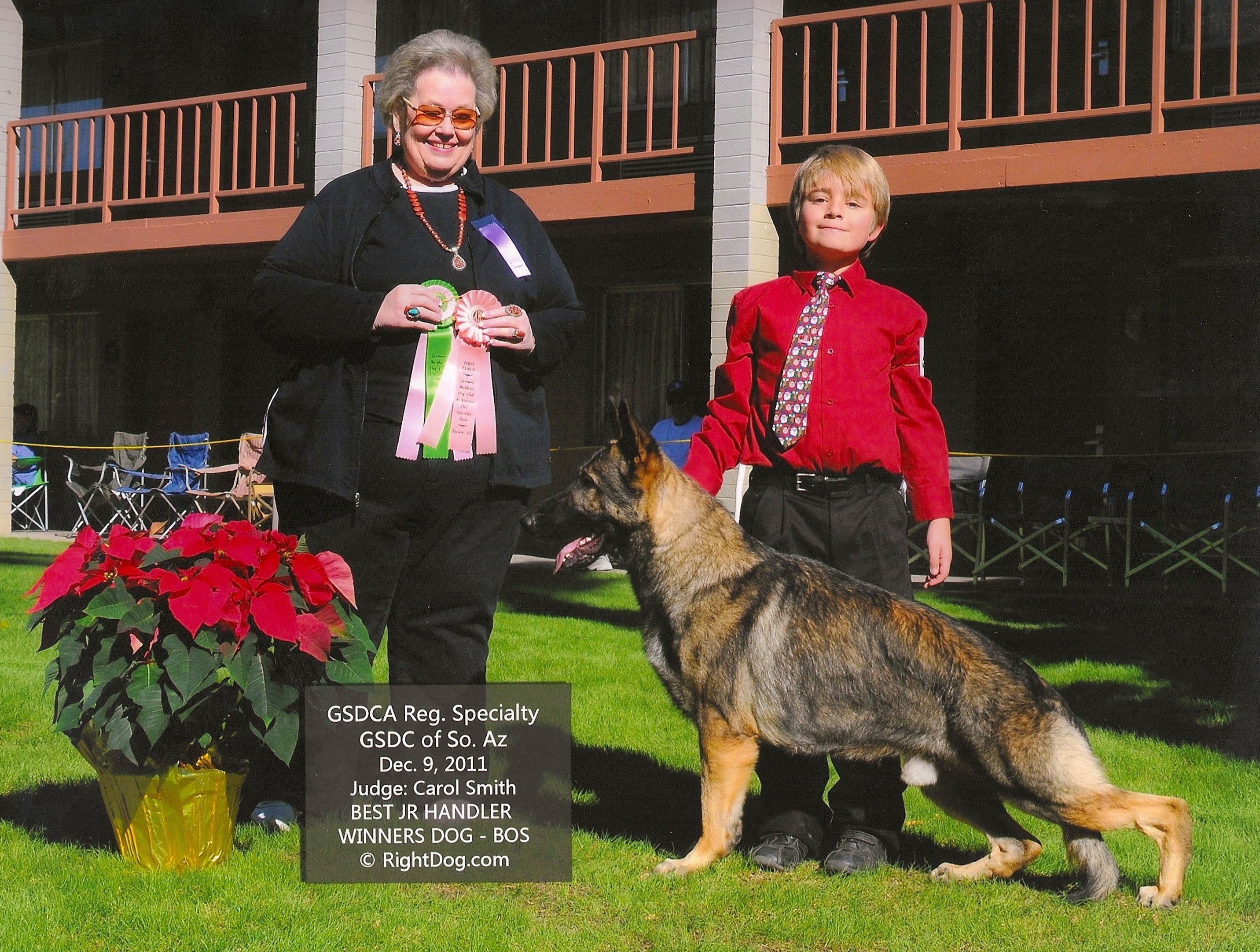 HUNTER, @ ONLY TEN , AND CLOONEY WINNING A 5 PT MAJOR DEC 9, 2011
GSDCA REGIONAL SPECIALTY
Later that day also BEST OPPOSITE SEX.
THANK YOU JUDGE CAROL SMITH!!
Nine year old Hunter pilots Ch. Leviathan ("Clooney's Sire) to
Major Best Opposite Sex at the OC/LB Specialty Weekend!!
Thank you to Mr. Lew Bunch for this win!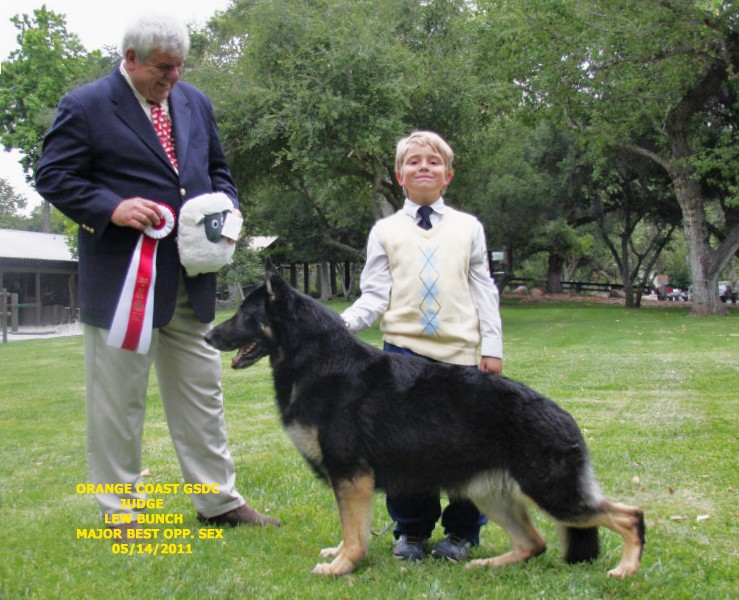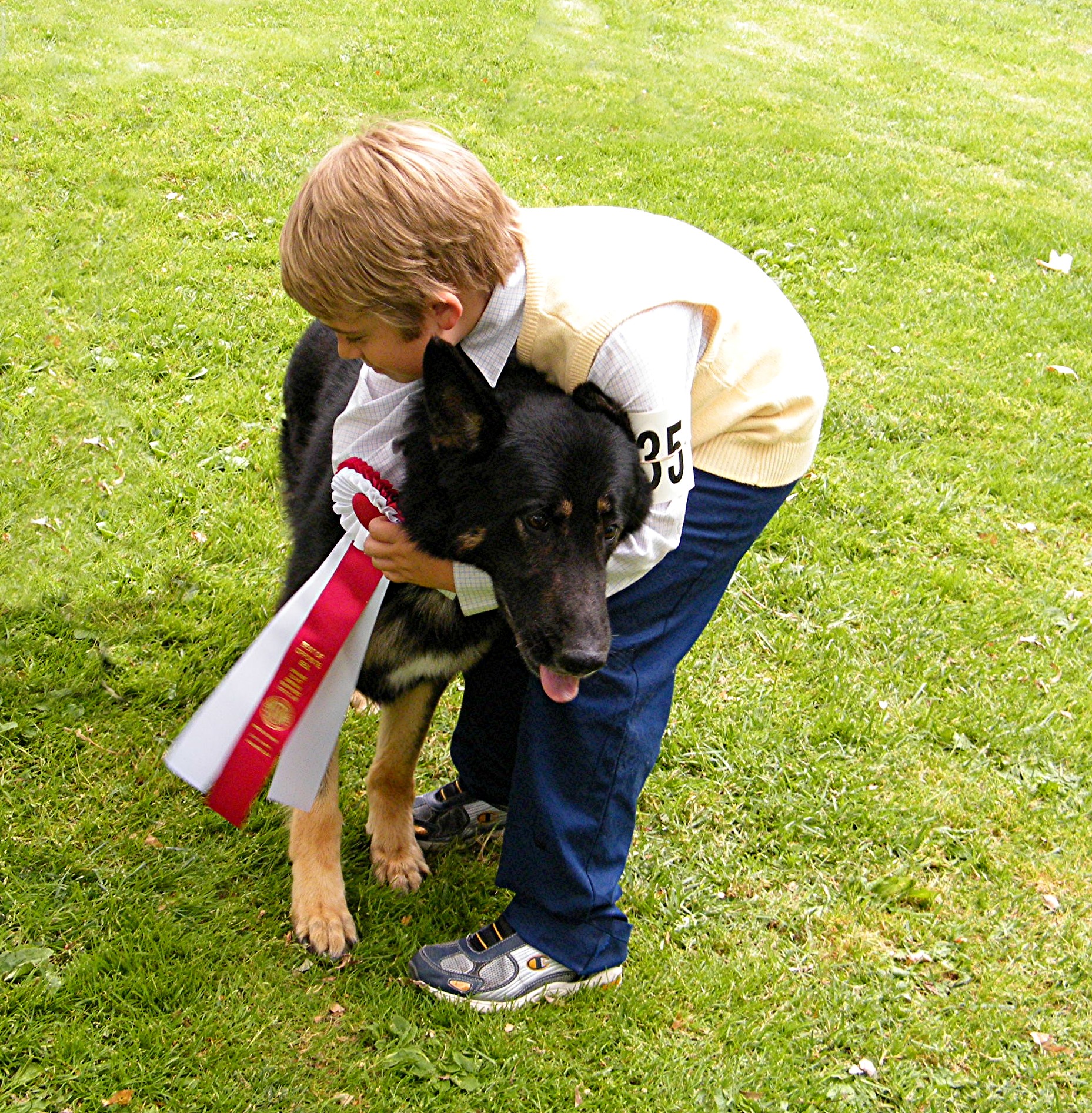 ~~~
HUNTER 2010 NATIONALS WINS NOVICE JR, ONLY SECOND TIME AS JR HANDLER!!!!!!!!!!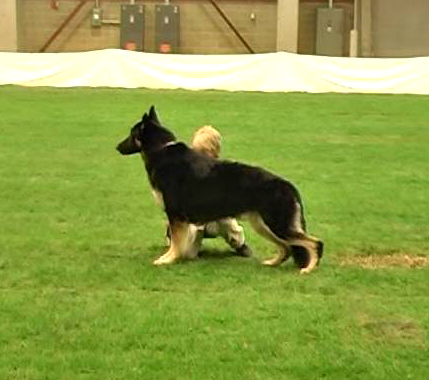 Little Boy, BIG dog during stacking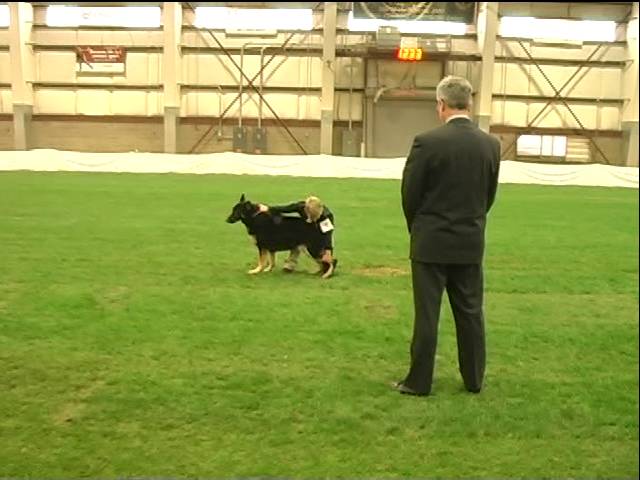 Patient Levi with little boy...BIG RING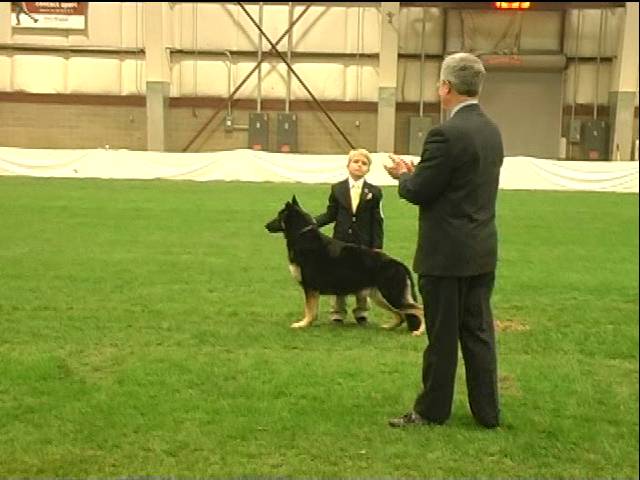 What a job, Bob Dreshcer Applauds, Too!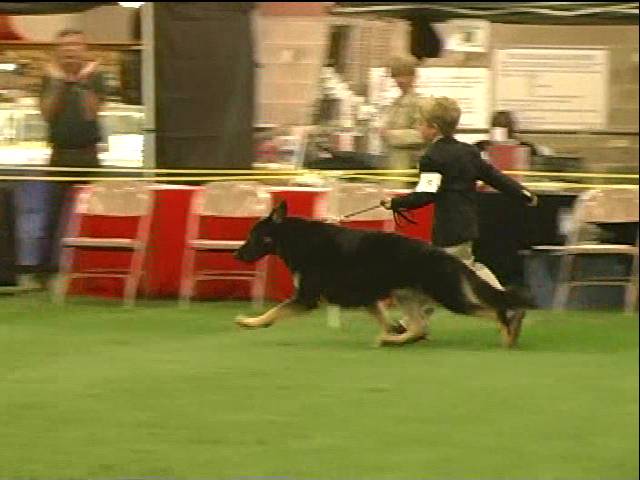 Look at Them Go!!!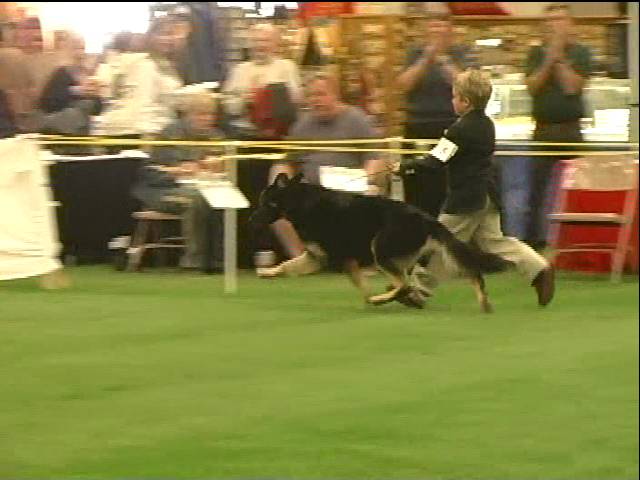 Levi says, "Come on Kiddo!"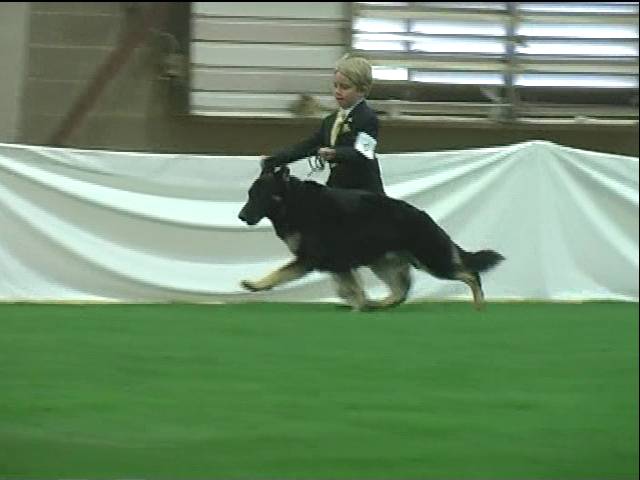 We're DOING it!!!!!!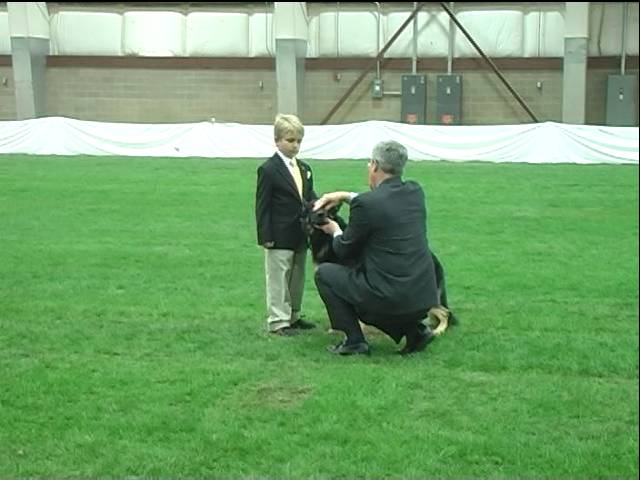 Individual Exam, Little boy, Patient Dog , GREAT Judge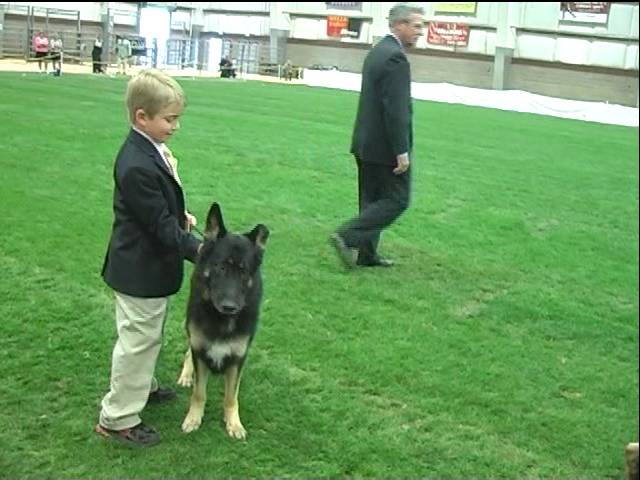 "Levi...Yep he's my Bud"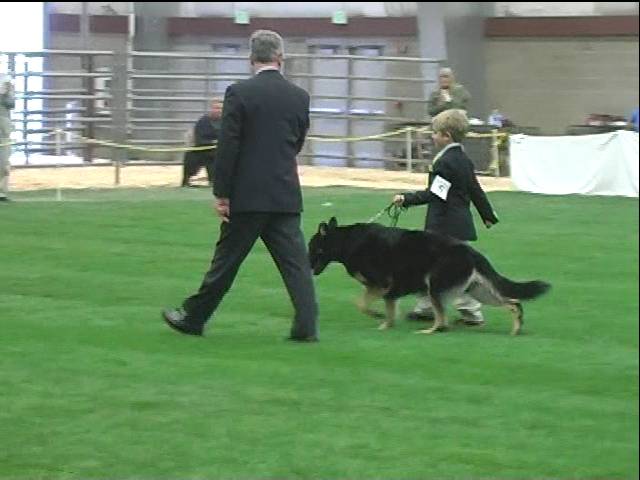 Well done You Guys....Hunter Jubilant after win
Following are pictures of Hunter with Ch. Levi's wild , untrained young son, "Clooney".
Clooney substituted for Levi , last minute, a real handful, even for an adult...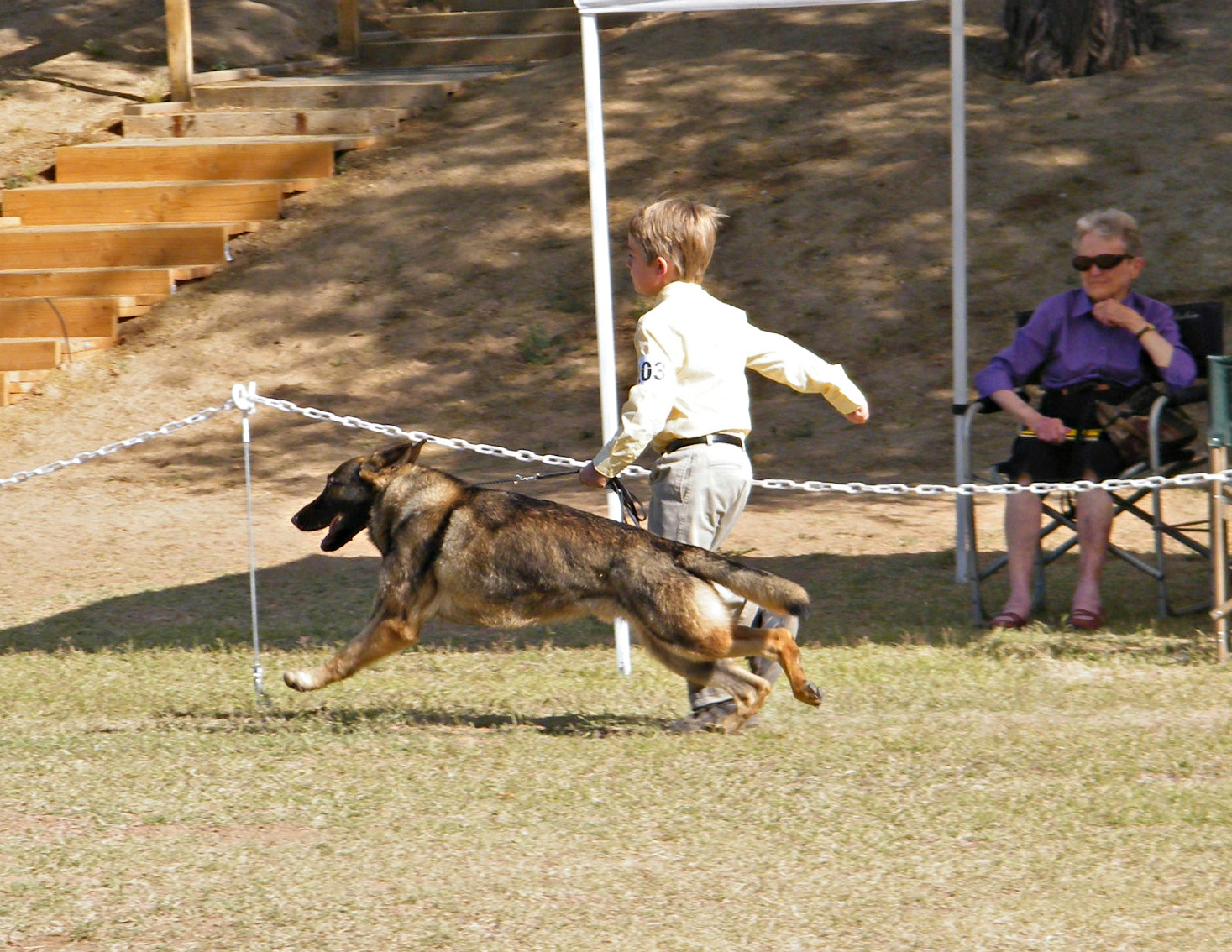 Hunter, Grace under Pressure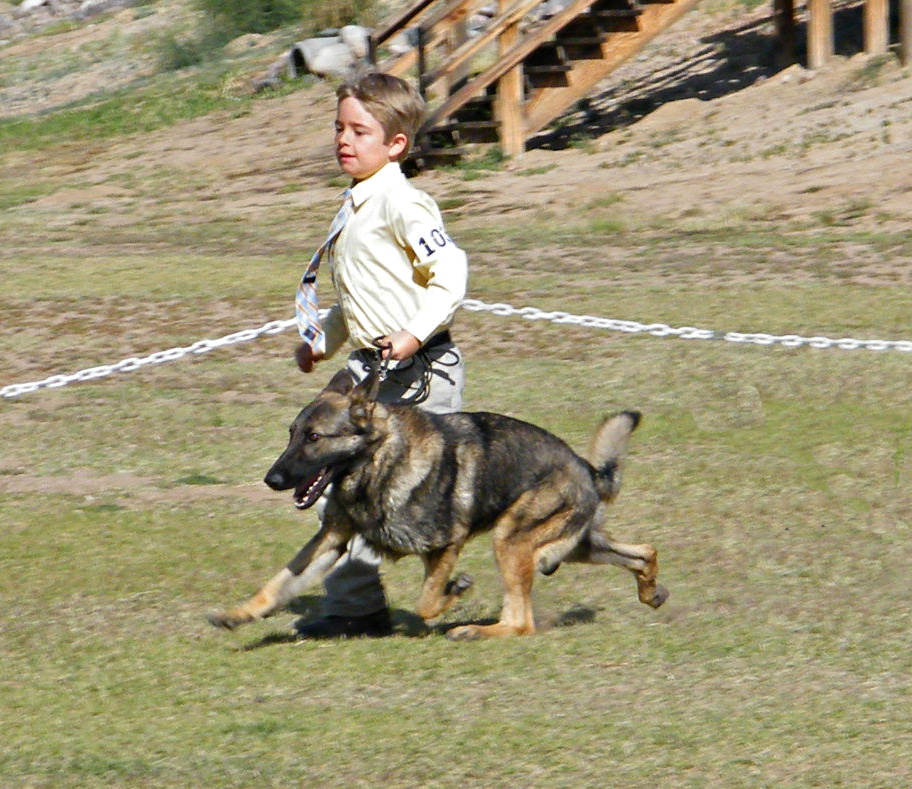 After a great correction the brand new team settles in....beautiful
"Clooney, WE DID IT! I love you"
HUNTER , BEST JR HANDLER, THANK YOU AMY SAFDIR
THEN HE WAS OUR "LITTLEST STAR... "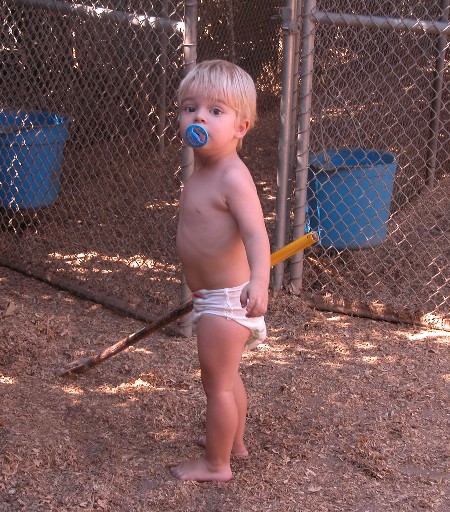 READY FOR ACTION!
Now at Four, with his buddy Nitro ,
BOB # 25 and he still isn't pleased, lol.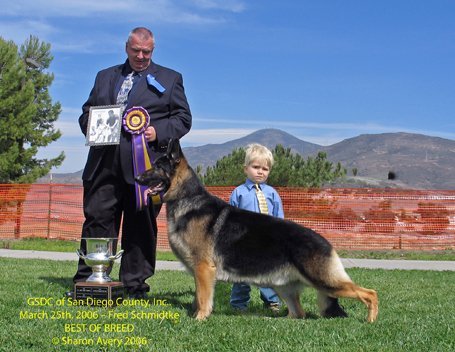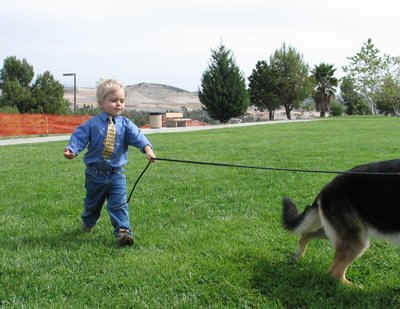 A Natural, Just like Dad, WITH NITRO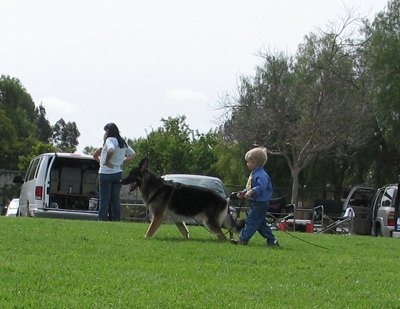 Hunter and Nitro, A Boy and His Dog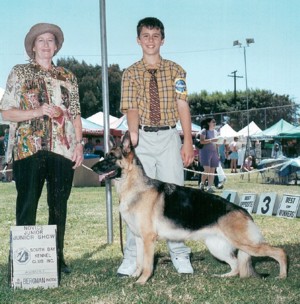 Ryan , above, shown his first time out as a Junior,
later that same day Ryan showed his first time in
conformation and went Winners Dog and
Best of Winners!!!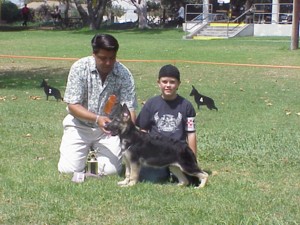 Hayden shown his first time in the conformation ring
handling "Striker" to Best Opposite Puppy!!!