NIXIE vd SEQUOIA GIGANTEA...A CINDERELLA STORY
Nixie was a victim of a European dog broker,
sold in horrible condition with a genetic problem VERY RARE in German Shepherds, known as Entropion.
This is rolling inward of the eyelids, that irritates and causes scarring of the cornea, and eventually loss of sight.
Nixie's condition was easily treatable as a puppy, but she was denied surgery by her neglectful broker.
She has severe eye damage, but we hope to save what is left of her sight . Despite pain, discomfort and uncertainty, she is sweet and cooperative, and joyful. Amazing.
In August 2011 she was rescued, after an INTERNATIONAL effort of German Shepherd lovers ,
and their work, brought WORLDWIDE attention to her plight.
IT IS FOR NIXIE. AND THE PEOPLE ALL OVER THE WORLD THAT CARE ENOUGH TO LOVE HER,
THAT WE CONTINUE TO TELL HER STORY, AS SHE RECEIVES MEDICAL CARE,
AND A NEW HOME WITH US
. WE TO DEDICATE THIS PAGE, WITH LOVE TO EACH AND EVERY ONE OF NIXIE'S FOLLOWERS AND HEROES,
BUT MOST OF ALL TO NIXIE VD SEQUOIA GIGANTEA.
NIXIE, CINDERELLA DOG.
Here is Nixie now. Nearly 12 years old and the QUEEN BEE of the family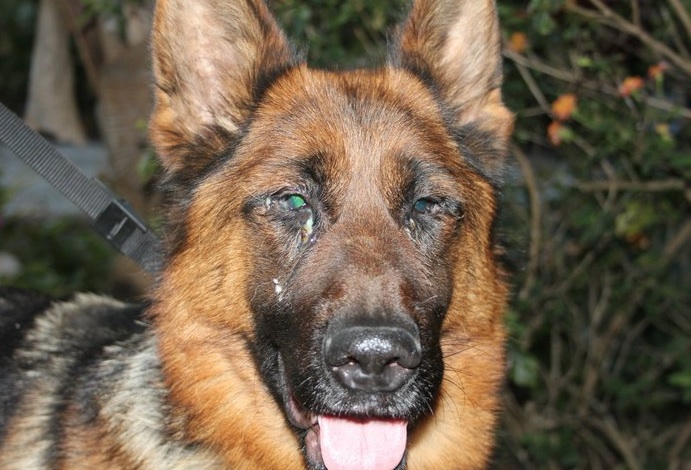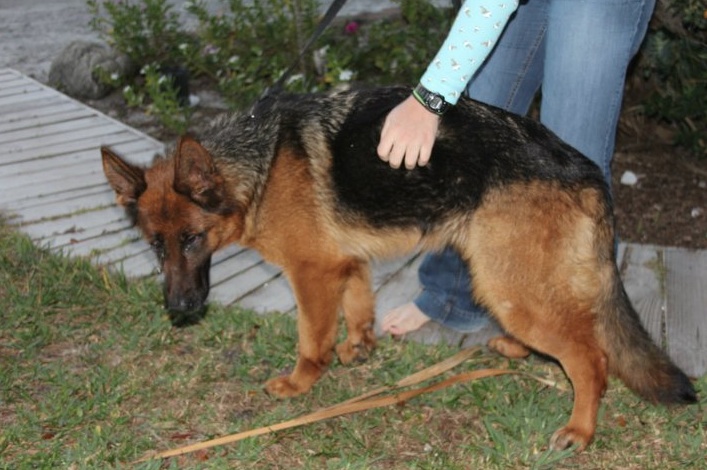 Nixie as she appeared after being denied surgery by her neglectful breeder and broker.
In much pain, squinting and unable to see well, because of the entropion of all four eyelids.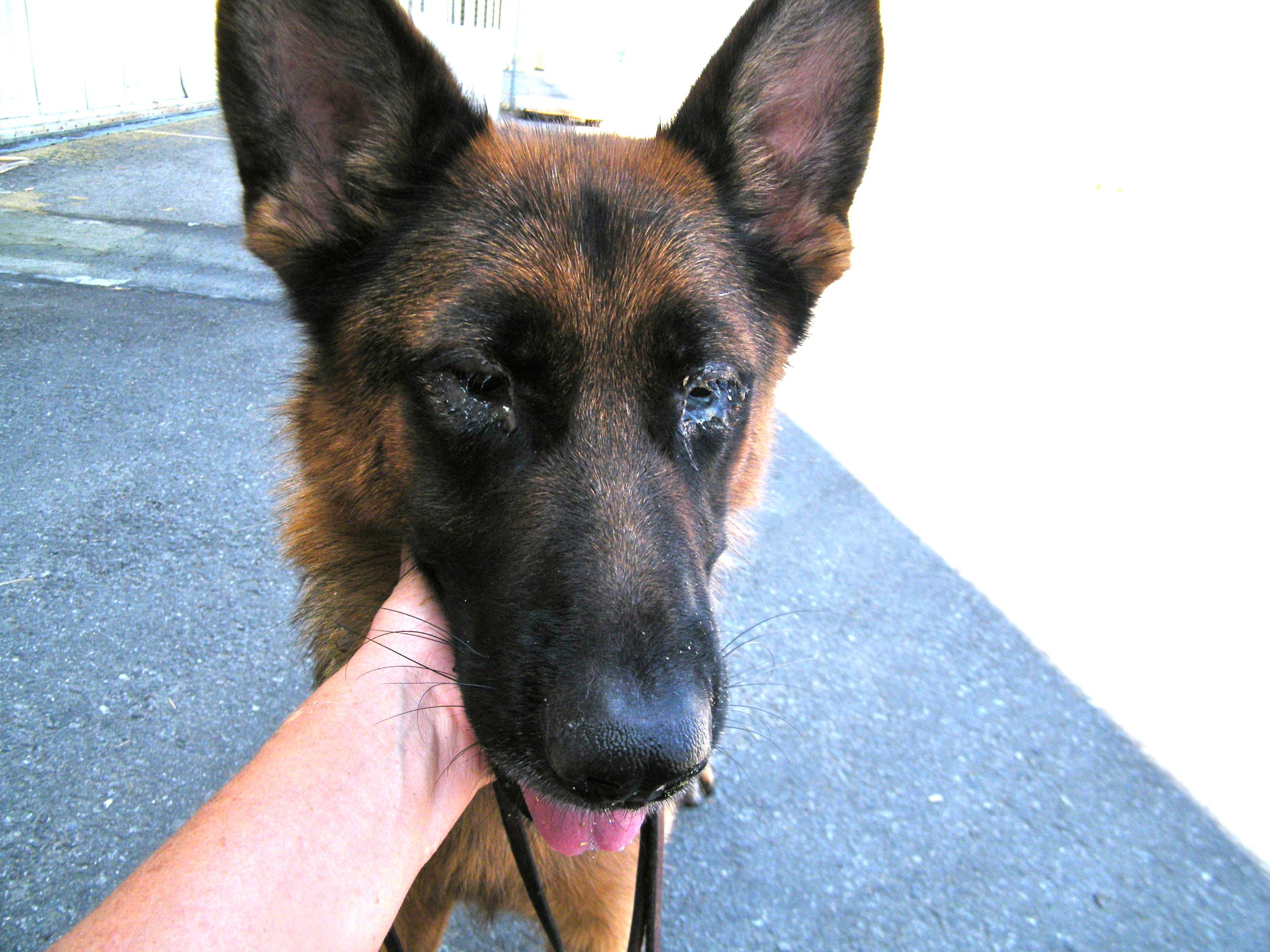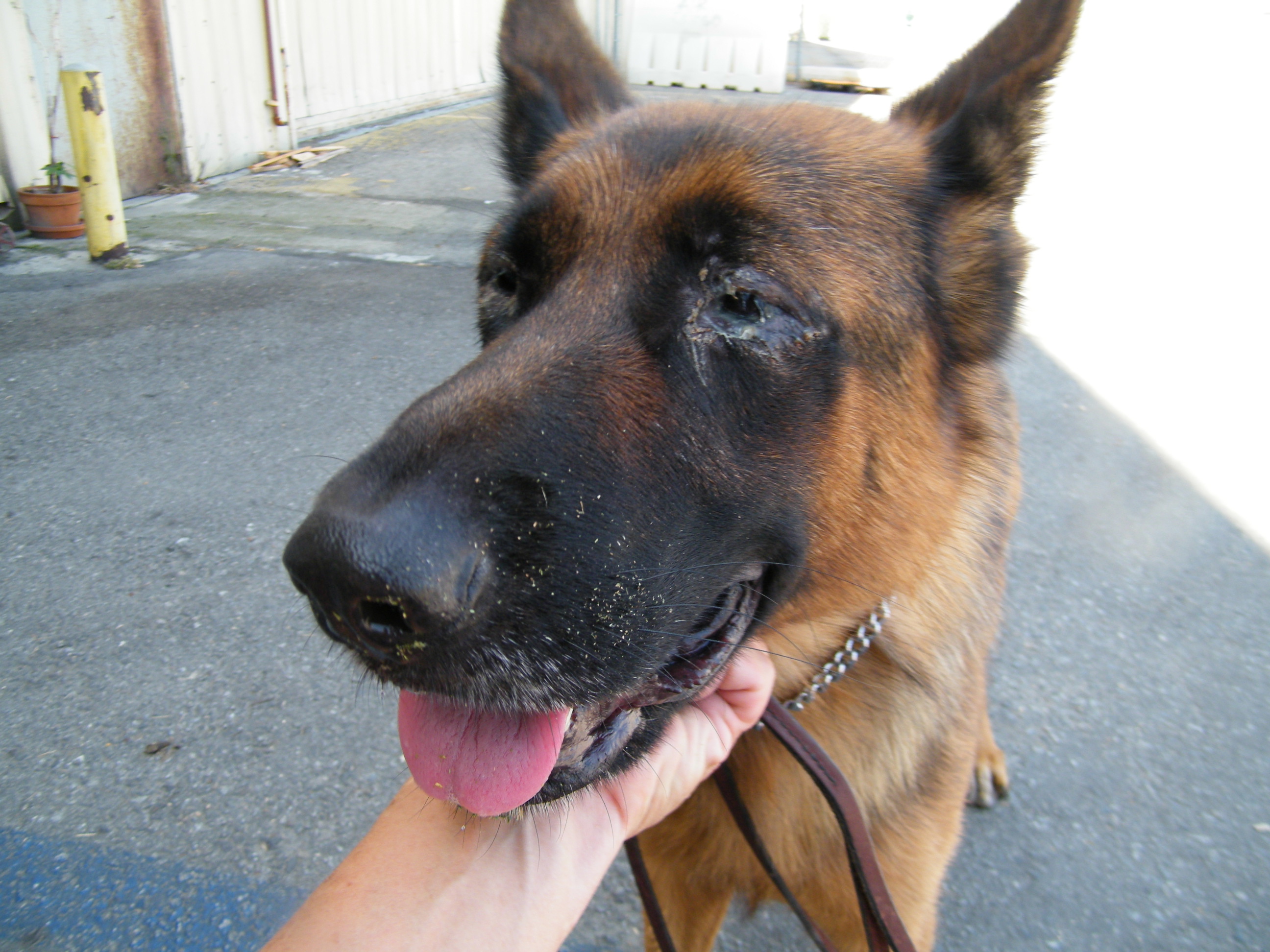 Nixie upon her arrival in California for surgery. Heartbreaking.
Needless suffering, it could have been corrected early on.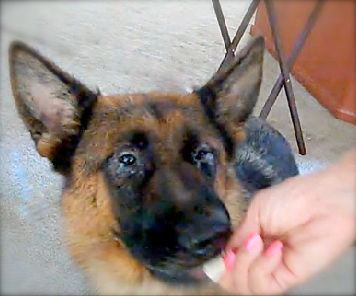 Nixie Aug 17, 2011
~~~~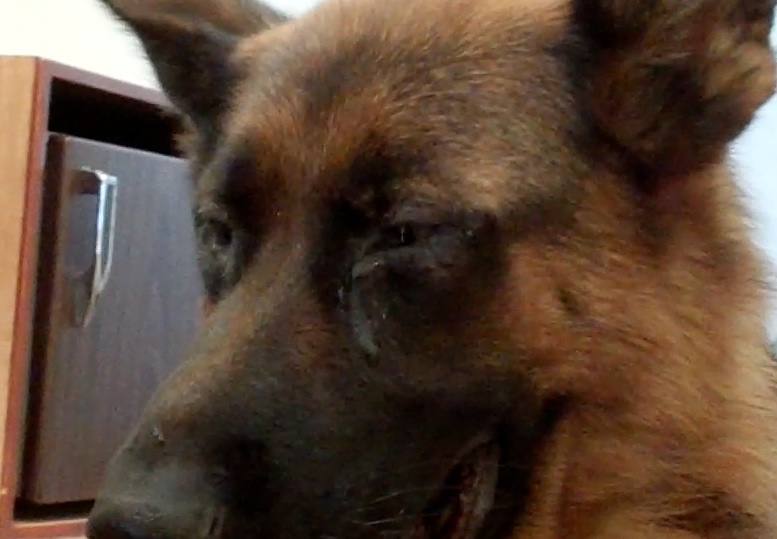 Nixie at Vet pre-surgery Aug 20, 2011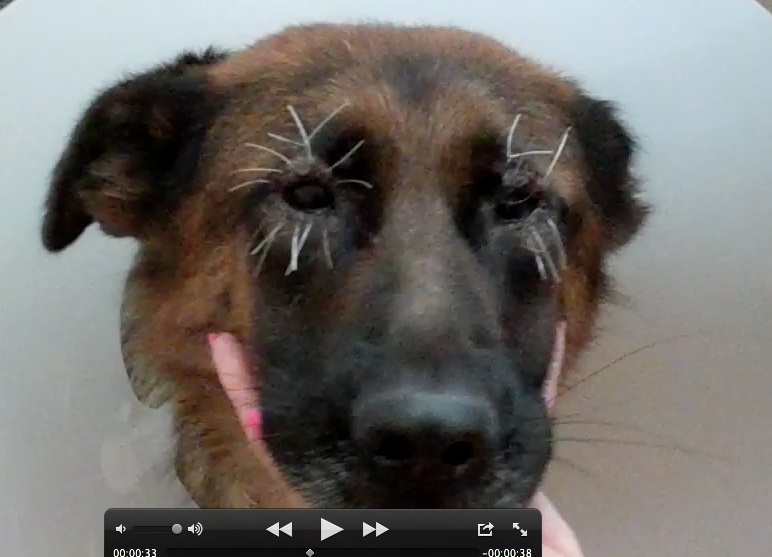 Nixie post sugery Aug 22, 2011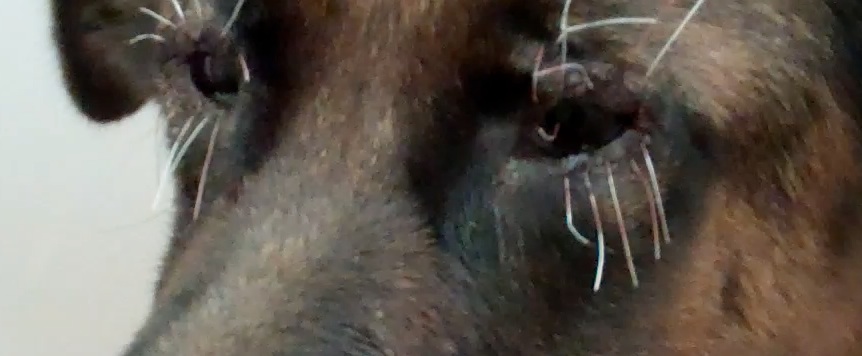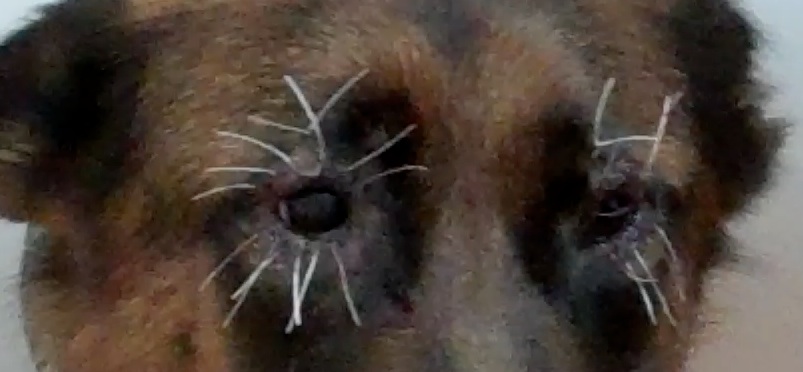 Above, Nixie at the vet 2 days post surgery. Her eyes are OPEN and she can SEE.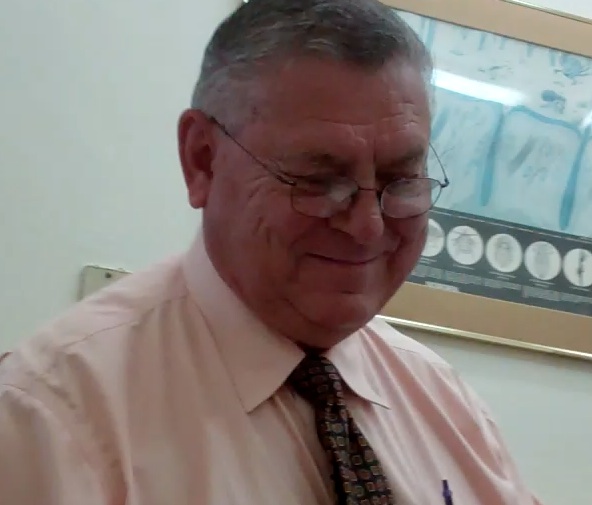 DR. BUTCHKO, HER VET AND SURGEON , & ANGEL.
THANK YOU DR. BUTCHKO, for your skill, compassion and love of animals.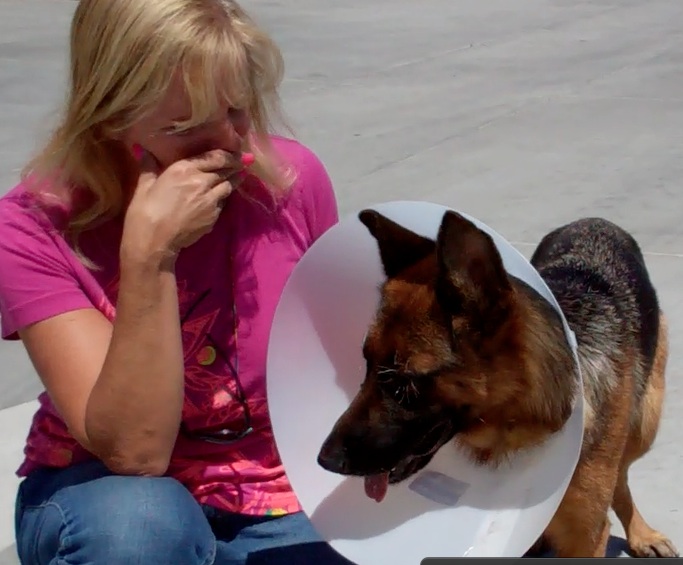 Nixie outside of Dr. Butchko's office, WE ARE GOING HOME!! Emotional , It was hard to speak ..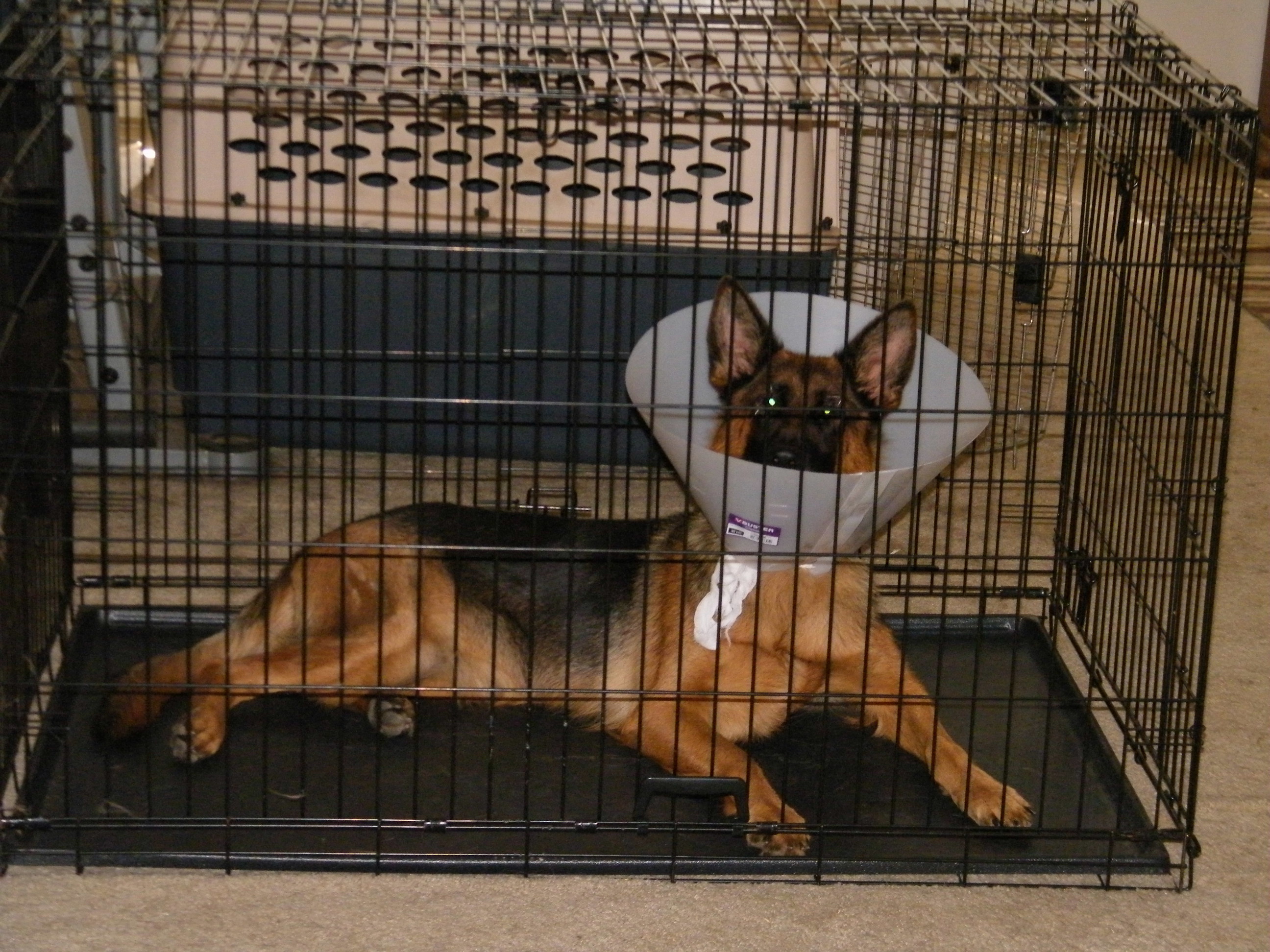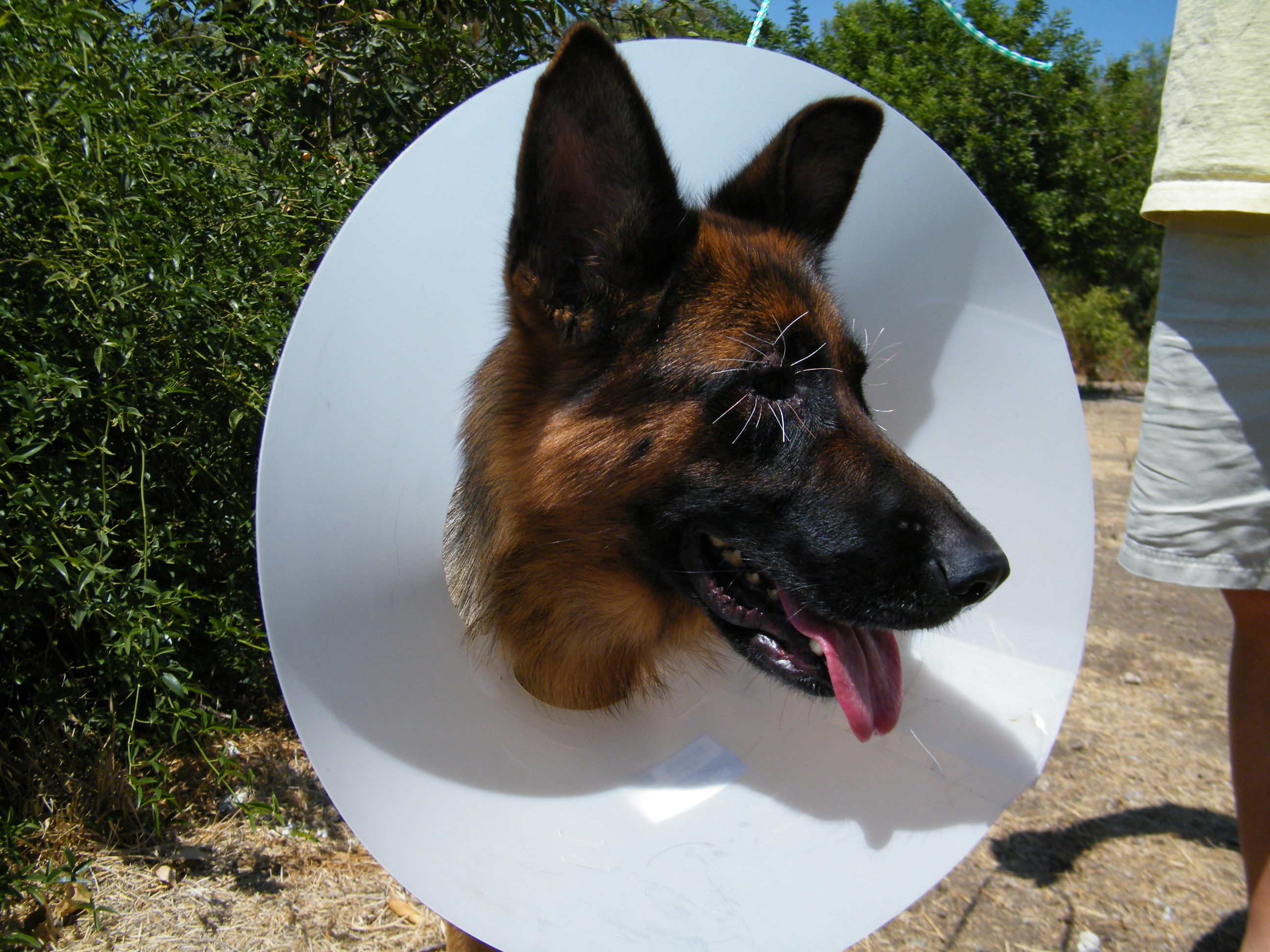 Aug 22, 2011
NIXIE IS HOME!!!! Relaxing in her 700 crate. She has to take it easy for about 12 days.
YES SHE IS ACTUALLY LOOKING AT US FOR THE FIRST TIME!!!!!!!!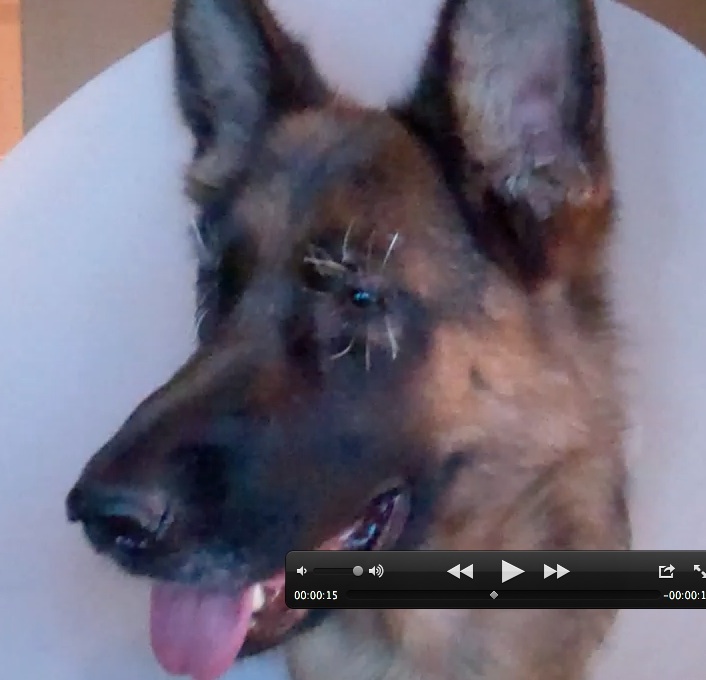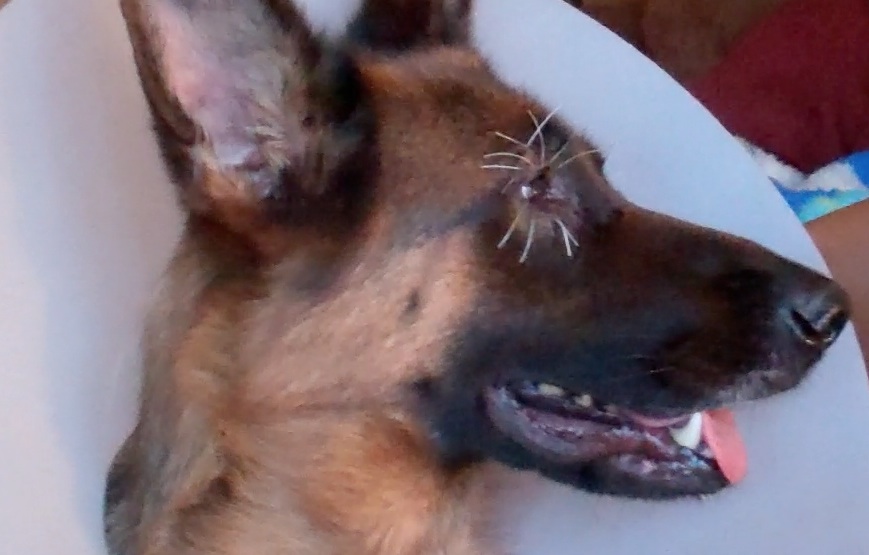 Aug 24,2011
Above: Nixie for the first time SEES neighbors dogs about 100 meters away. A small miracle.
Her eyes are also clear, without the infection and discharge she had before surgery!!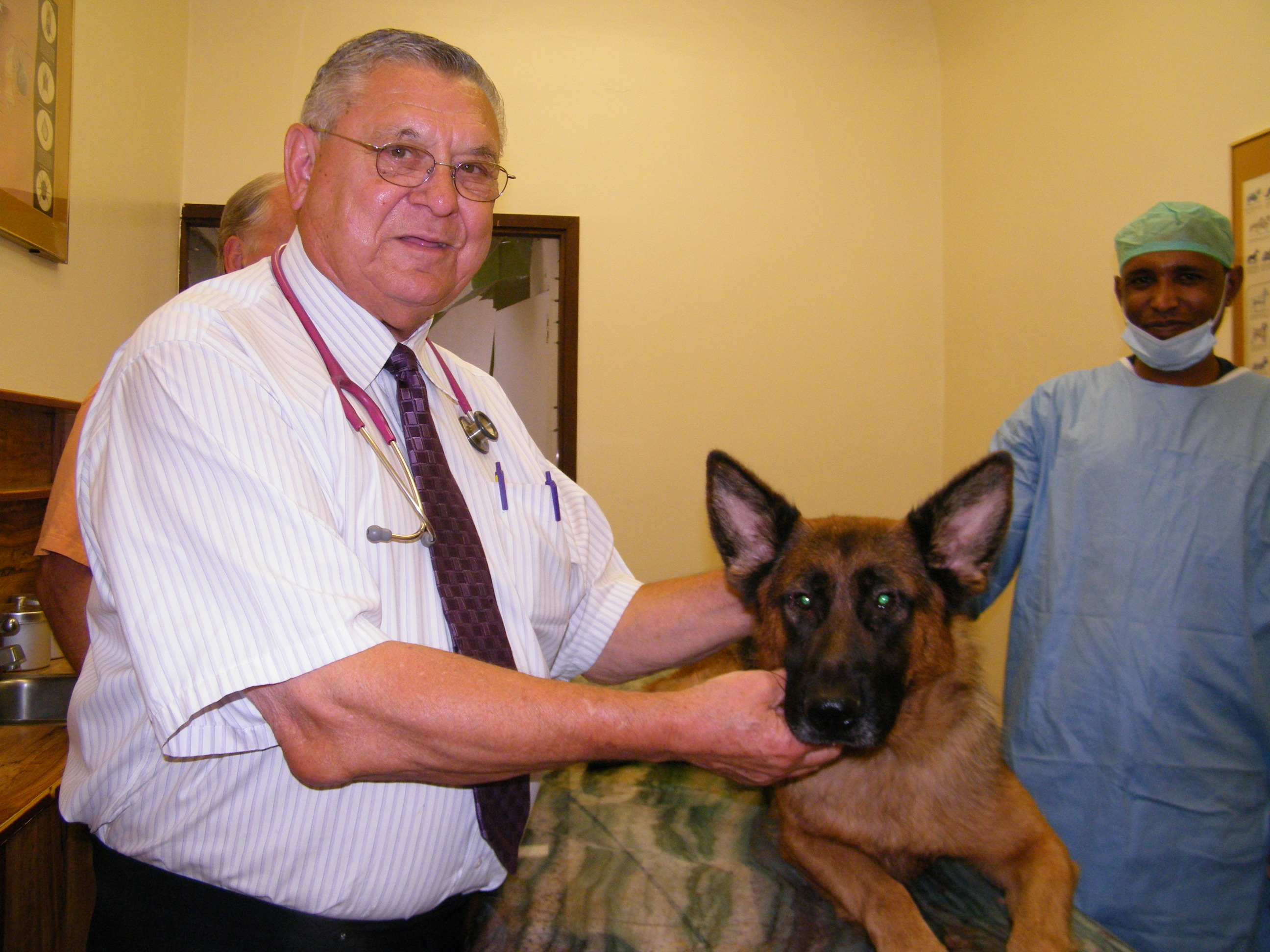 Stitches OUT she can SEE.. LOVE to DR. BUTCHKO!!!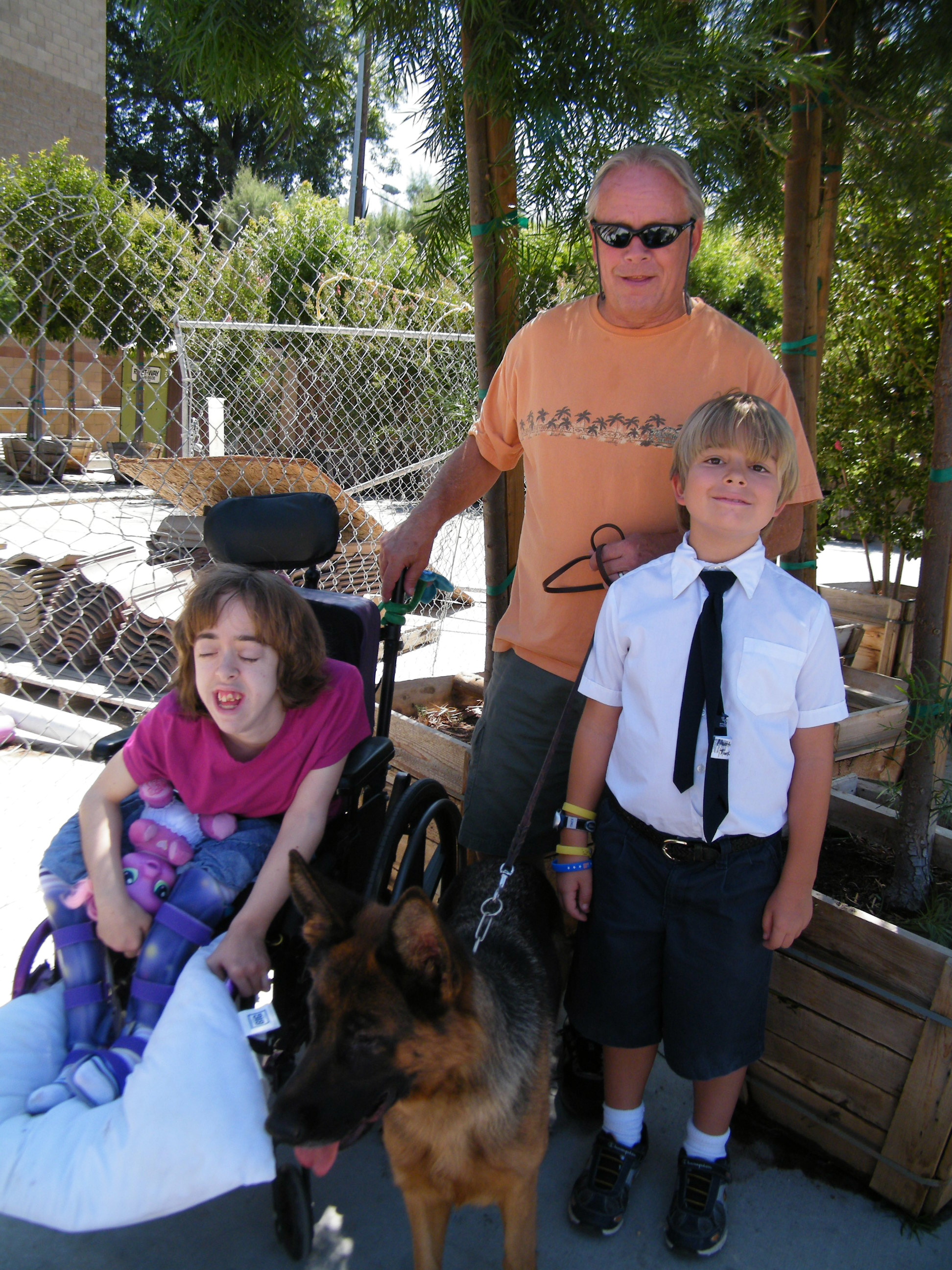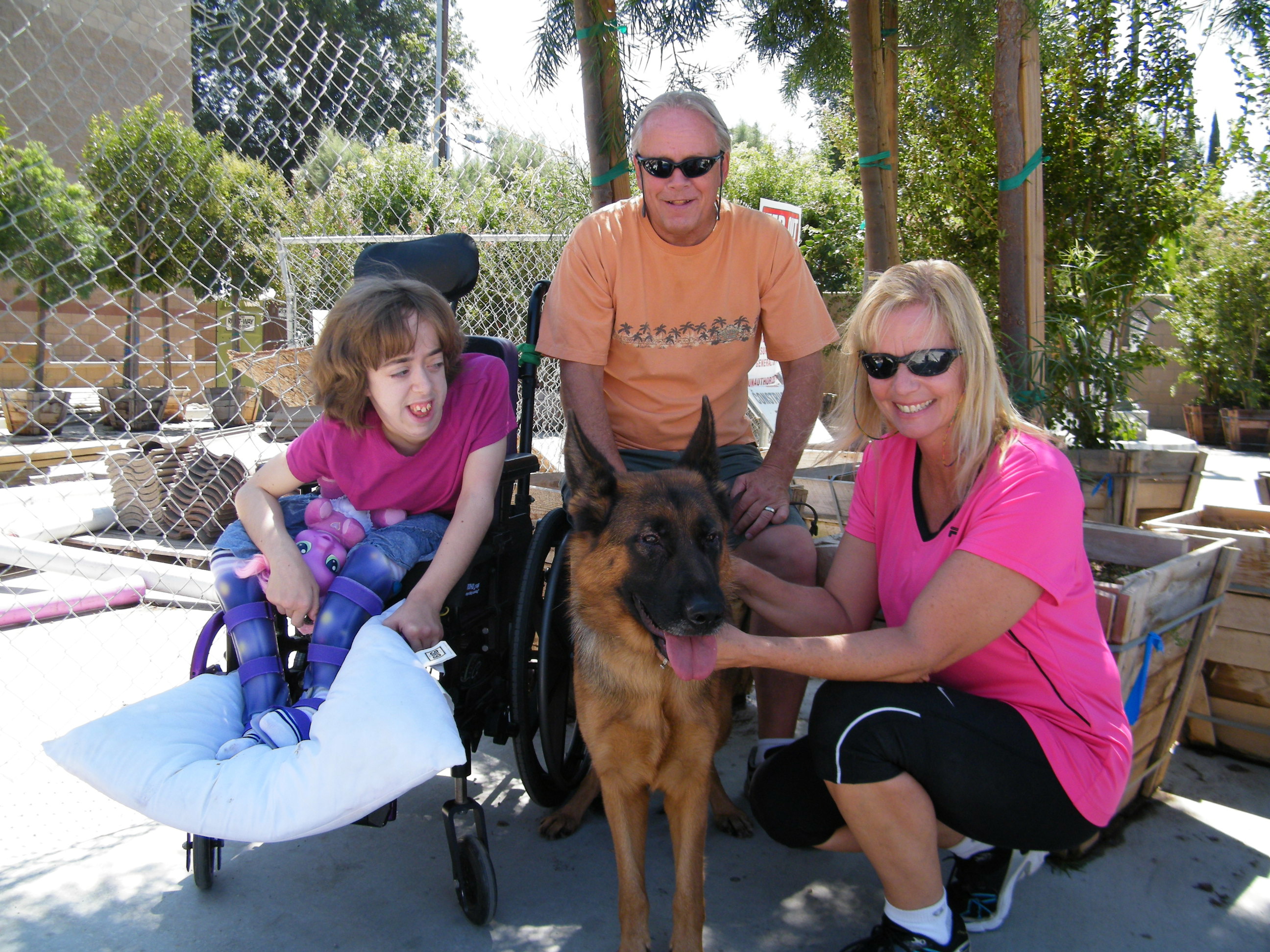 Nixie GOING HOME WITH US TO NEW LIFE.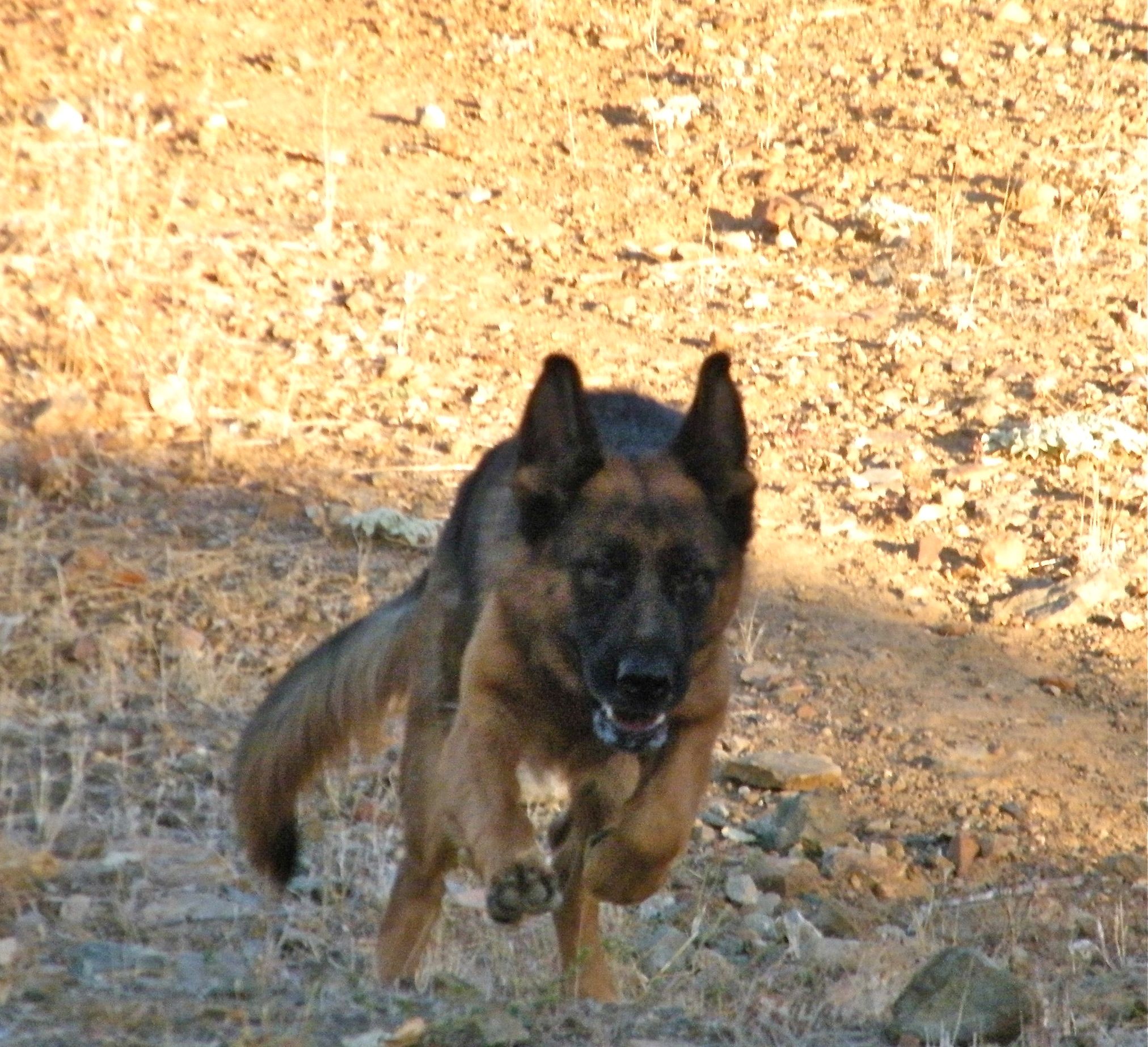 'WEEEEE I CAN SEE ! and I CAN RUN!!"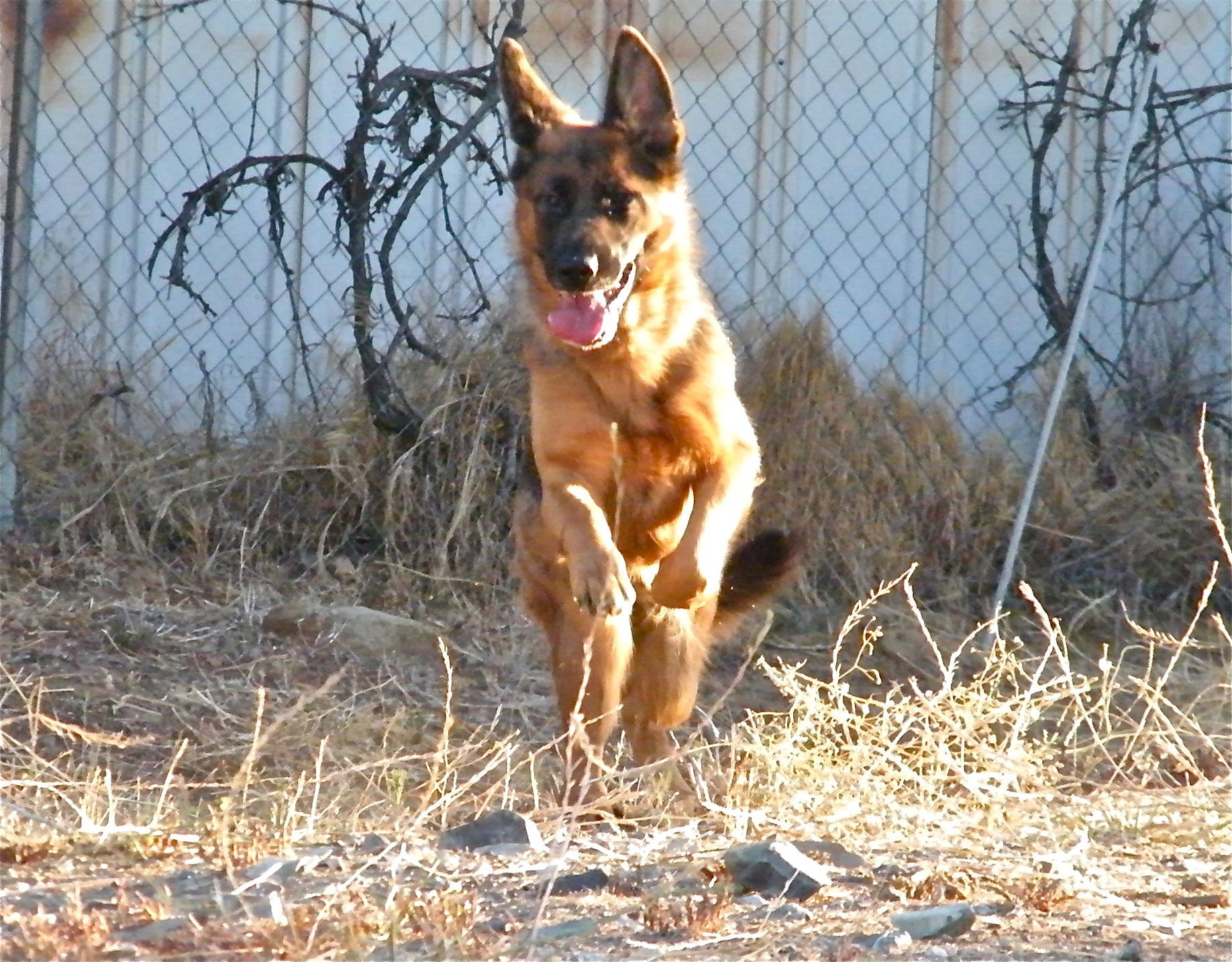 Nixie first day with true eyesight, and freedom from pain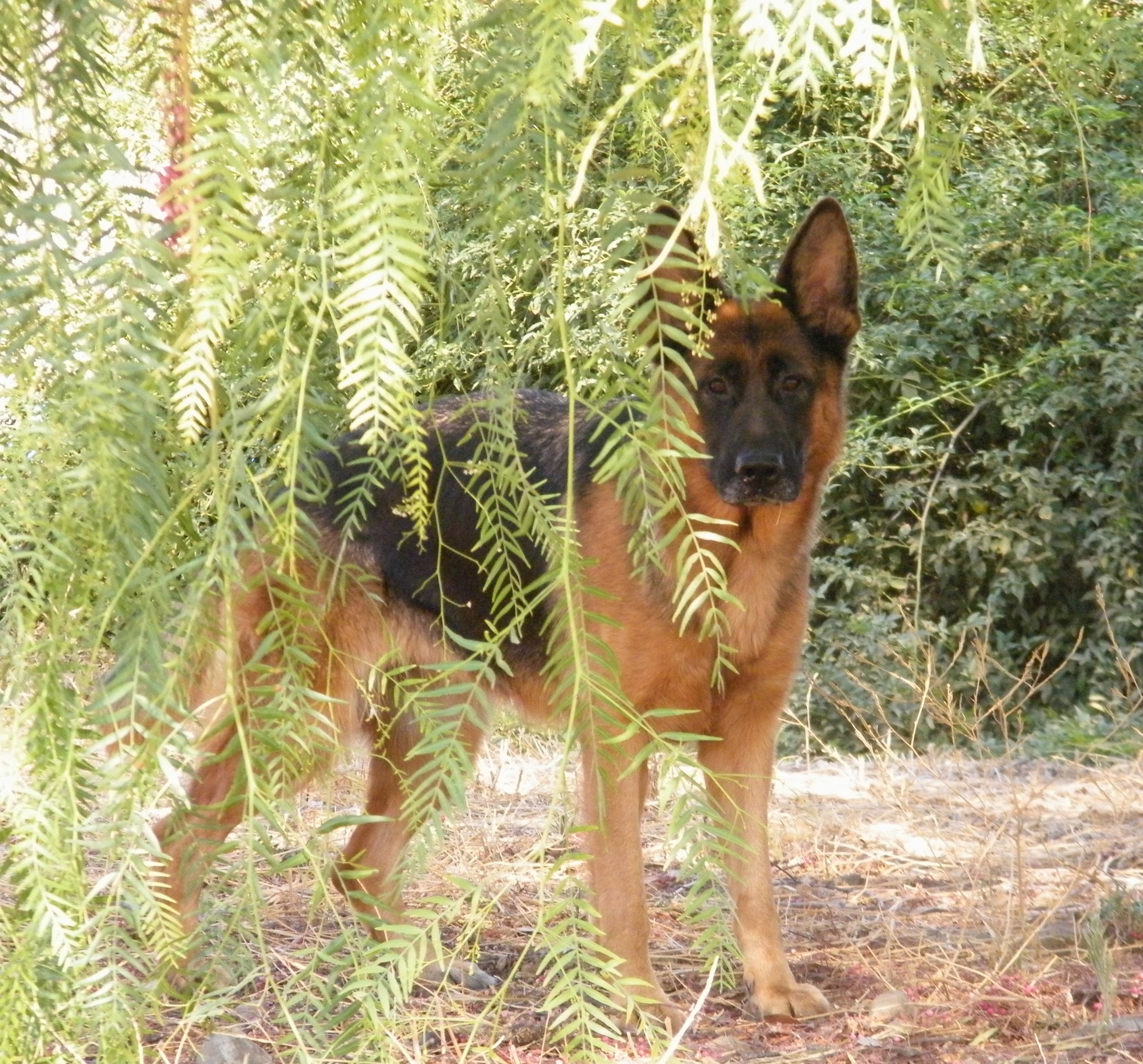 Sept 17, 2010 "Peek a Boo I SEE YOU"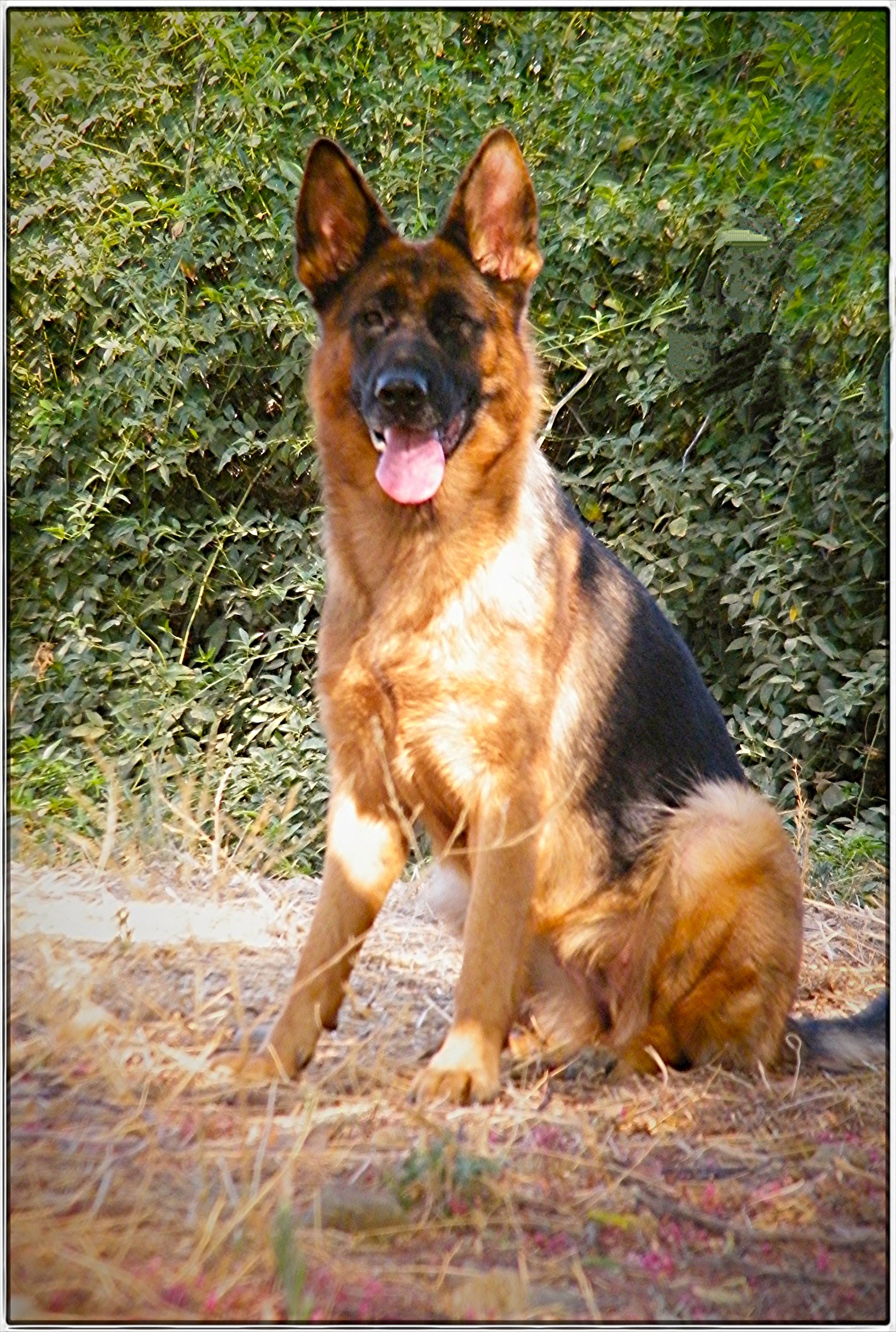 Nixie the Princess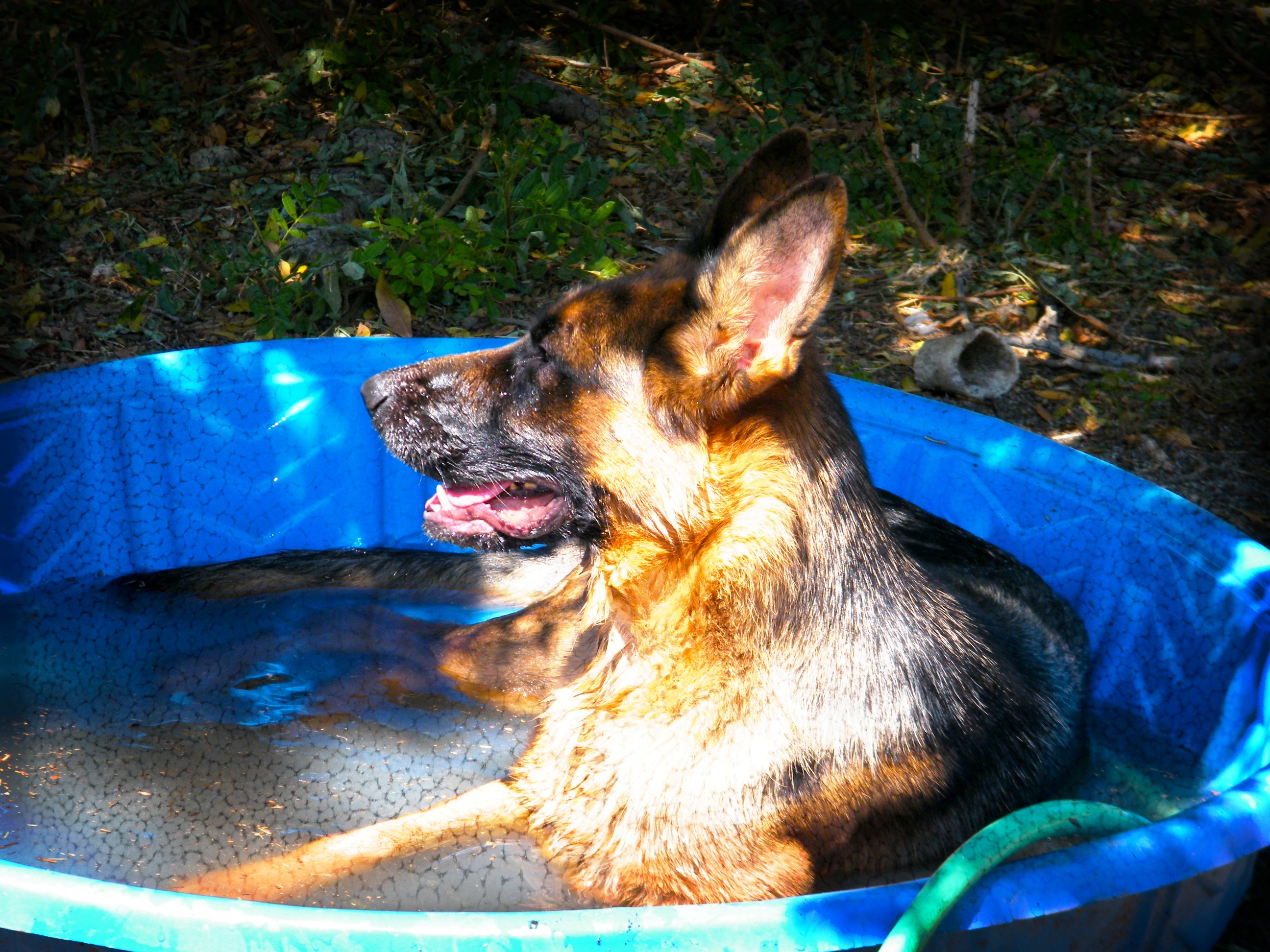 Nixie enjoying her favorite pastime..her pool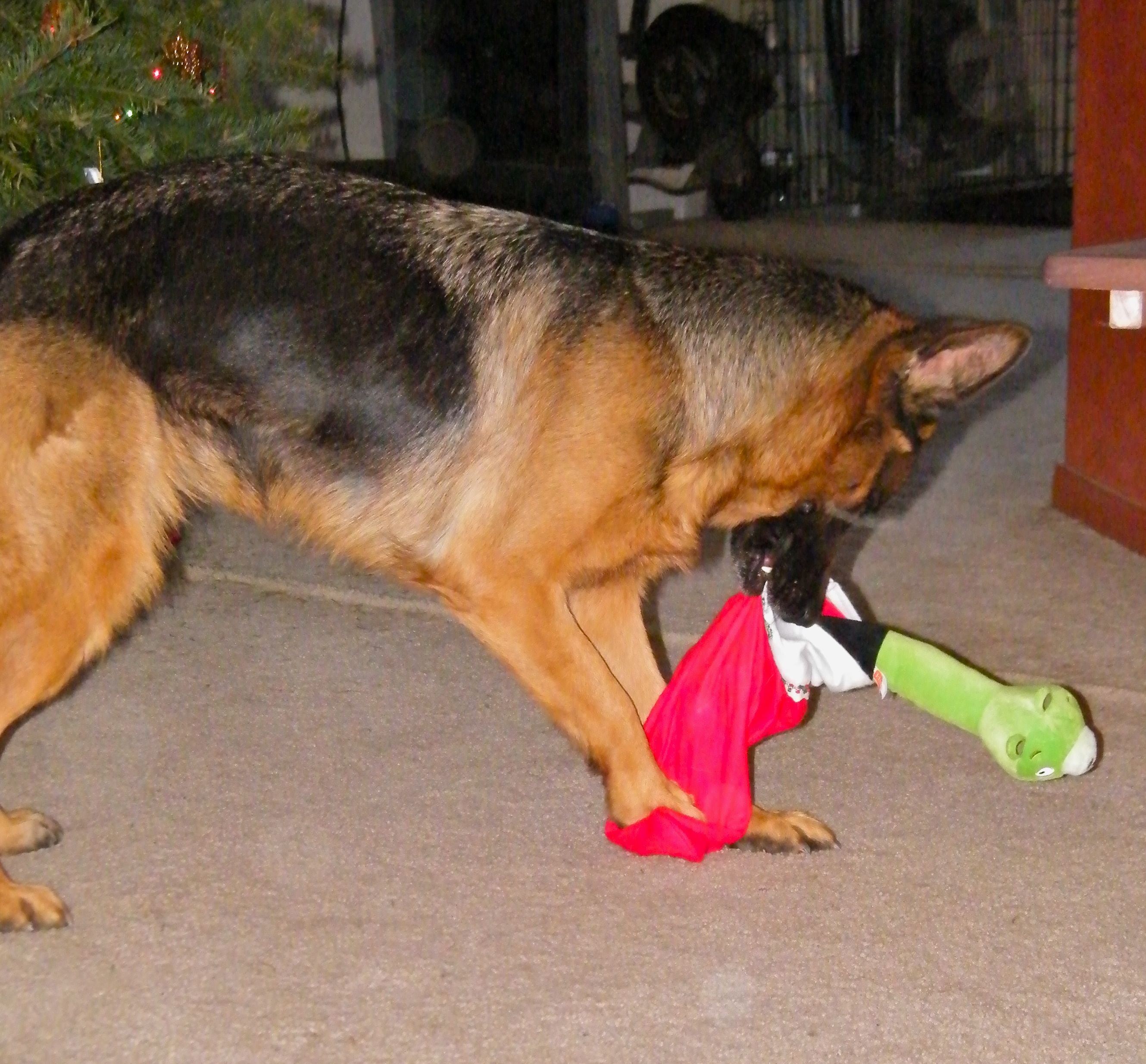 Nixie's first REAL CHRISTMAS...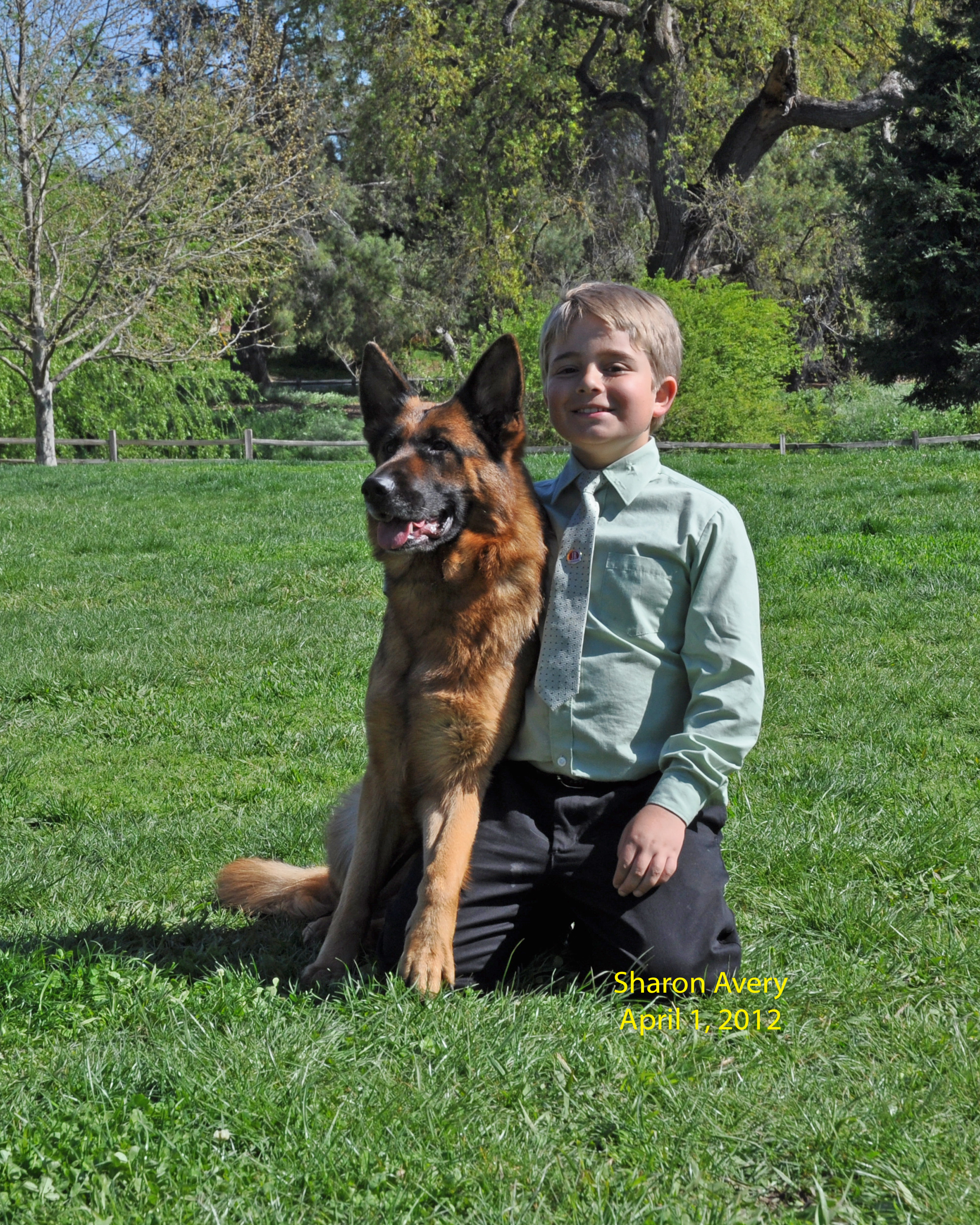 BEAUTIFUL PORTRAIT OF NIXIE AND HUNTER BY
SHARON AND MICHAEL AVERY. APRIL 2012
WATCH FOR NIXIE AND HUNTER IN JUNIOR HANDLING!
Practice for Nixie and Hunter First Day April 12, 2012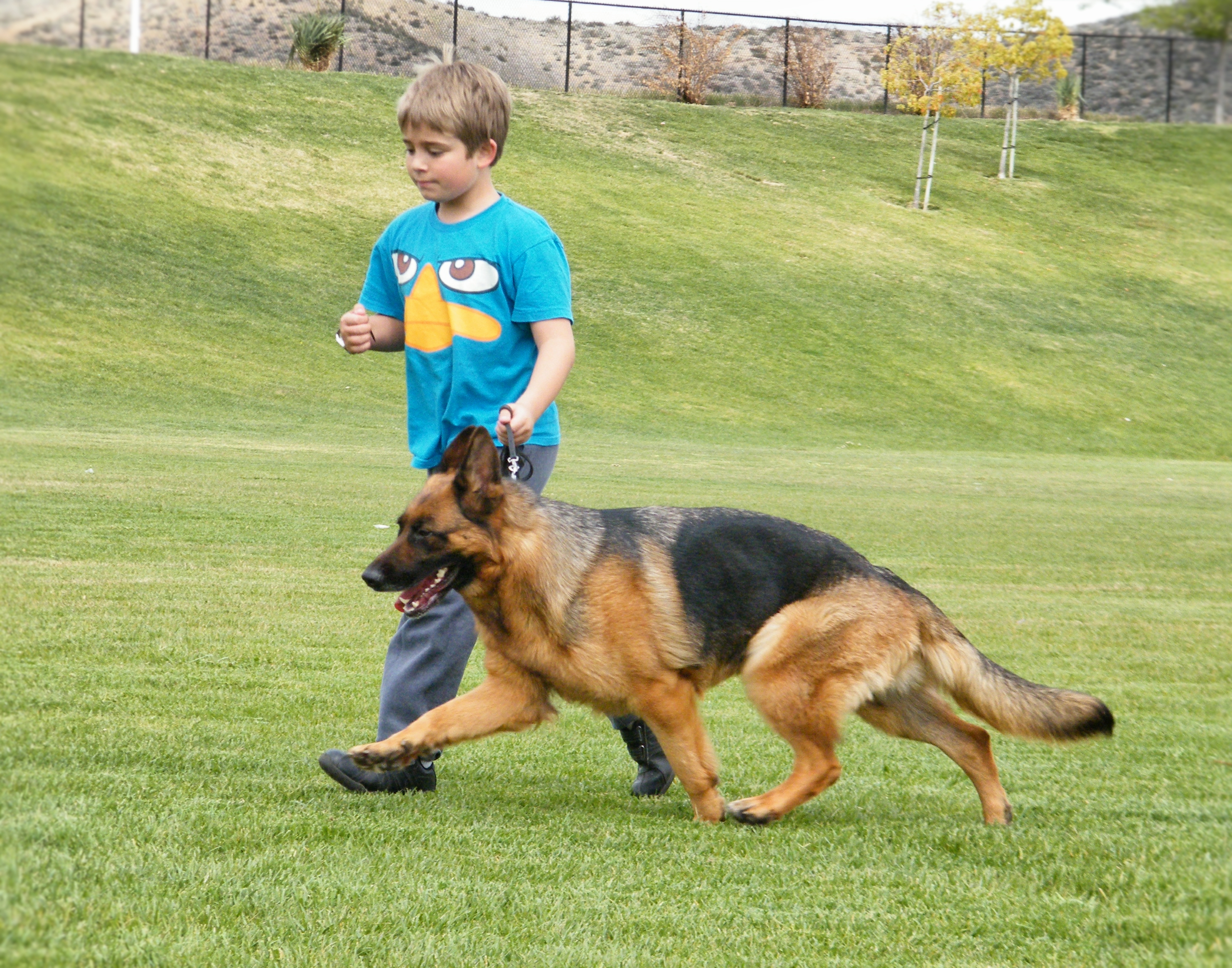 New Team, Nixie is SMILING.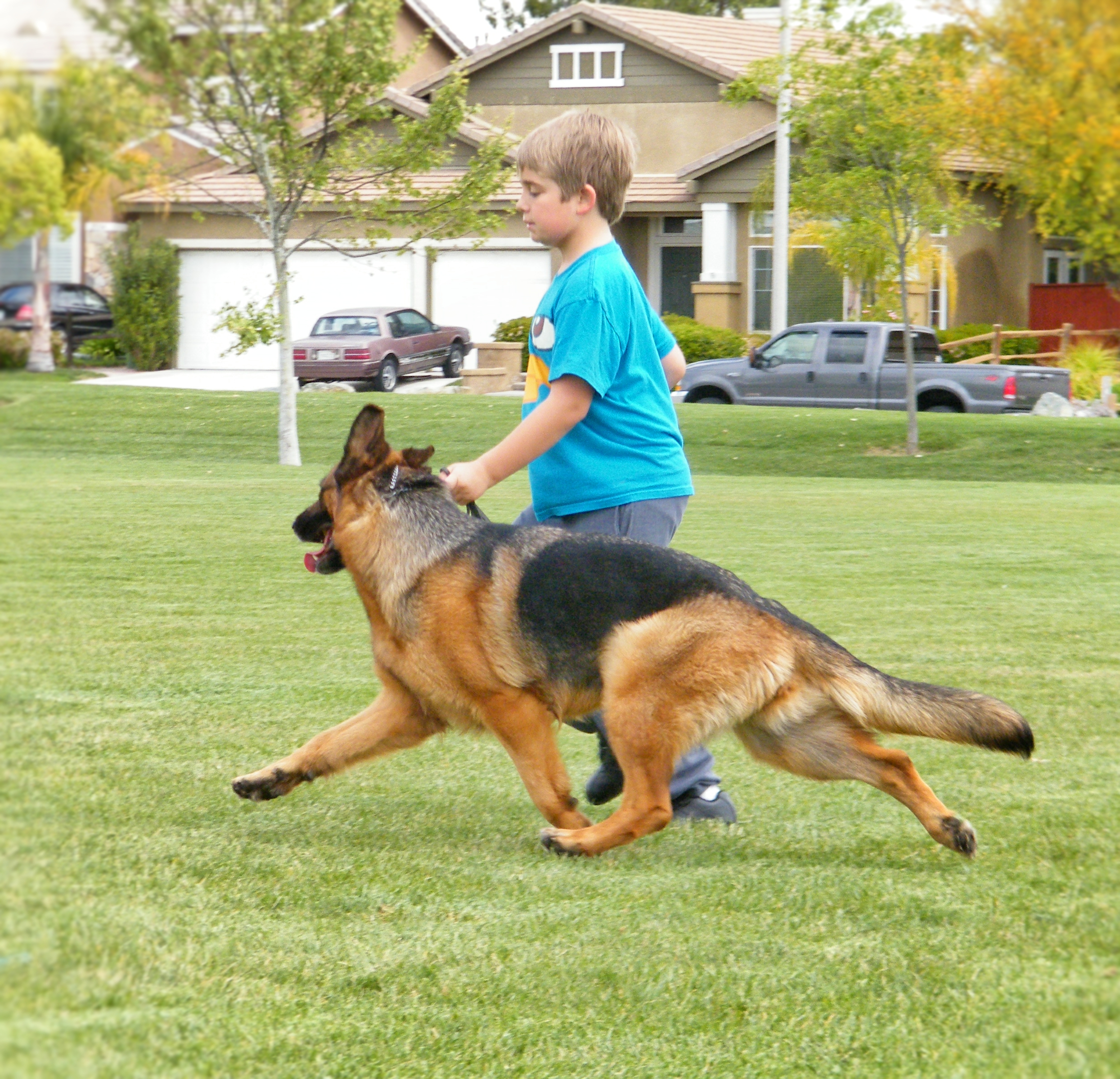 Learning to move together.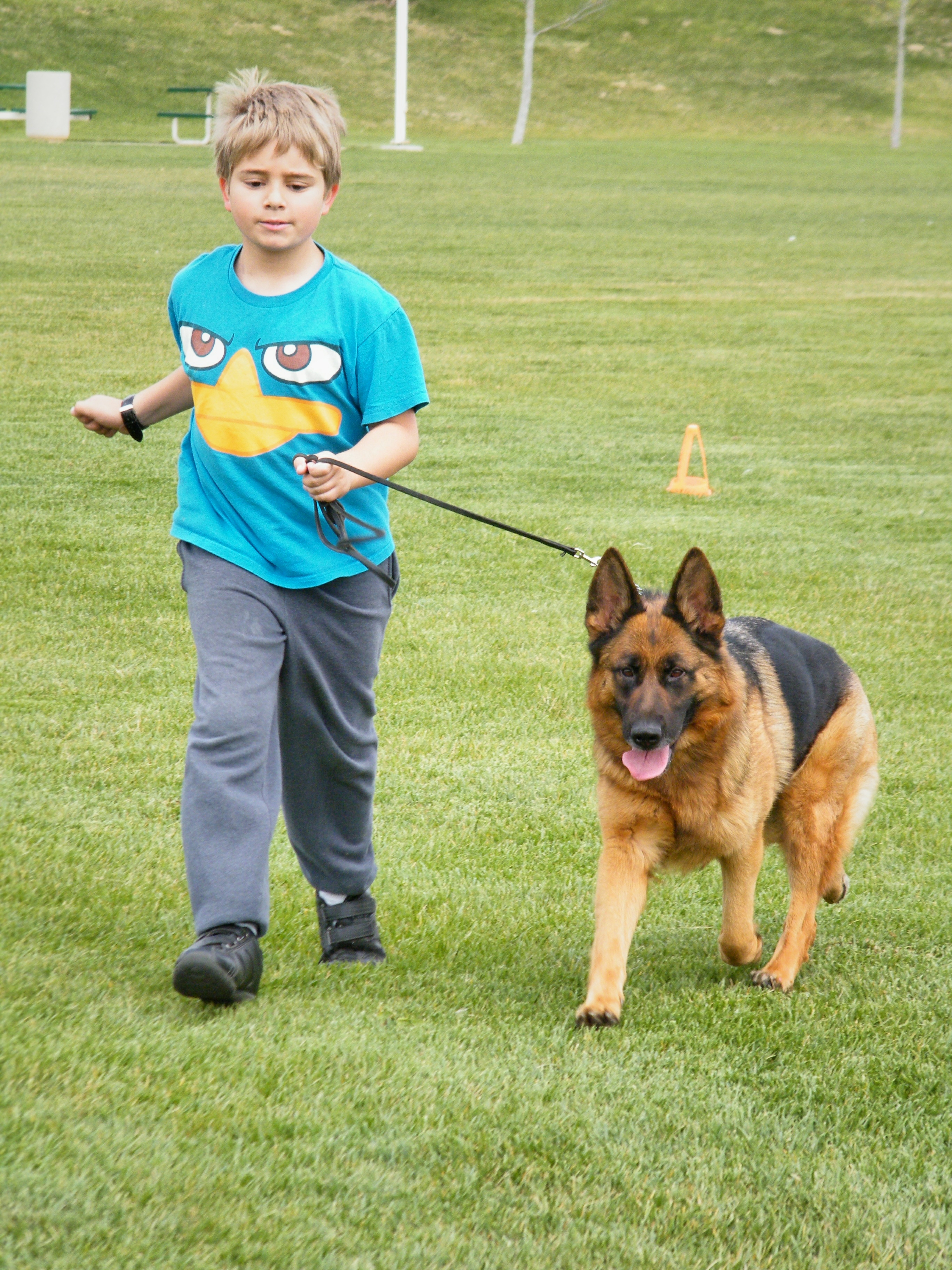 The "down and back"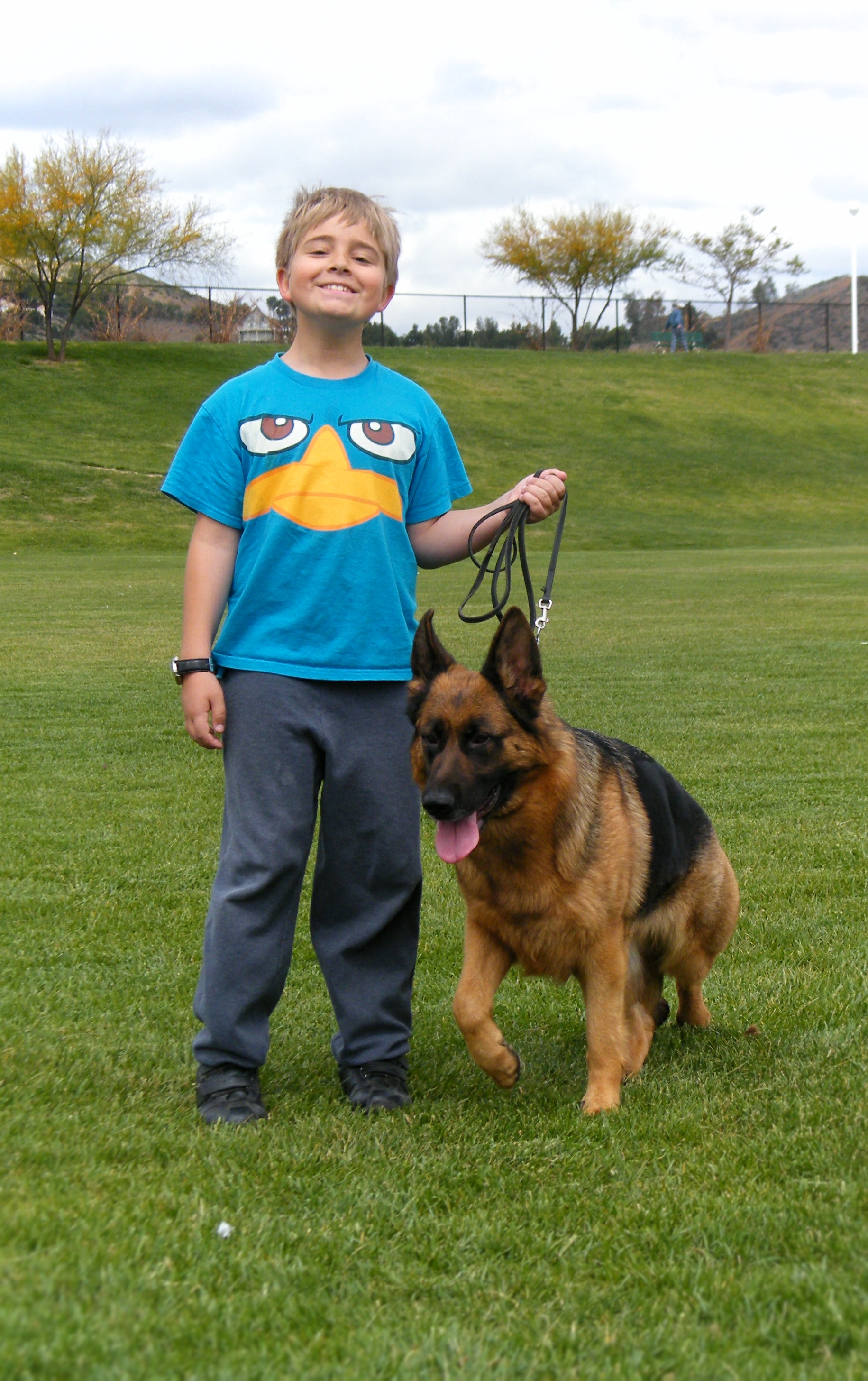 WELL DONE YOU TWO!
~~~~
Nixie and Hunter first show April 2012 in Juniors!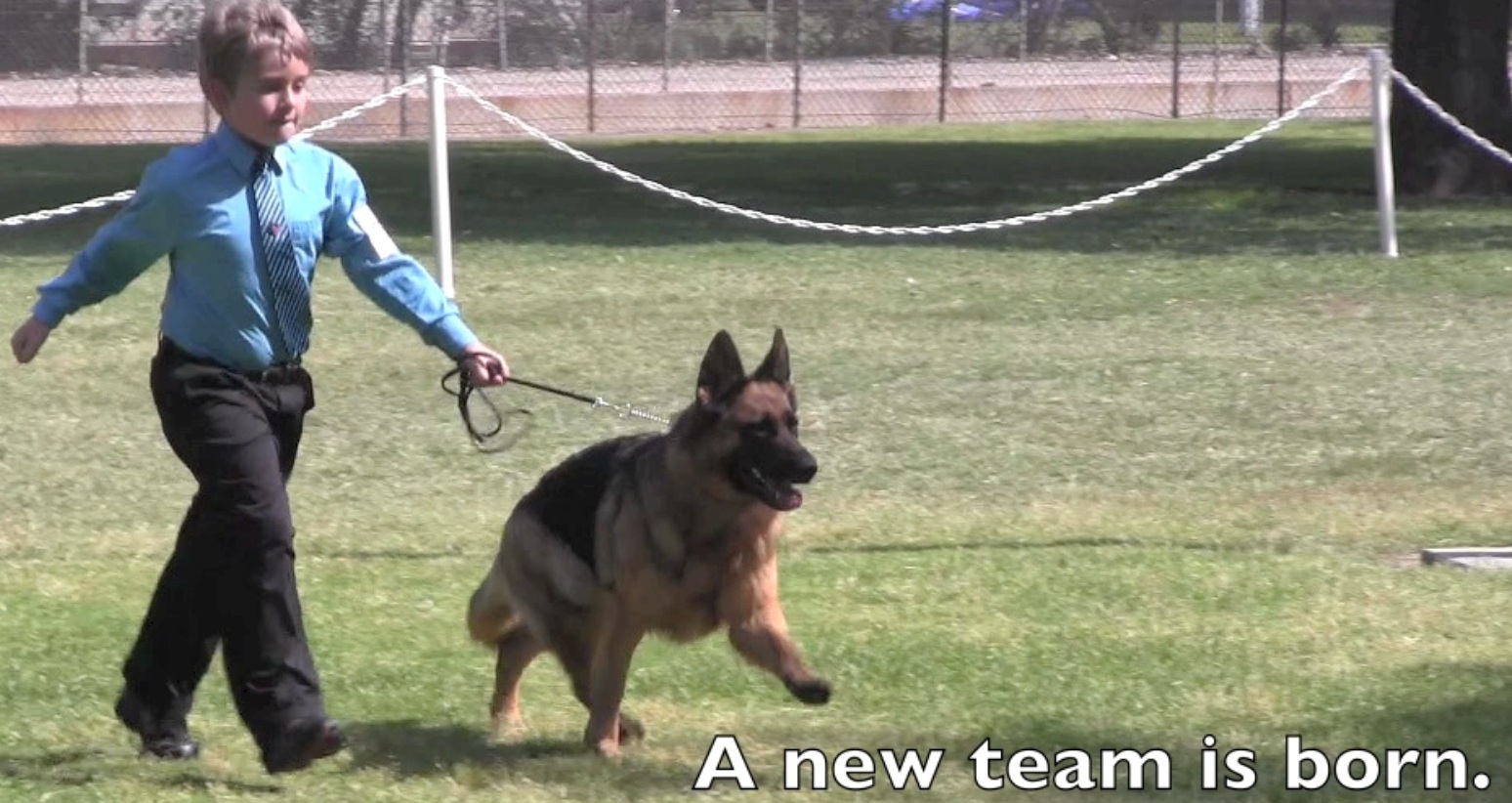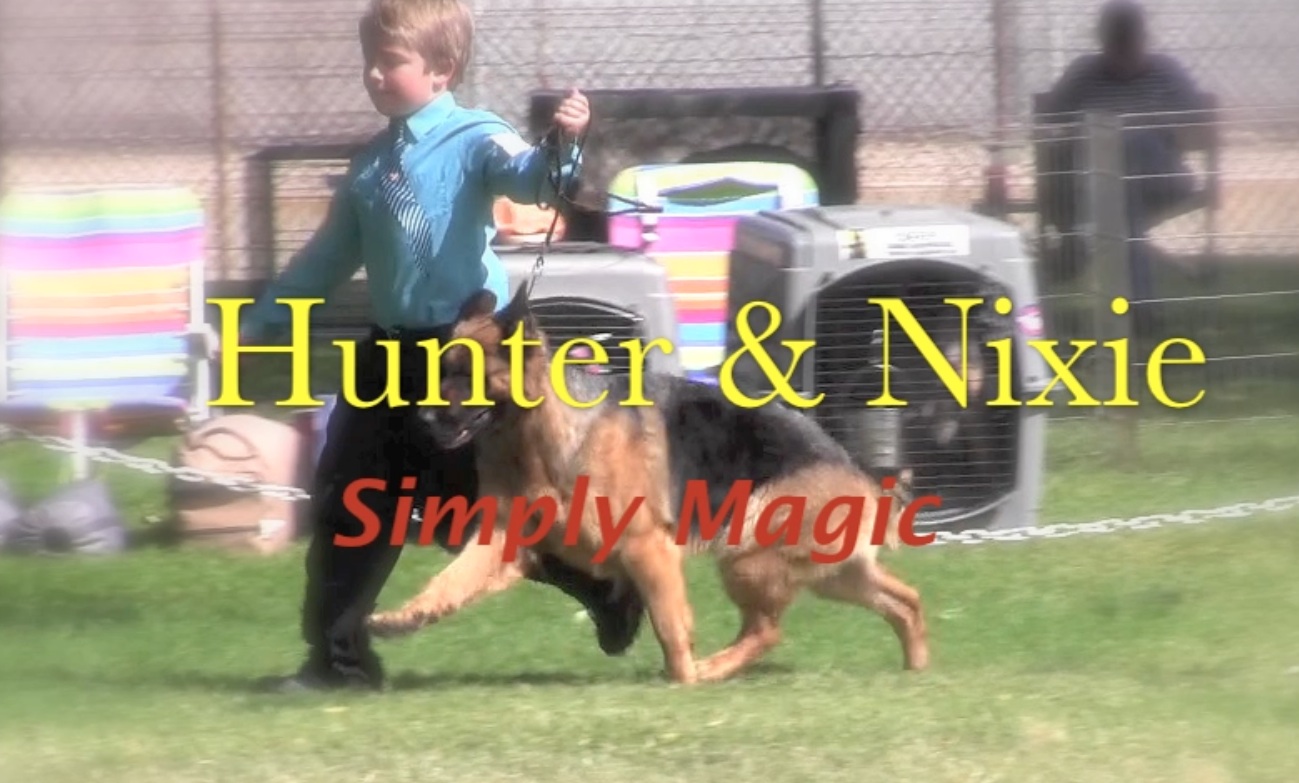 Beautiful Team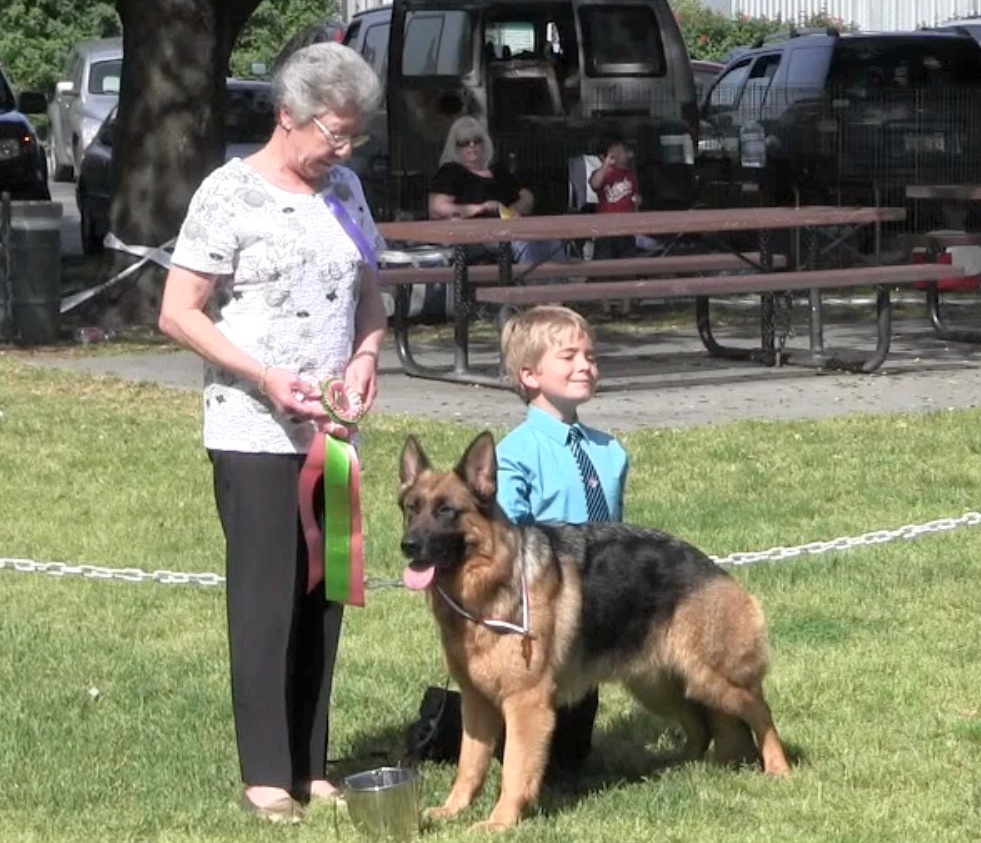 BEST JUNIOR HANDLER! THANK YOU MARY GATTONE!!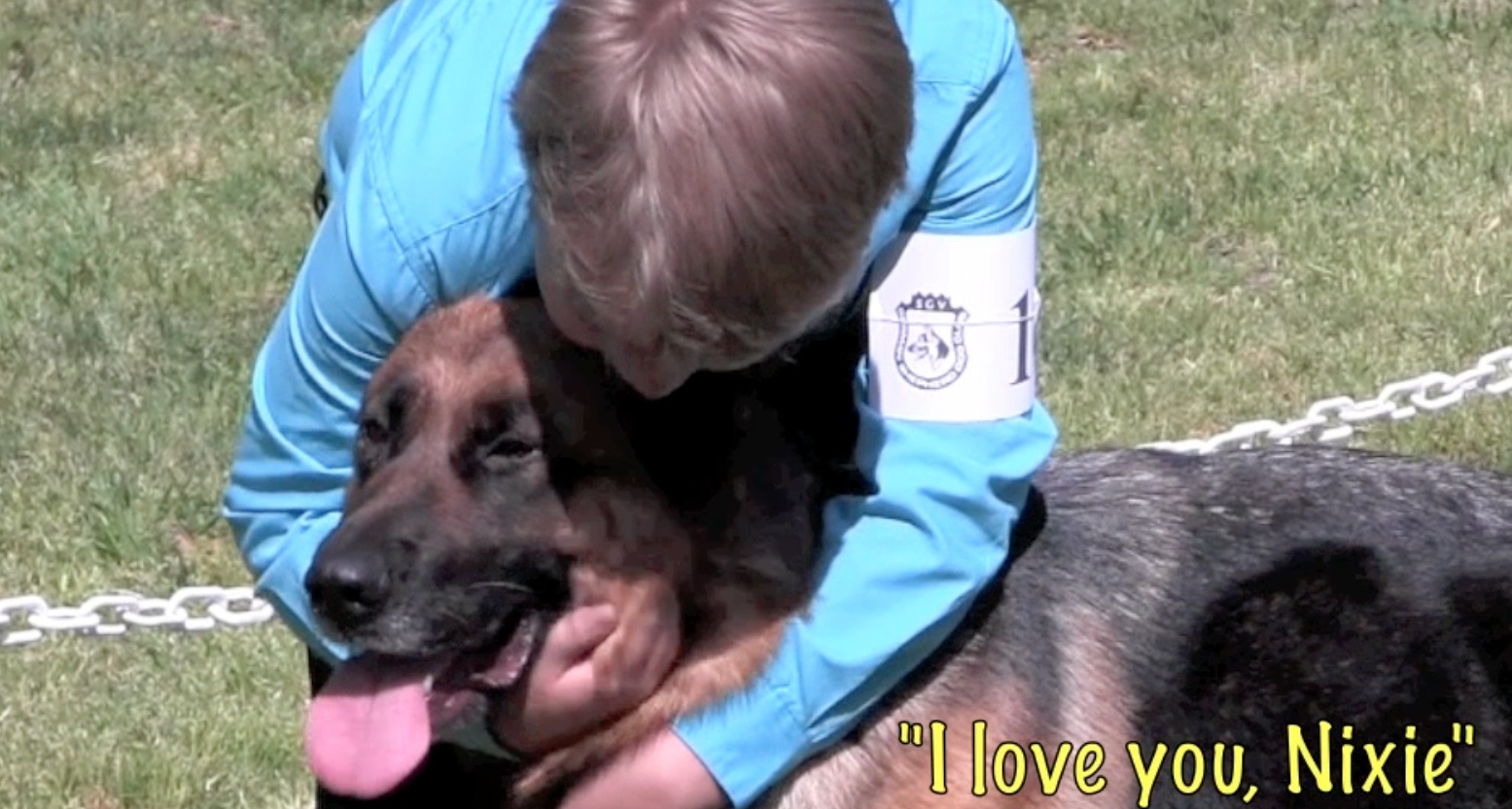 A Hug and Thank you..
Nixie goes to the GSDCA 2012 National Specialty!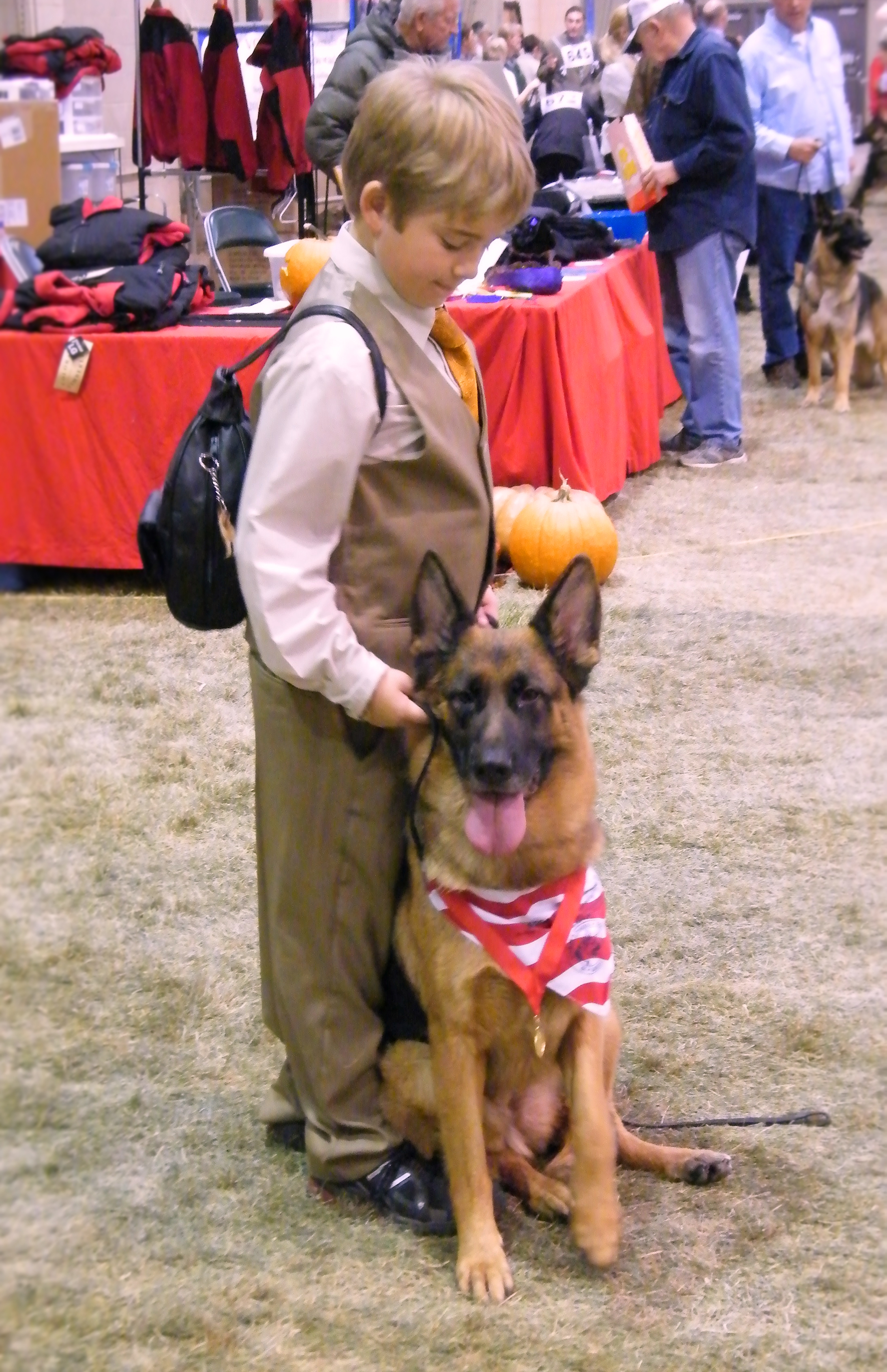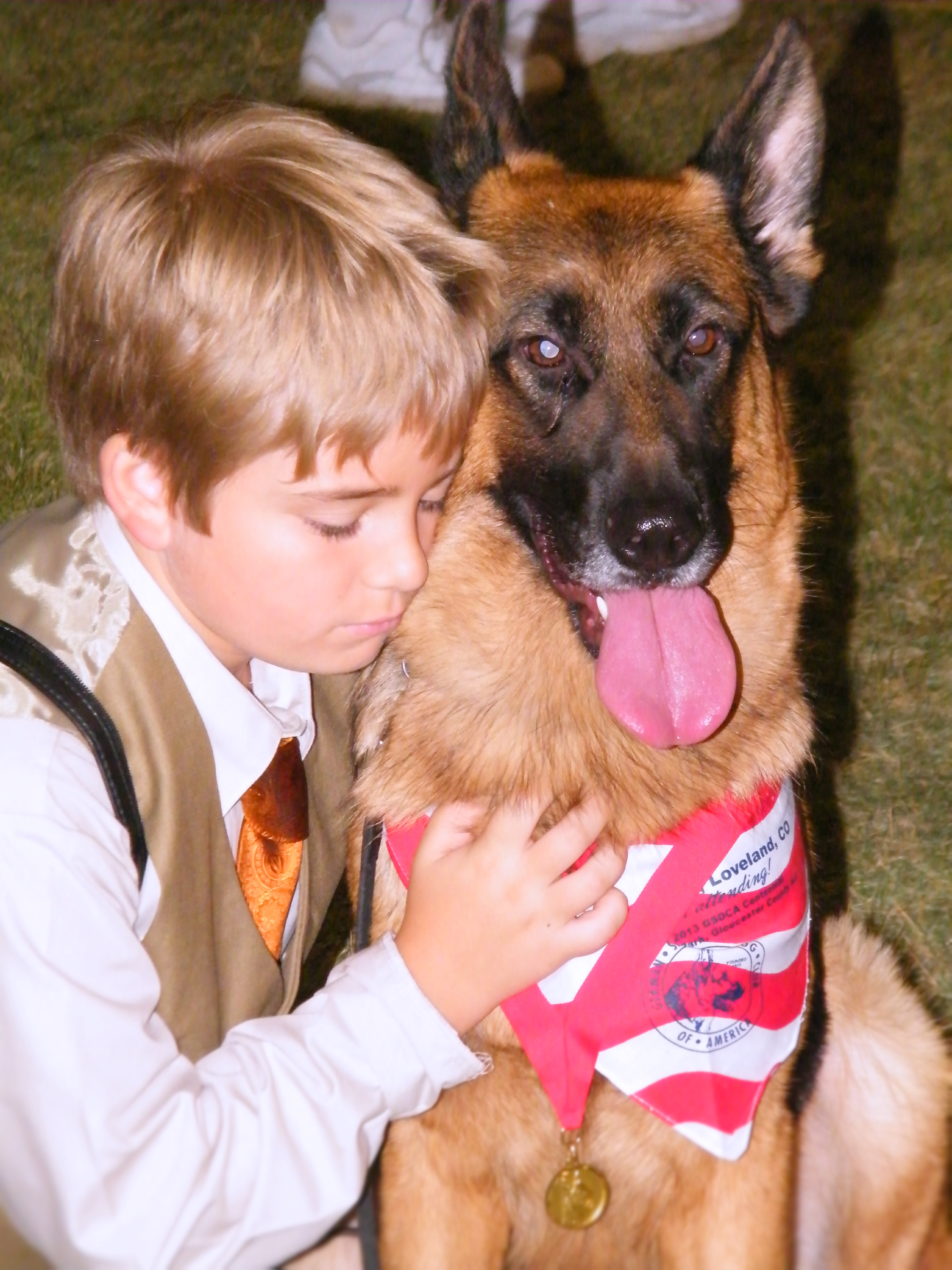 TIRED , BEST FRIENDS.