CHAMPION Osor-Sense and Sensibility
Introducing, "Ellie"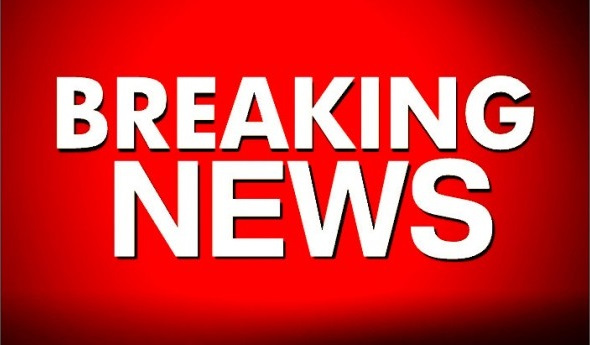 "ELLIE" COMPLETED HER AKC CHAMPIONSHIP IN A WHIRLWIND,
HAVING BEEN UNDEFEATED IN THE CLASSES!!
SPECIAL APPRECIATION TO THE FOLLOWING JUDGES:
Esteemed Judge Christie Halliday, who awarded "Ellie" Winners Bitch, Best of Winners
at the largest GSD Specialty in the Western US in 2017, defeating 20 bitches.
WOW! 5 POINT MAJOR AND NEW CHAMPION. THEN, TWENTY MINUTES LATER...
"ELLIE" GOES "BEST OF BREED IN A CLASS OF 7 SPECIALS!
TO SAY WE WERE THRILLED DOESN'T COME CLOSE!
THANK YOU MS. HALLIDAY!
(Gorgeous photos by Sharon Avery)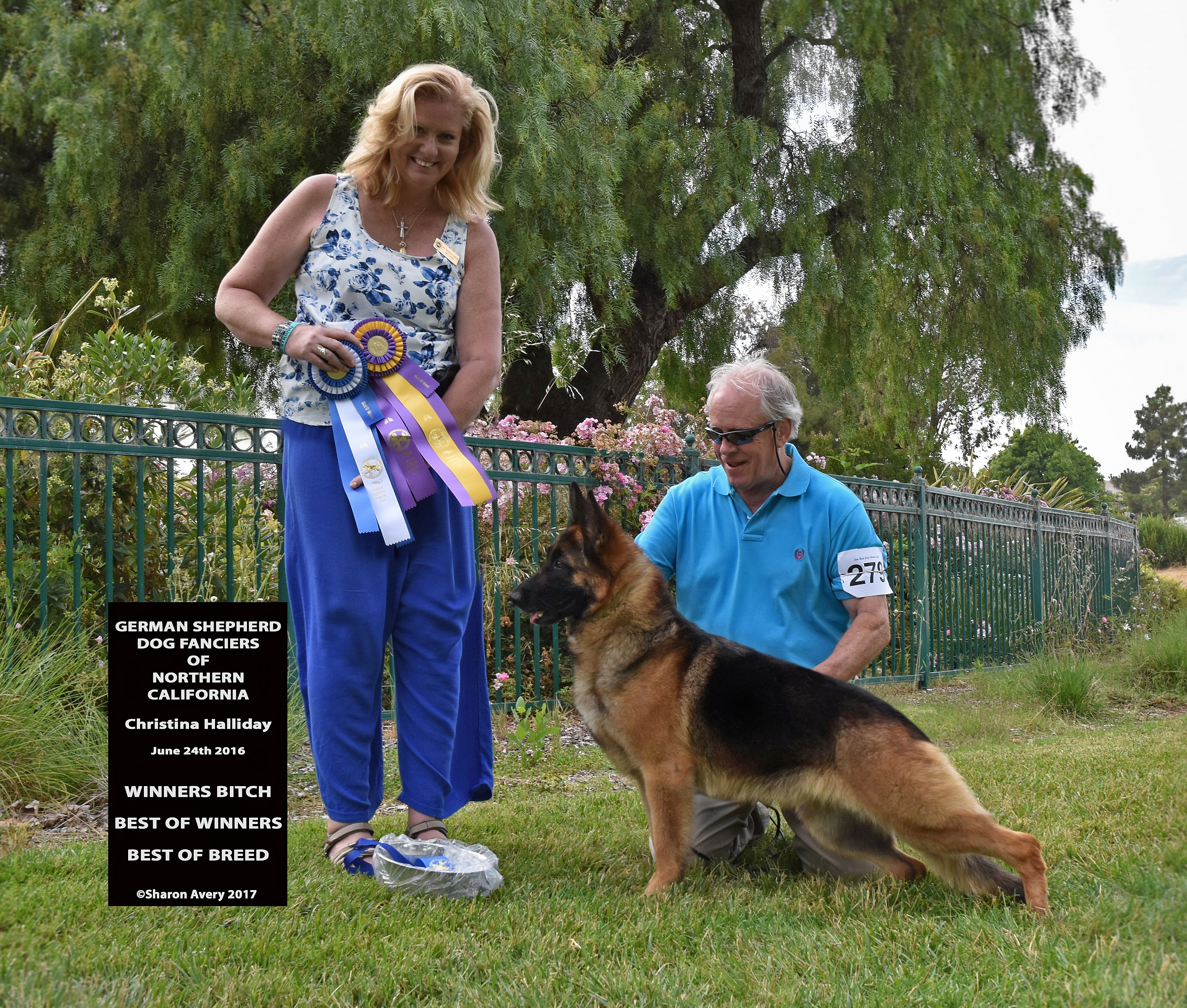 "ELLIE " gaiting her way to her first Specialty Best of Breed , from the classes,
having finished her Championship only minutes earlier!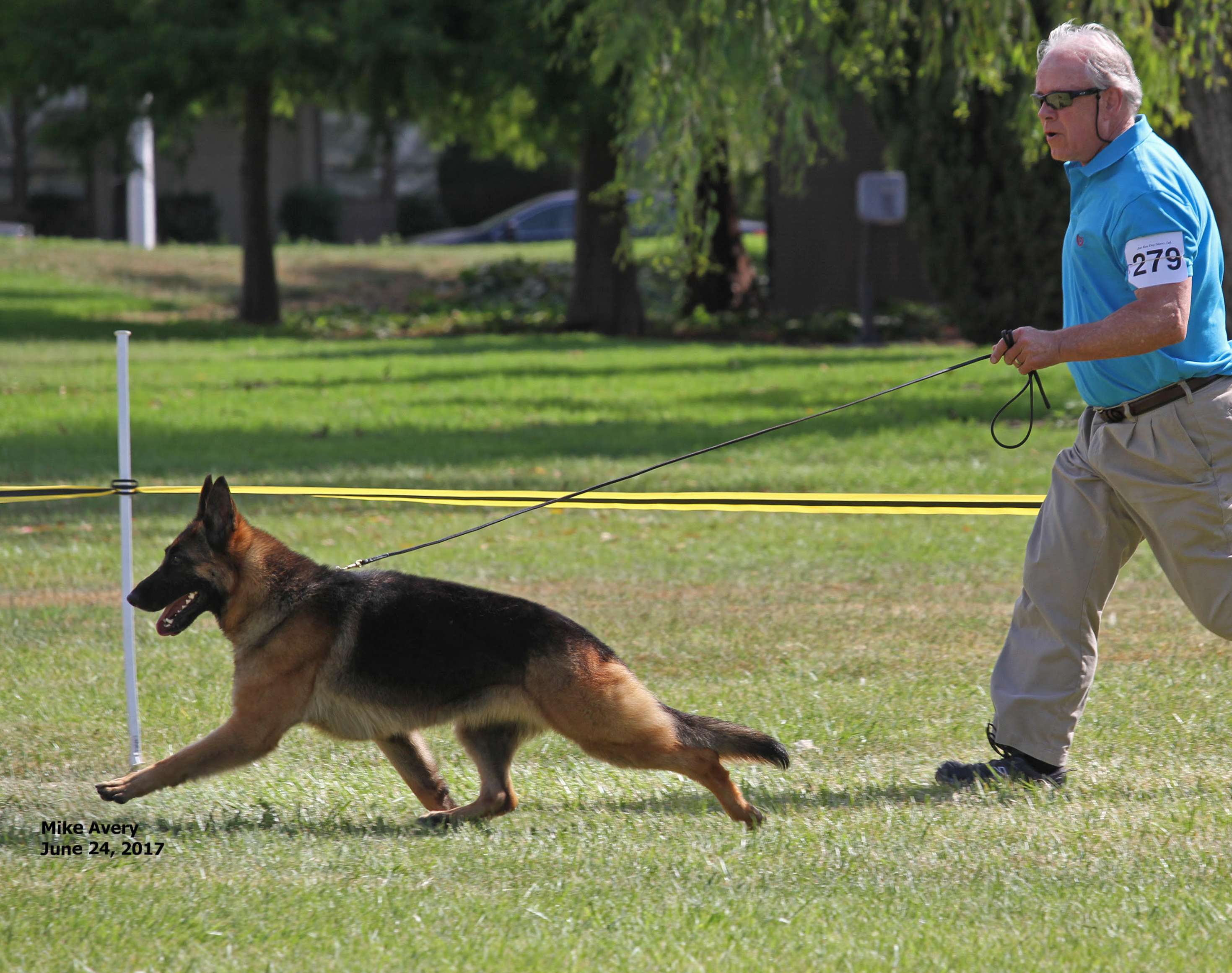 Above, Ellie gaiting her way to BOB from the classes at the biggest 5 POINT MAJOR
in the Western US in 2017. (GSD Dog Fanciers of Nor Calif)
In the company of 7 Specials. (including 2 "Top Ten" dogs)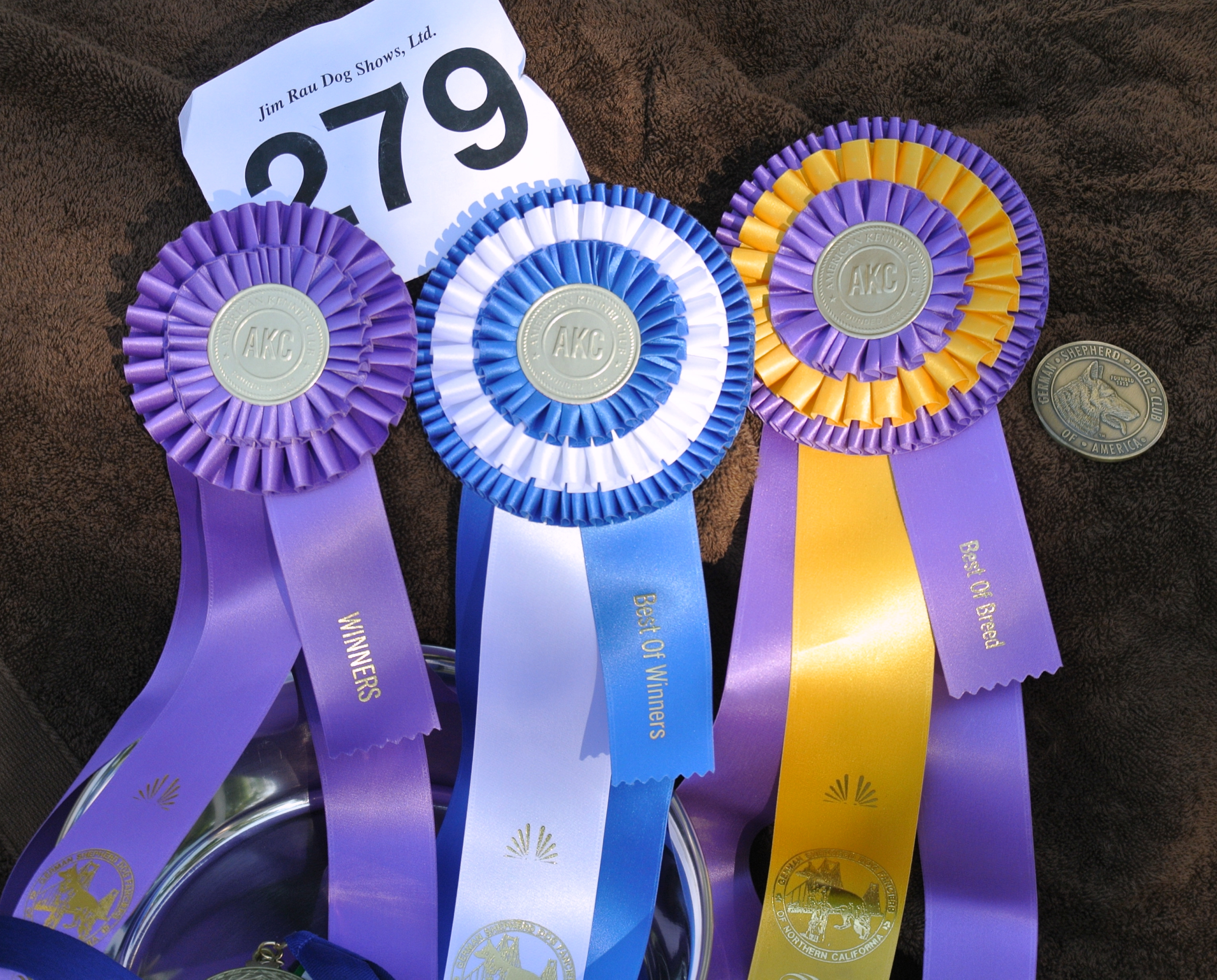 ESTEEMED JUDGE MR. STEVE DOBBINS:
Gave "Ellie" the nod for a Major,
HER FIRST TIME EVER IN A SPECIALTY RING!!
THANK YOU SO MUCH MR. DOBBINS!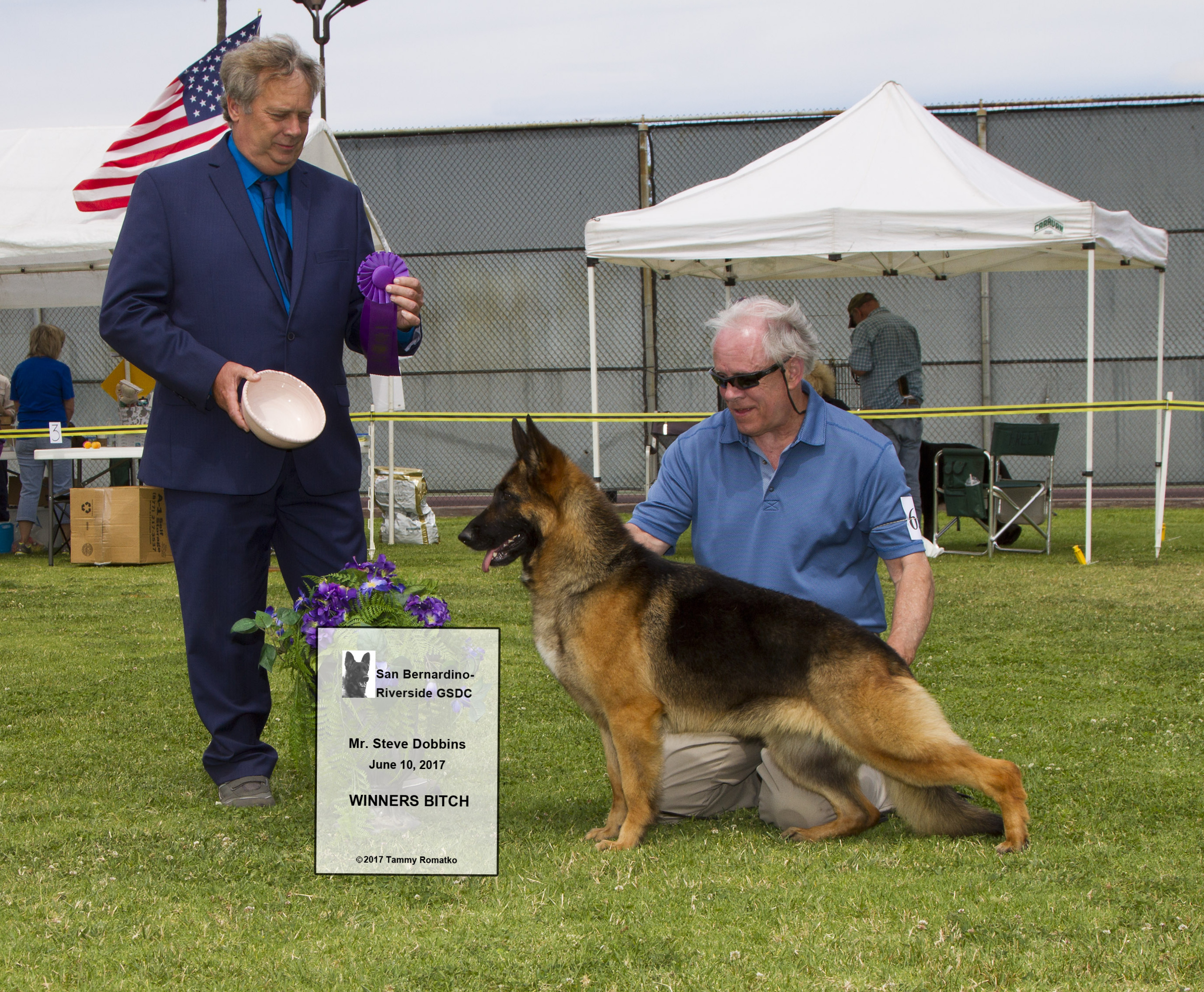 Gorgeous photo by : Tammy Romatko

We are overjoyed to have been entrusted with this extraordinary girl!

Profound appreciation to her breeder, Carlos Osorio, for giving us

the opportunity to bring "Ellie" into our family!

She is a tremendous representative of the breed, with outstanding

structure, coupling, BREED TYPE, Movement and TEMPERAMENT, tight feet,

correct pasterns, short metatarsals (hocks) and WHAT A CHARACTER!

"Ellie's" Sire and Dam, below.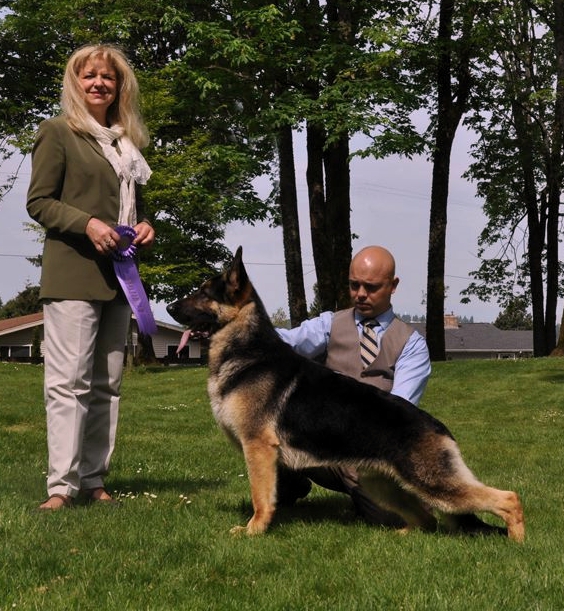 Sire: Ch. Von Hamm Bedkar's Goliath of Osor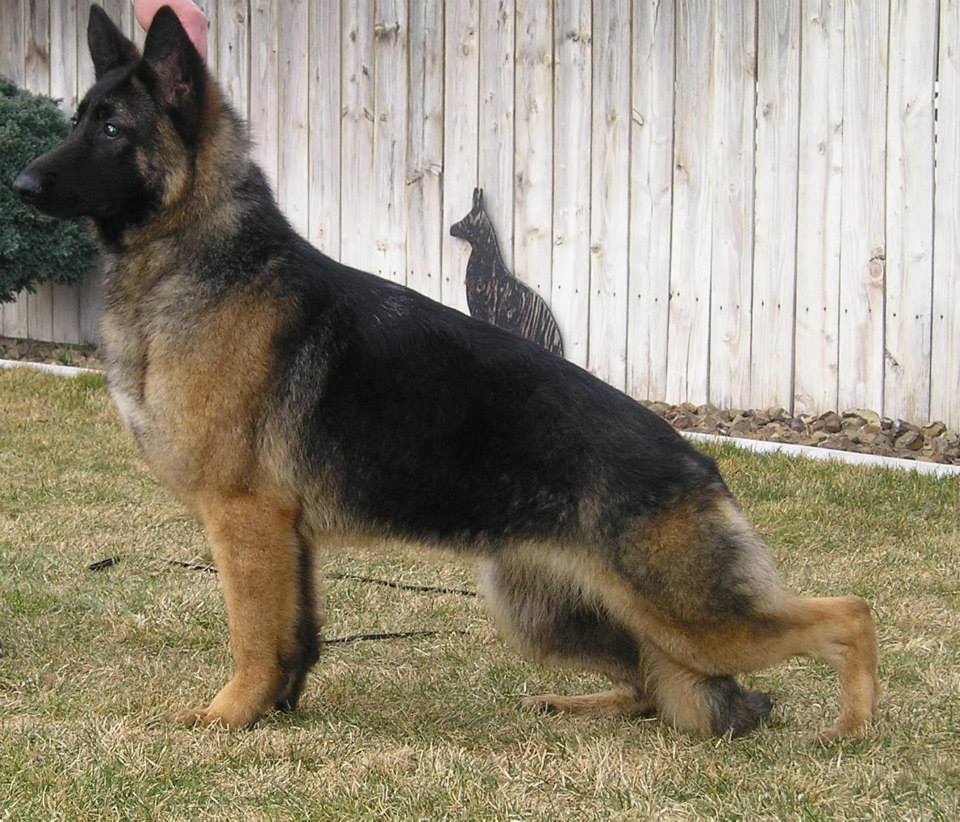 Dam: Osor-Spring is Here
Ellie, unshown previously, and first 5 times shown by Team Victory
resulting in 3 Bests of Breed and 2 Best Opposite Sex !
Here is, "Ellie"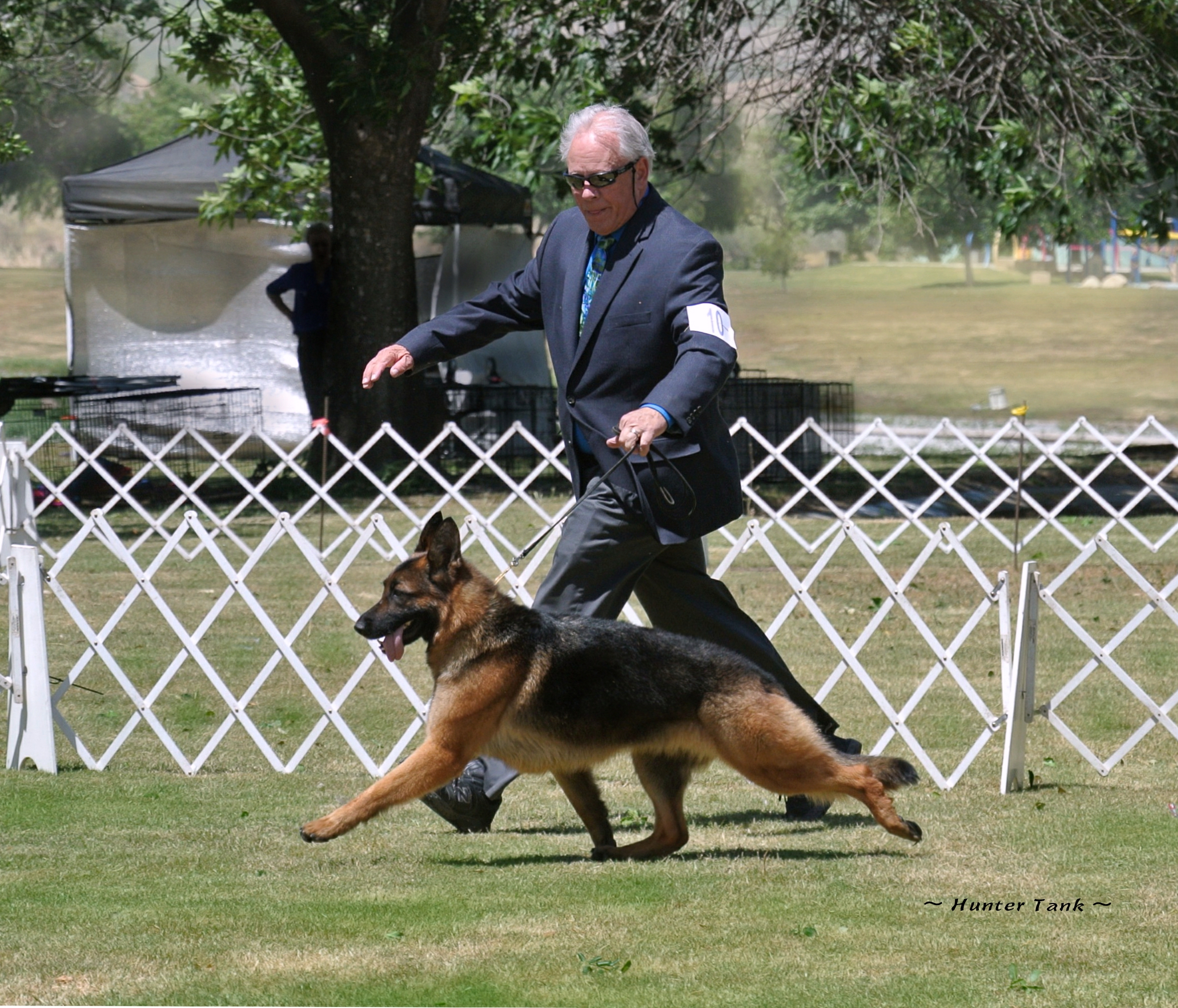 Gaiting her way to her 2nd BOB
Hunter and Ellie for BOB #3 from the classes!
She's a NATURAL.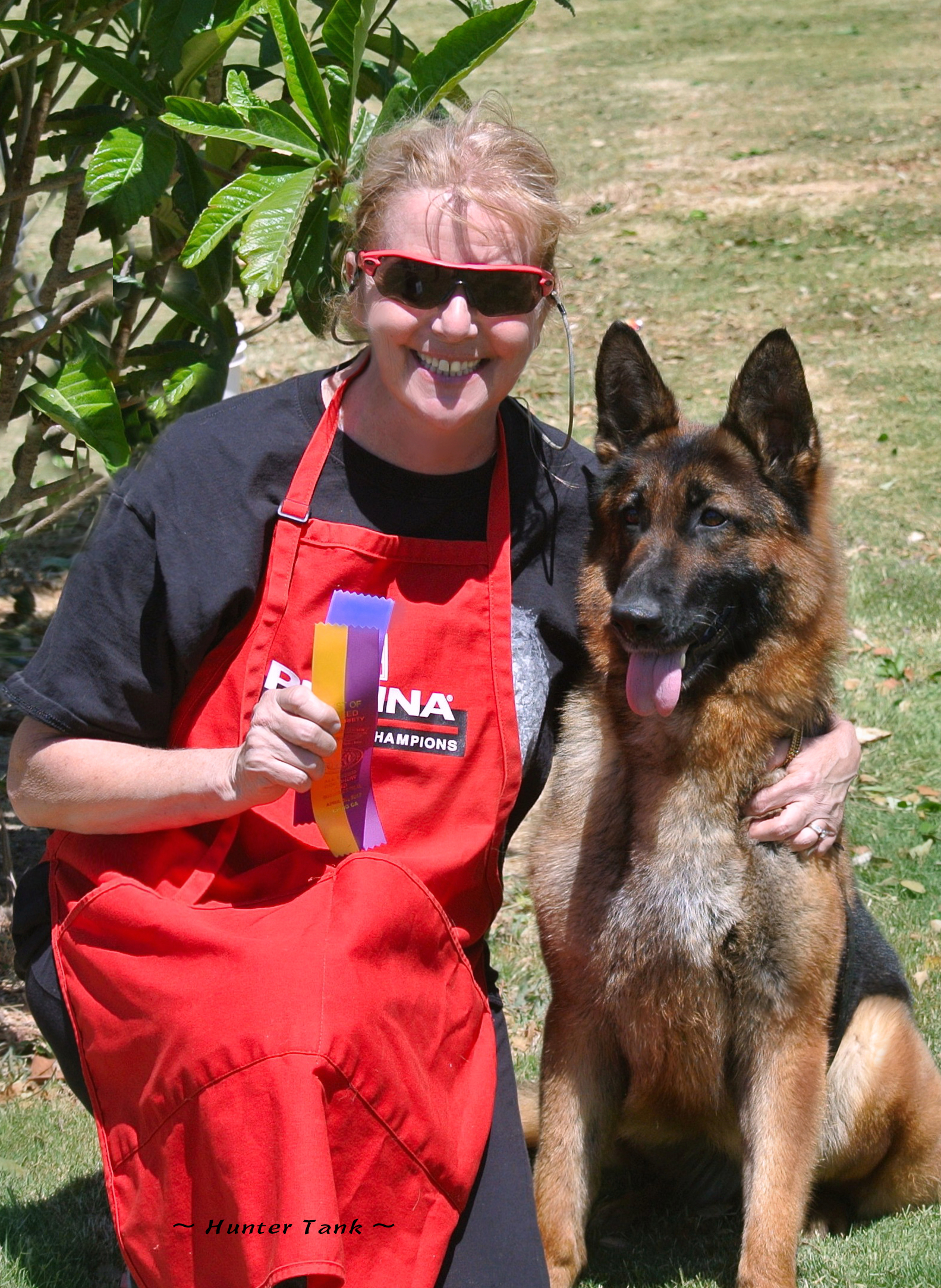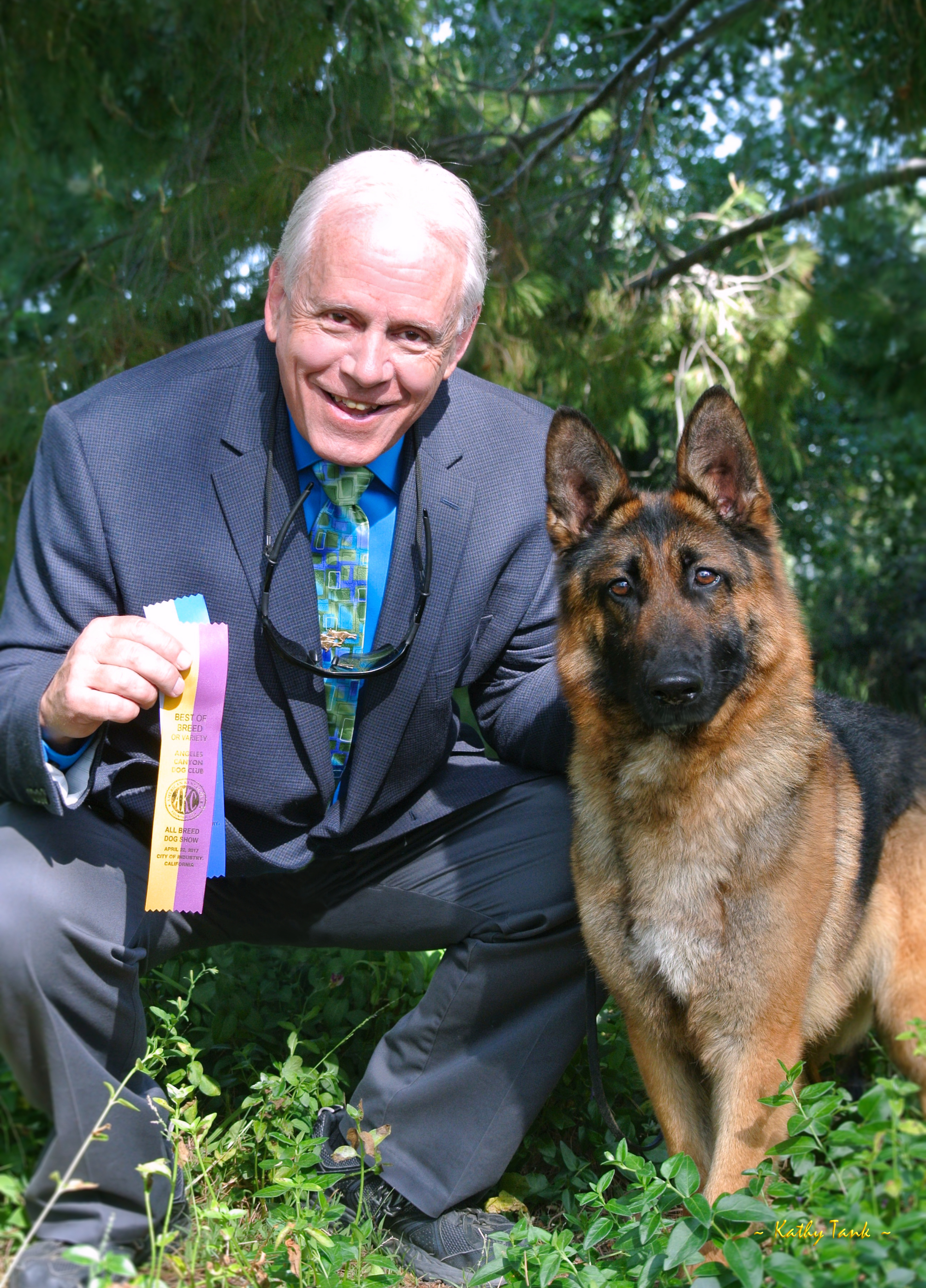 Ellie First time ever shown, and 1st BOB from the classes.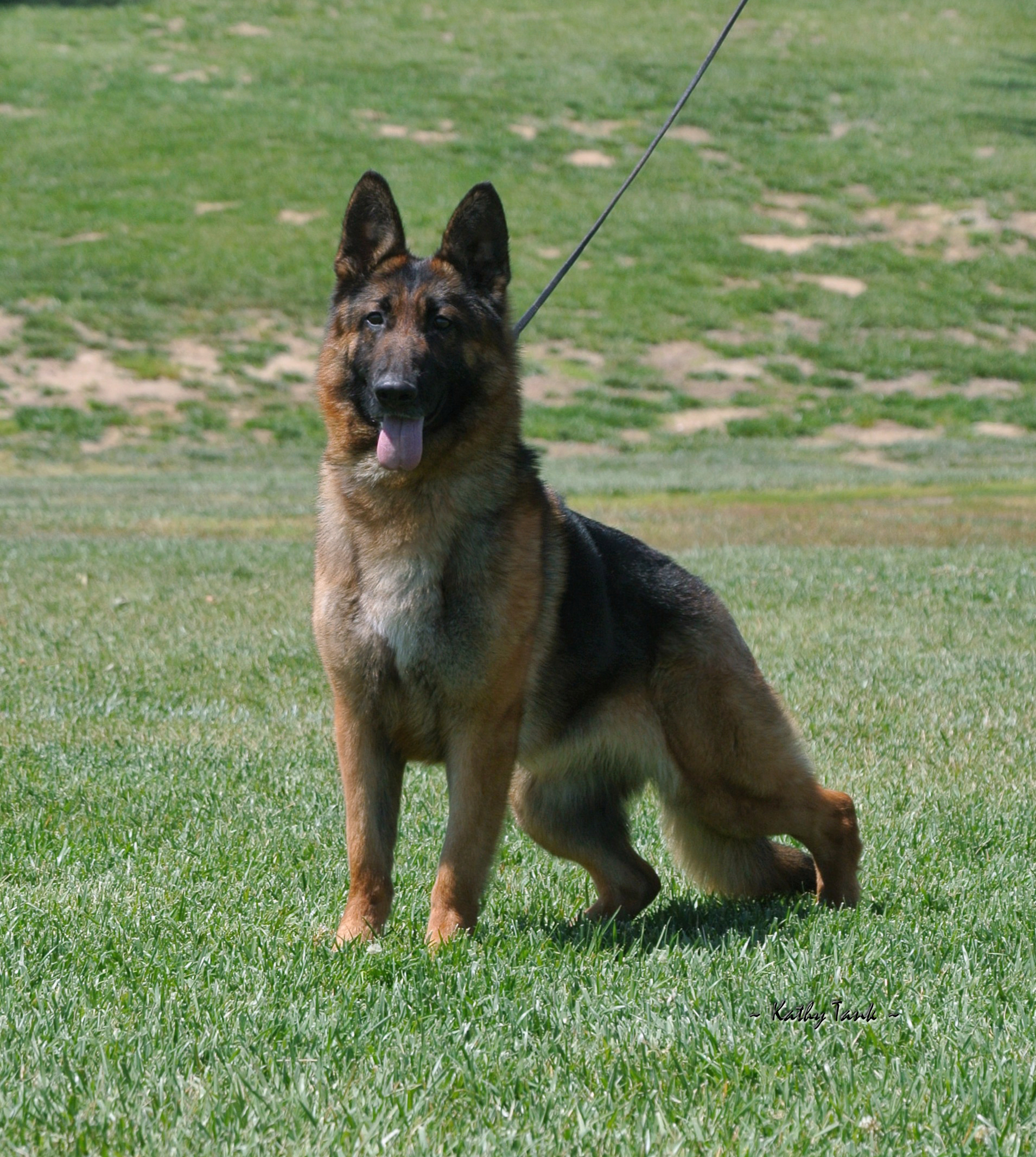 That WOW Factor!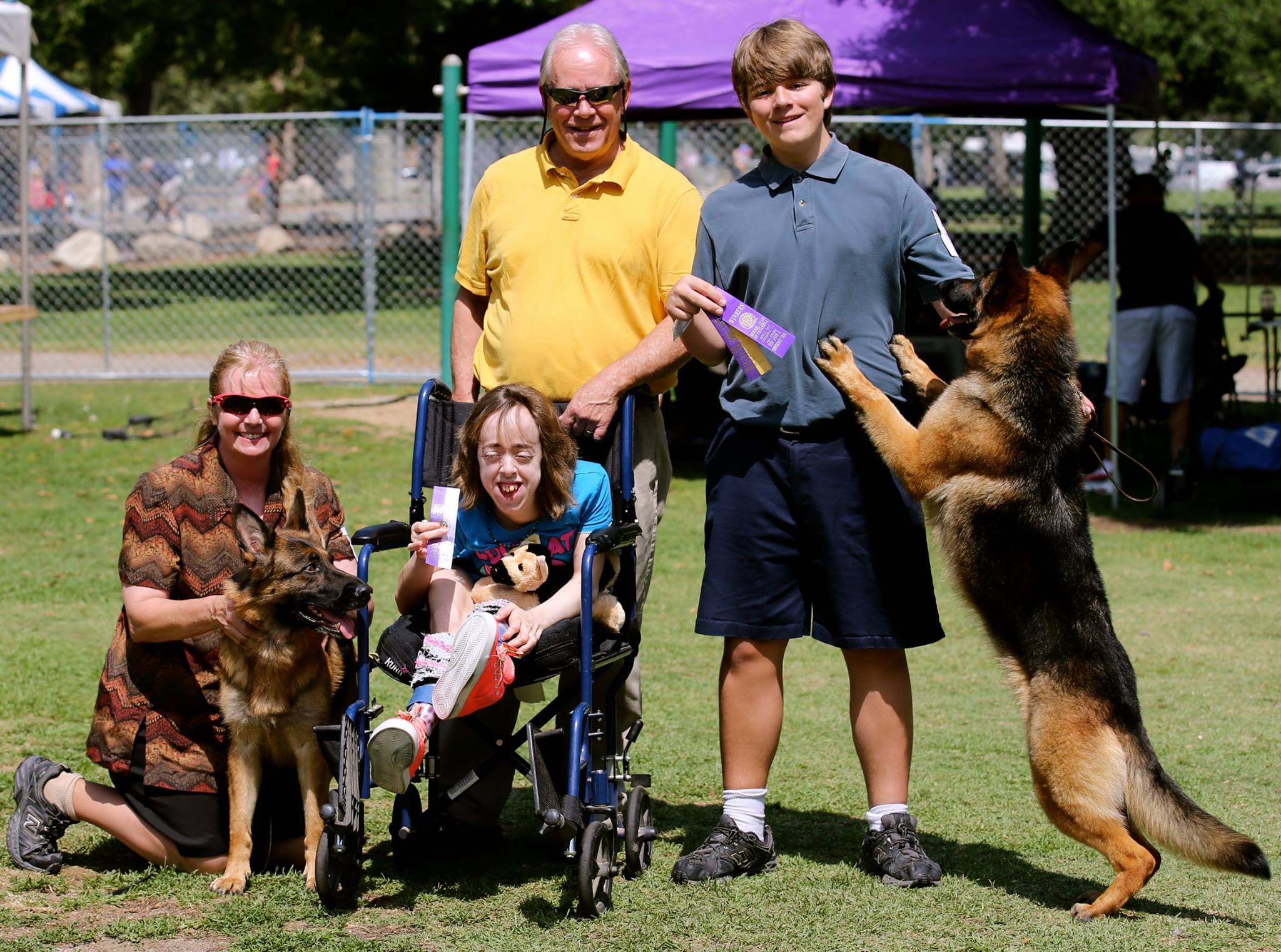 "TEAM ELLIE," IT'S A FAMILY AFFAIR!
WATCH FOR HER AS A SPECIAL IN A RING NEAR YOU!