VICTORY'S THE PERFECT STORM V GARTER
"Clooney"
"Clooney" was the sole surviving puppy from a c -section, and was hand-raised
and bottlefed, by the family. Hunter became Clooney's surrogate "lttermate"
and they have had a love affair ever since. This is highly obvious watching them
in the show ring.. A young team, learning to be the well oiled machine together,
that Hunter was with Clooney's BELOVED sire, CH. VICTORY'S LEVIATHAN.
Together Hunter and Clooney have amassed 8 Best Jr Handler wins...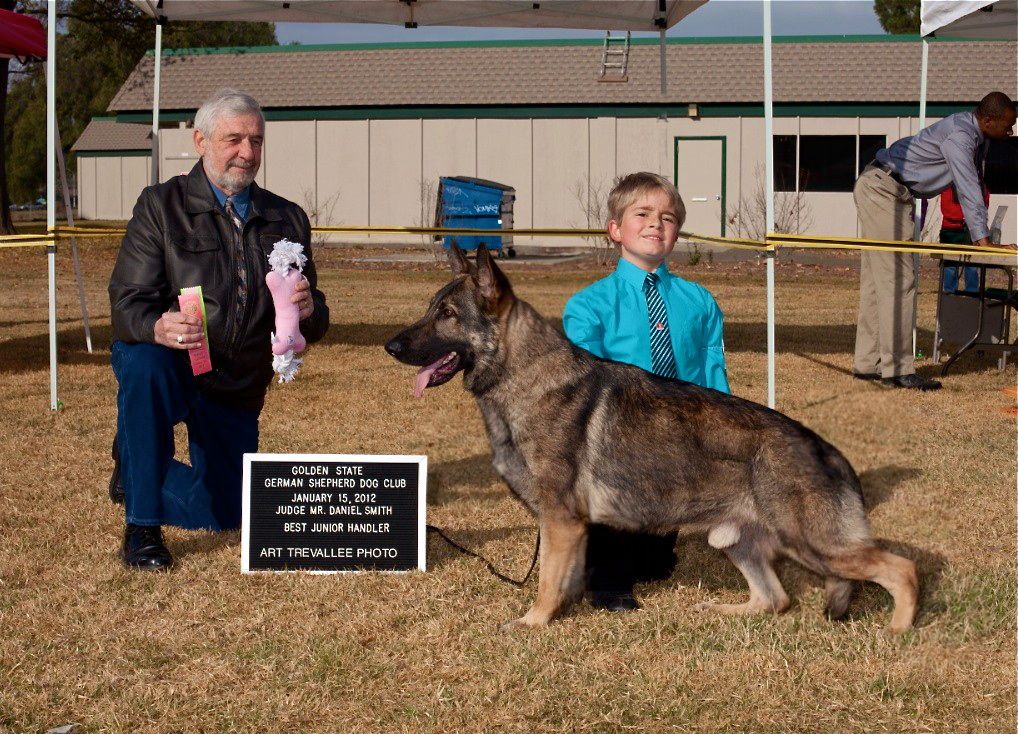 ~~~
On December 9, 2011, only weeks
after the heartbreaking loss of "Clooney's sire, Levi (Hunter's canine mentor)
Hunter and "Clooney" showed in Tucson , Az,
at BIG Major Specialty GSDCA Regional Show.
With Determination, and a GREAT DOG, Hunter and Clooney
Brought Home....
..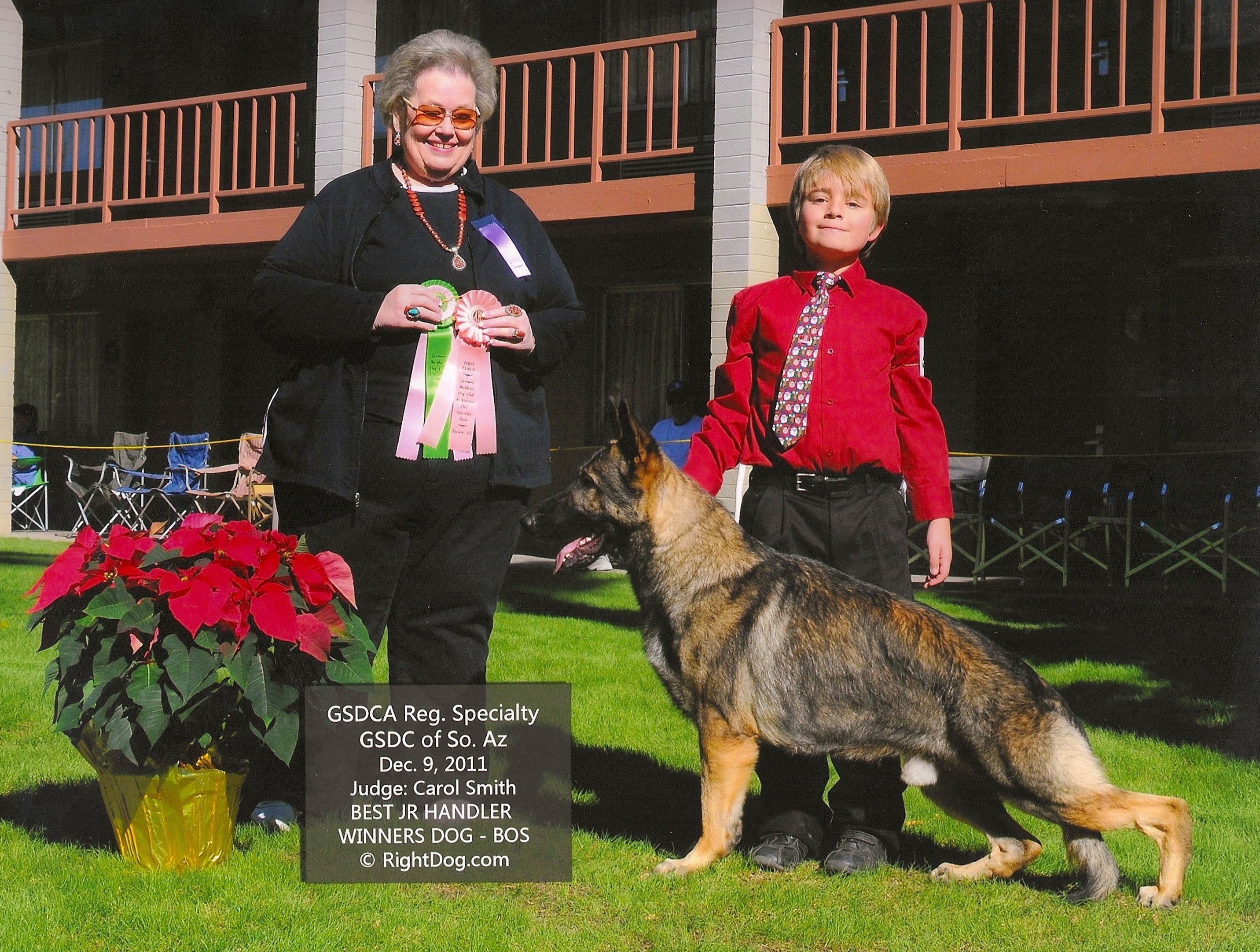 5 POINT MAJOR FOR WINNERS DOG !!!
AND LATER THAT DAY BEST OPPOSITE SEX.
There was hardly a dry eye in the house, especially for myself and Ken.
THANK YOU TO OUR JUDGE, CAROL SMITH!!
Below are photos of "Clooney " showing his tremendous movement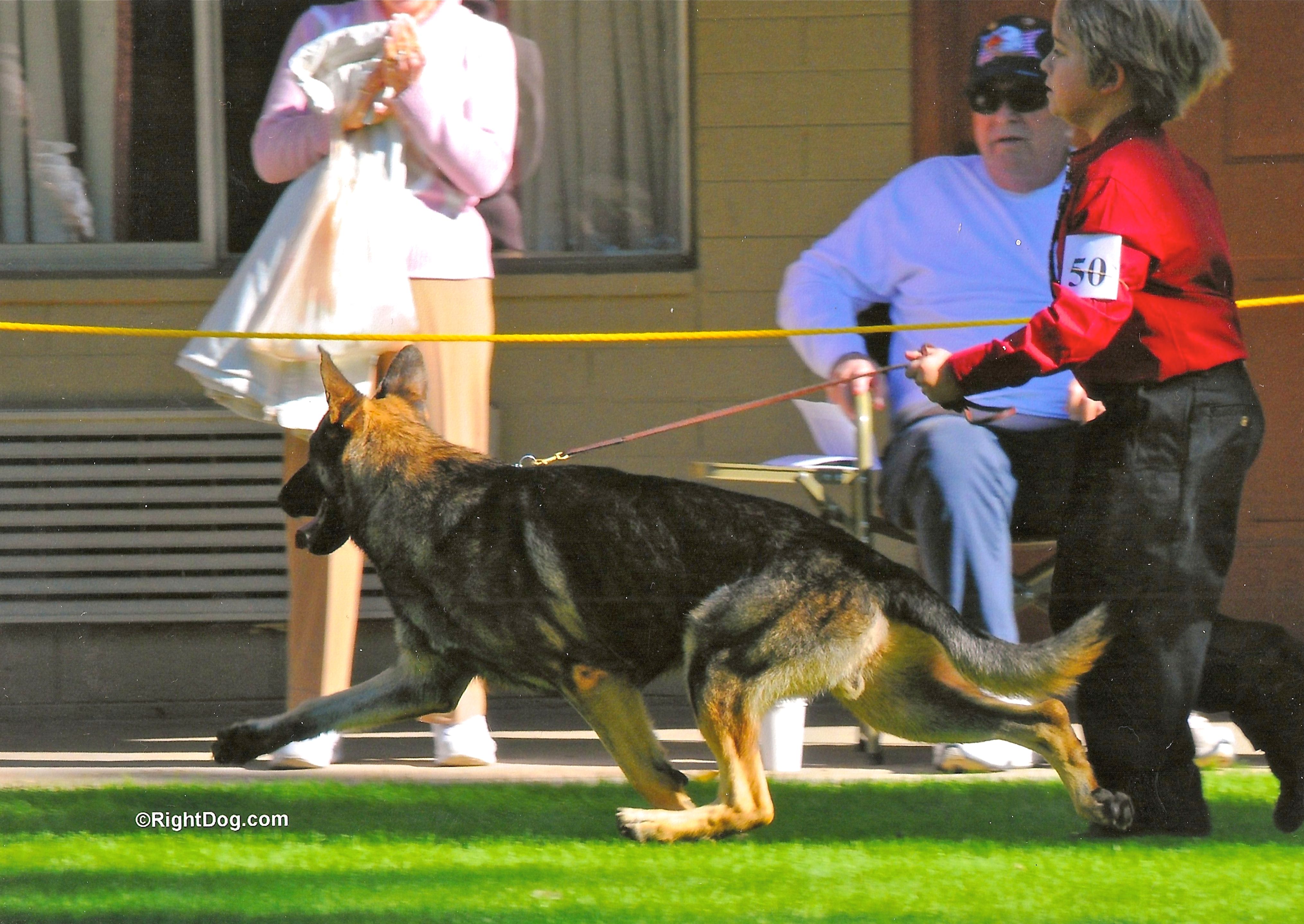 Tucson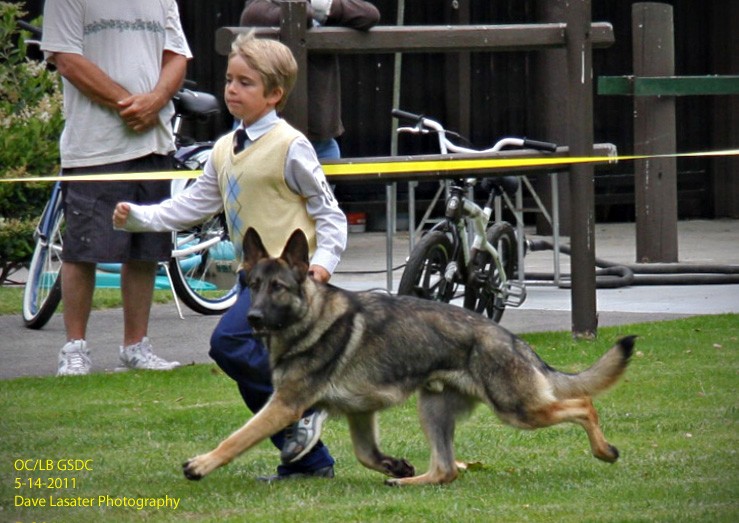 OC/LB GSDC Photo : Dave Lasater
THANK YOU FOR THE HUGE CROWD SUPPORT OF THIS YOUNG TEAM
WATCH FOR THEM IN A RING NEAR YOU!