OUR "RARE" JEWEL..
COURAGEOUS SEZJA OF VICTORY
BEST IN SHOW WINNER ARBA FIRST WEEKEND OUT!!!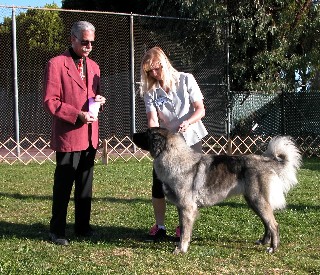 BEST OF BREED AND ON TO BEST IN SHOW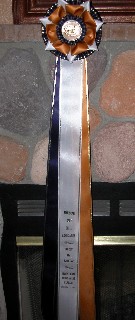 BEST IN SHOW CALIFORNIA CLASSIC JAN 12, 2008!
THANK YOU , MR.EVAN GINSBERG!!
Our rare breed girl "Sezja" is a Caucasion Ovtcharka , a Russian breed of
Antiquity. They are Guardians of Livestock and Home. They originated, it is
believed, from a cross Tibetan Mastiffs and Wolves in and near the Caucus Mtns of Russia.
They protect livestock and family from wolves, coyotes, mountain lions, bears and two-legged predators.
Over the many centuries, they have been used for war dogs,
prison dogs, and unsurpassed guards for livestock.
They are independent, and loyal and loving to family.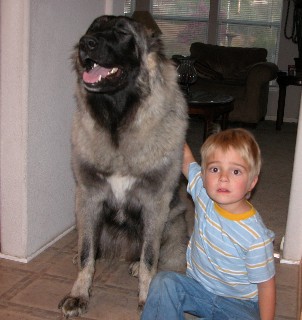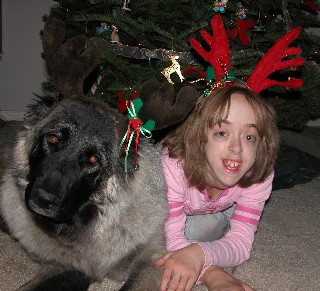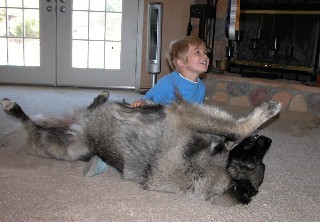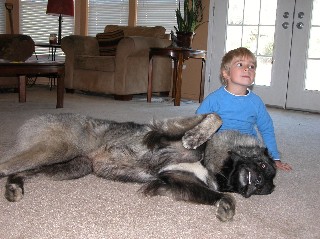 By FCI and ARBA standard they are:
"FIERCE TOWARDS, AND DISTRUSTING OF STRANGERS. "
Sezja is as breed standard demands... one tough cookie.
Seen below saying
" Thank you for the win, but you are FAR too close to my owner!"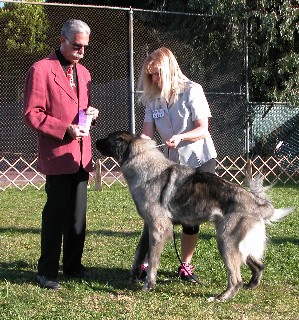 They are fast and agile.
There is no upper limit on size or weight, but minimums for size, and toughness
are mandatory, by FCI Standards.
THIS IS NOT A BREED FOR MOST PEOPLE.
This is a breed for SERIOUS, RESPONSIBLE, COMMITTED DOG PEOPLE ONLY,
WITH THE PHYSICAL AND MENTAL ABILITY TO UNDERSTAND,
TRAIN AND HANDLE THIS TYPE OF GUARDIAN.
However we have found it is a wonderful breed for all of us here, at Victory.
VICTORY CONGRATULATES OUR GIRL, "SEZJA" ON HER WINS, SHE IS JUST GETTING STARTED!