d
CH. VICTORY'S MR. WON AND ONLY
"Only" represents the very best of both worlds.
His sire, Forte vom Victory is bred of some of the finest European lines in the world, with
a heavy emphasis on Italian show line dogs. Highly athletic, with perfect temperament and superb masculinity.
Although he is a good-natured clown with the family, this stunning male is ALL BUSINESS when it comes to watchin
over, and protection his family, and property. He exhibits a superb mind along with breathtaking TYPE.
His dam, Ch. Osor Sense and Sensibility is an elegant, athletic female of great style , attitude and beauty.
Who dazzles judges and onlookers alike when she steps into view. "Ellie" finished her AKC Championship,
undefeated, with a BIG FIVE POINT Best In Show Specialty.
Her finishing show she was Best of Breed over 3 US TOP Ten German Shepherds, at the
2nd larges Specialty show in the country.
""Only" was a singleton puppy, whom we bottle-raised, in our hoome. To expect a single puppy litter
to produce a STAR like "Only" is not just unusual, but amazing. But here he is.
"Only" is, like his paternal grandfather CH. Kappo von Eisenwerk , the undeniable LIFE OF THE PARTY.
He LOVES meeting people, whether at shows, restaurants, parks or at one of his favorite jobs, the
"AKC MEET THE BREEDS". He lives to schmooze with HUNDREDS of people at these events, and represents
we, here at Victory and the breed itself, so very well. Good Boy, Only!!
Please enjoy these photos of "Only" and we will continue to update his page.
We look forward to showing this wild , funny boy as a Champion!
CLICK THUMBNAIL FOR FULL SIZE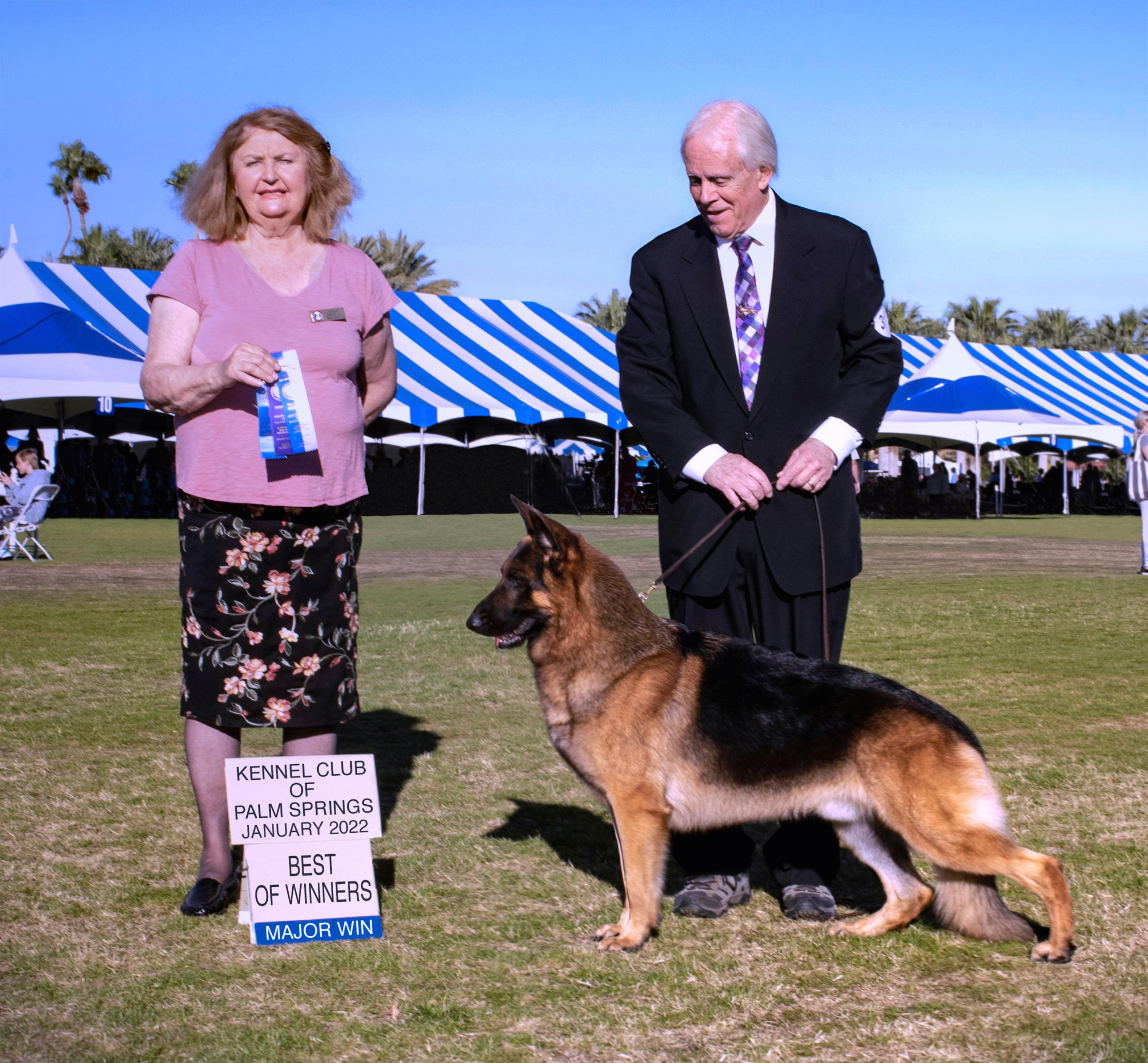 "Only" att the prestigious Palm Springs Kennel Club, with a Major Win and NEW CHAMPION!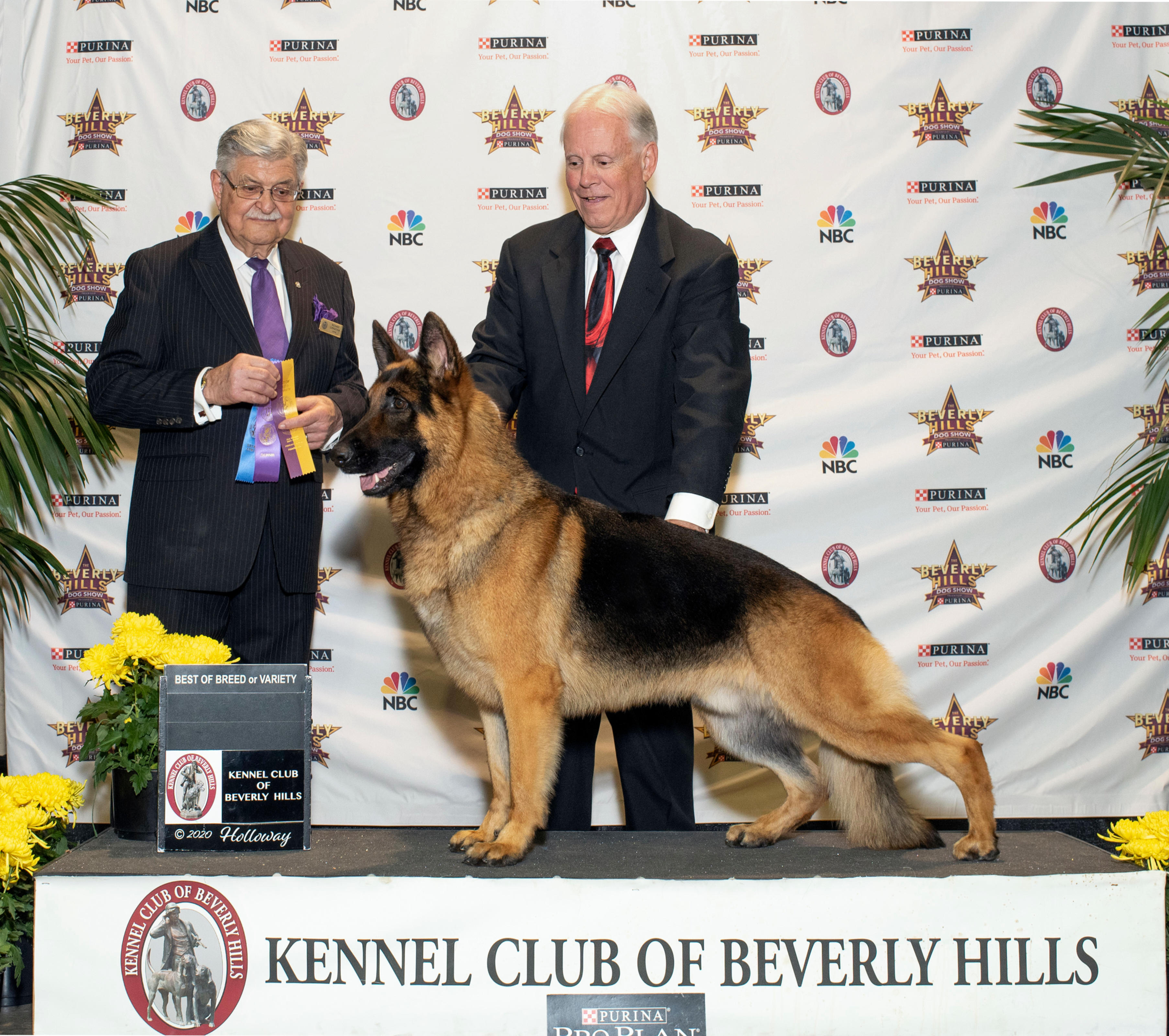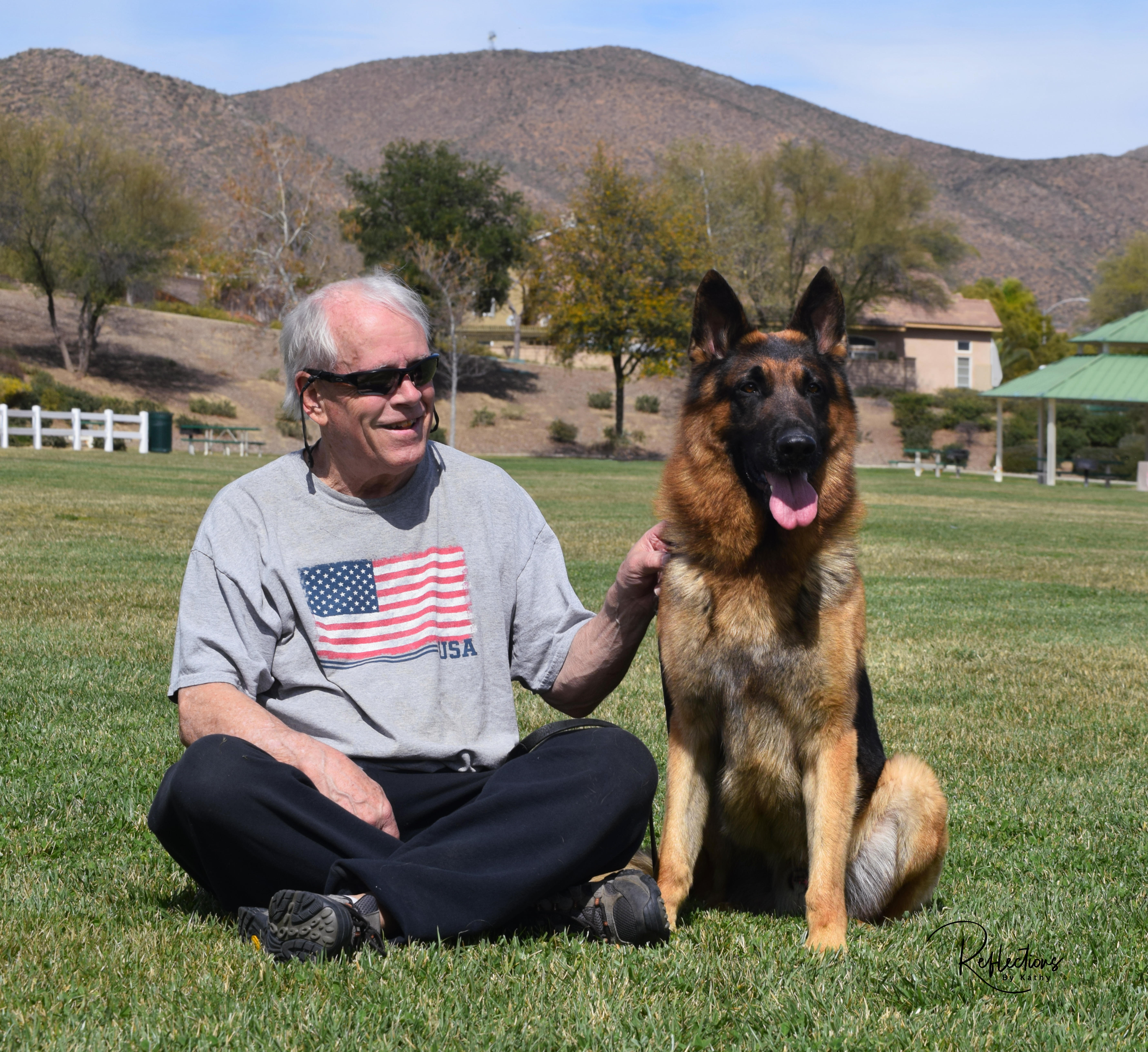 L