Introducing......
Monarch's Tarragon v Kaleef
(GV CH Tazzman's Aregon x Sugarcreek's The Natural v Kaleef)
DOB 12-12-2011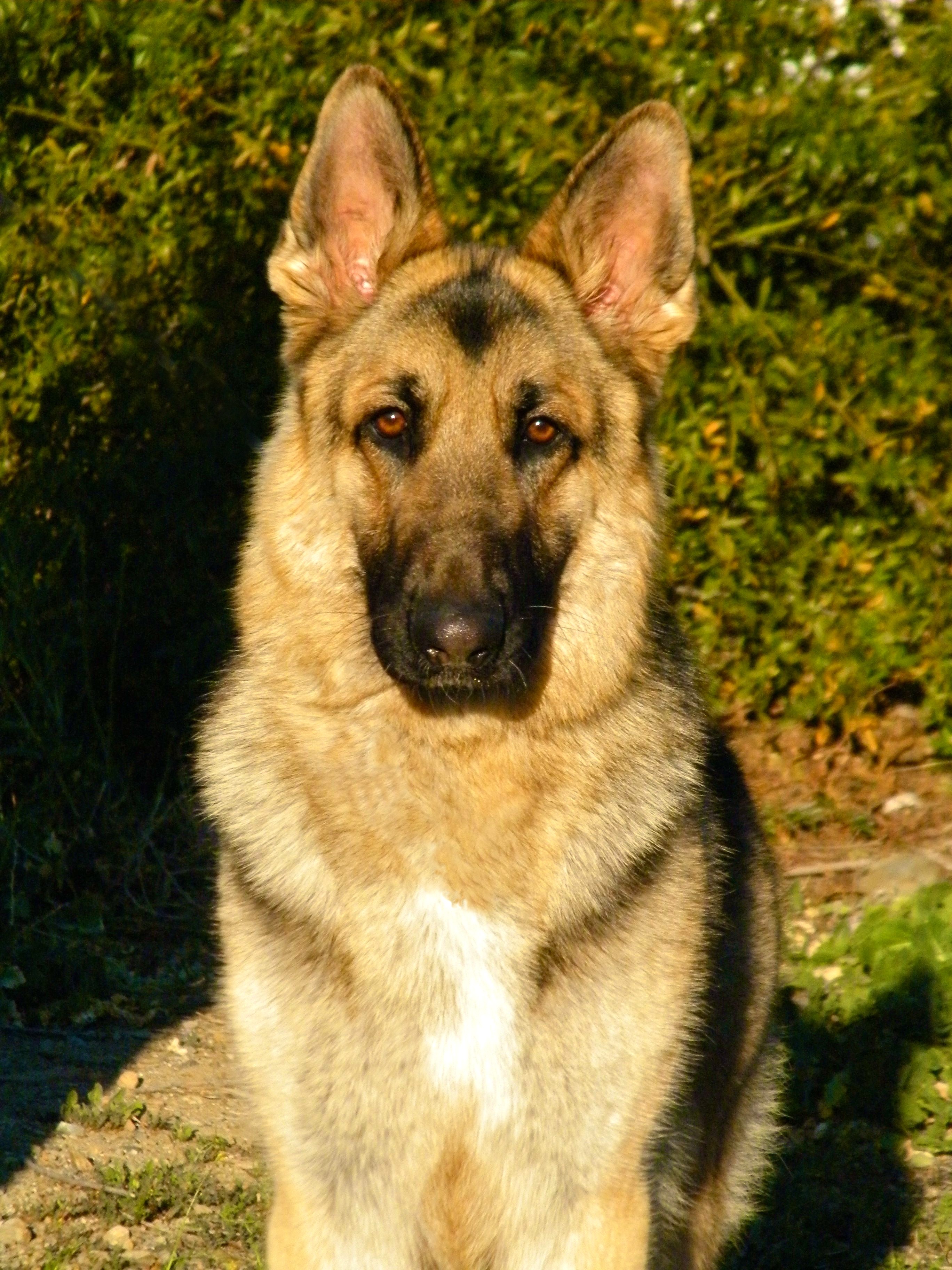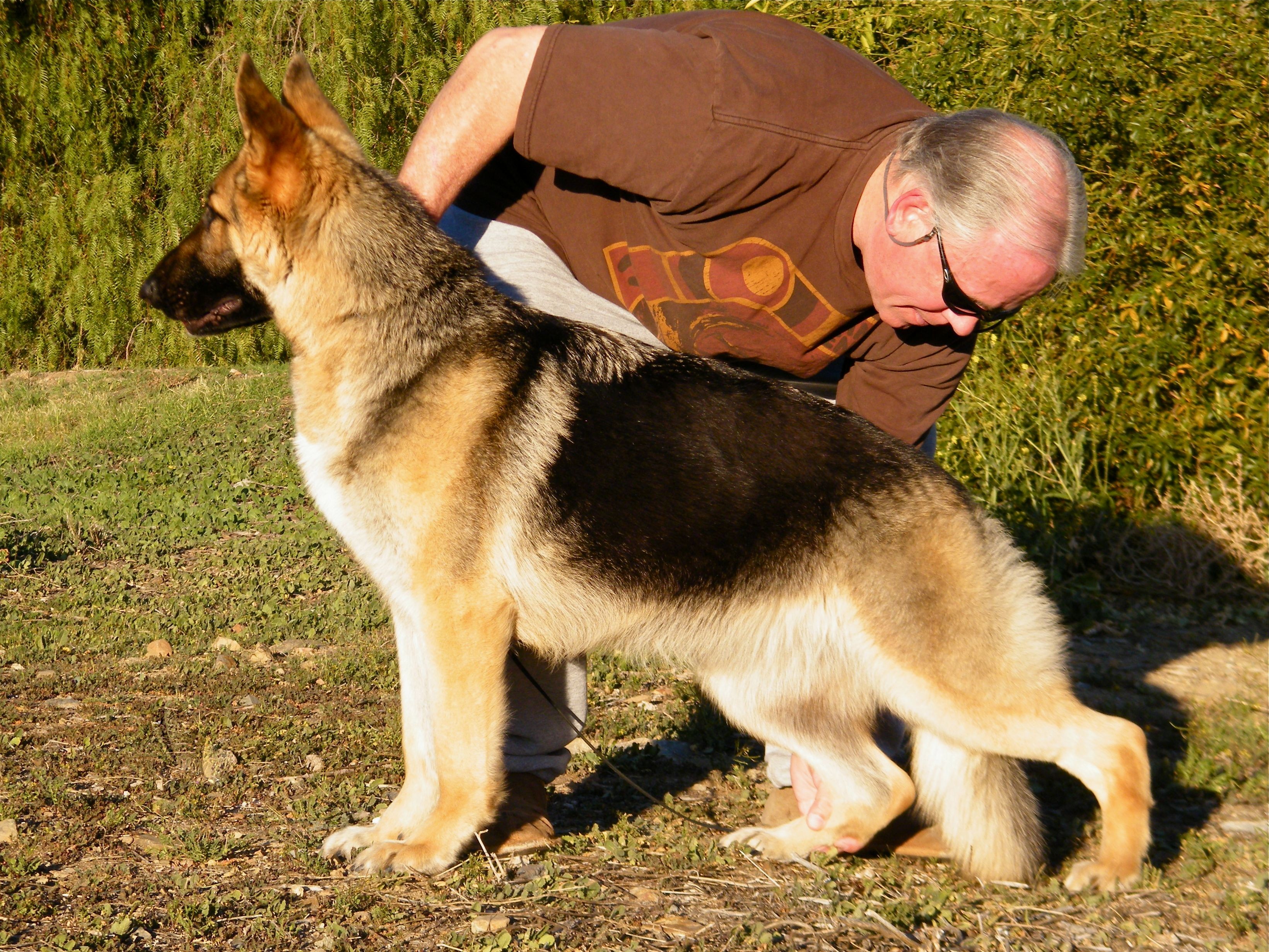 "Tarragon"
Tarragon, our lovely new girl , exhibits short coupling, BONE, COAT,
FRONT and SUPER TEMPERAMENT. Floating, easy-moving gait.
TREMENDOUS APPRECIATION TO SHEREE MOSES AND JIM MOSES
for sending this extraordinary puppy to us!!
~~~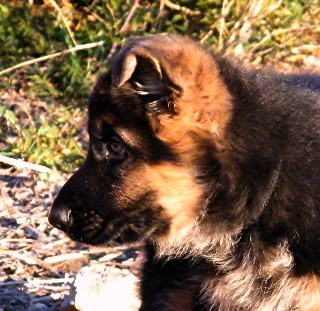 KAPPO VOM EISENWERK "KAPPO"
V Geck di Casa Nobili, SchH3 , KkL1a
x
V Dashka vom Haus Berendorf, SchH1, KkL1a
This black and red MASCULINE BOY came to us
from John McKnight of Eisenwerk GSDs , and
Wilma and Olav of Zauberwald GSDS (Holland)
He is everything we had hoped for, and more.
Our love and appreciation to John, Wilma and Olav
for making this possible!
~~~~~
WE ARE SO EXCITED
Victory's Temperance of Garter aka "Bones"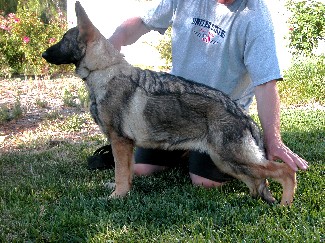 CLICK PIC TO ENLARGE
(Ch. Yankee of Fran-Jo x Lisa of Fran-Jo , ROM)
ENORMOUS APPRECIATION AND LOVE TO "BONES' " BREEDERS, CO-OWNERS
GARY AND TERESA LEWIS, OF GARTER GSDS,
FOR SENDING THIS STUNNING SABLE PUPPY TO US!!
"Bones" is pictured here at 4. 5 months. She has fantastic TEMPERAMENT,
STRUCTURE, MOVEMENT AND BREED TYPE.
~~~~~~~~~~~~
TRYST V LANGENBUNGERT
(VA ERASMUS VAN NOORT X V FELI V HUTBERG SCHH 2, KK1a)
Pic @ 9 weeks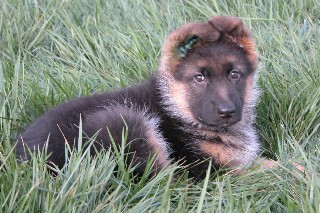 CLICK HERE TO FIND OUT MORE ABOUT TRYST!
<german shepherd breeders> <german shepherd breeders Southern California>
<dog showing southern CA>< german shepards So Cal>
<German Shepards California> <Shepherd Breeders CA>
<Southern California German Shepherds > <dog breeders So Cal>
<AKC German Shepherds Southern Cal> <AKC German Sheperd Breeders Calif>
---
---