ch. VICTORY'S LEVIATHAN....."LEVI"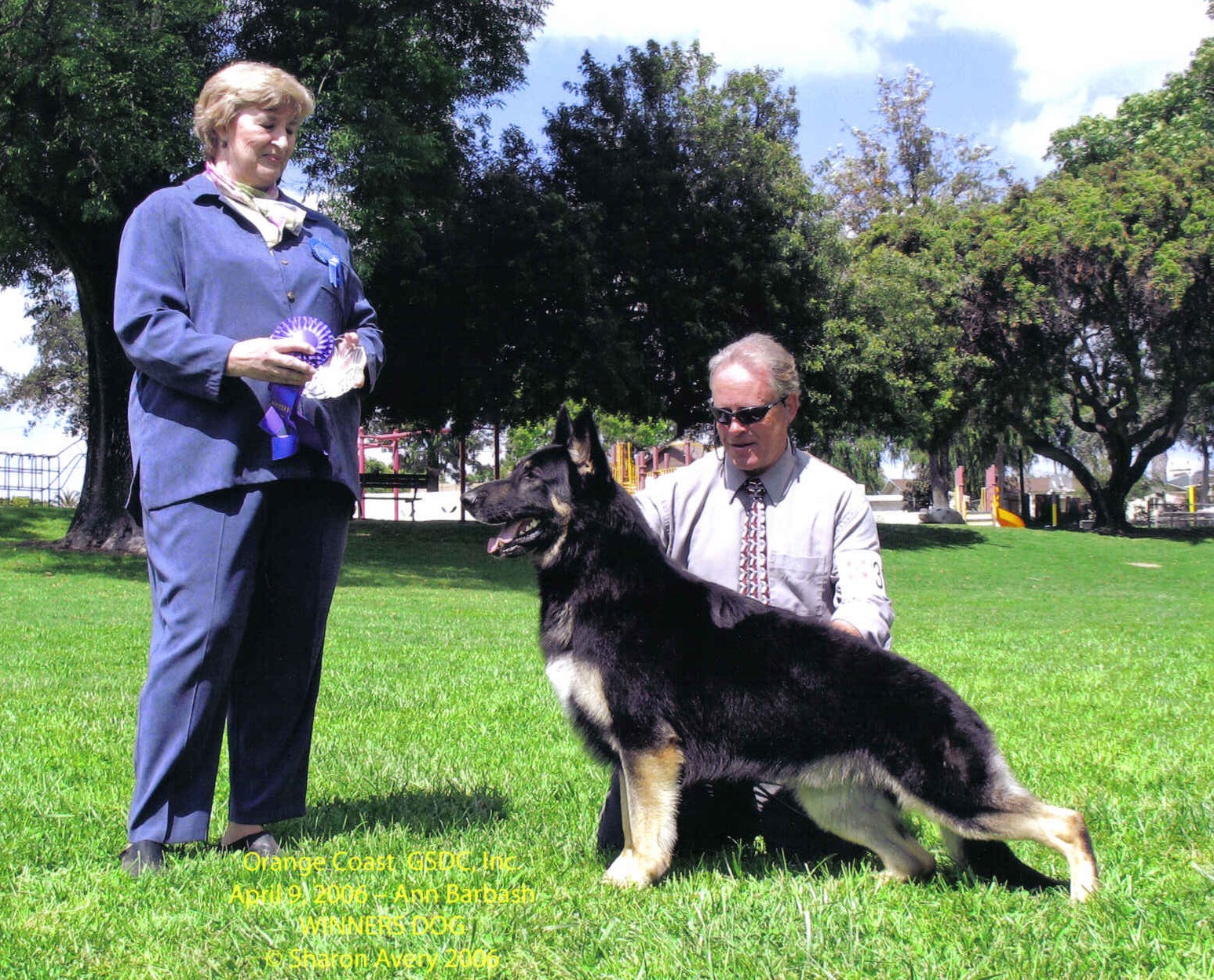 A STAR AT ANY SPEED
~~~
NEWS FLASH!!!!
CH. LEVI GOES MAJOR BEST OPPOSITE SEX
MAY 14, 2011 OC/LB SPECIALTY
WITH NINE YEAR OLD HUNTER, HANDLING!!
THANK YOU SO MUCH MR. LEW BUNCH!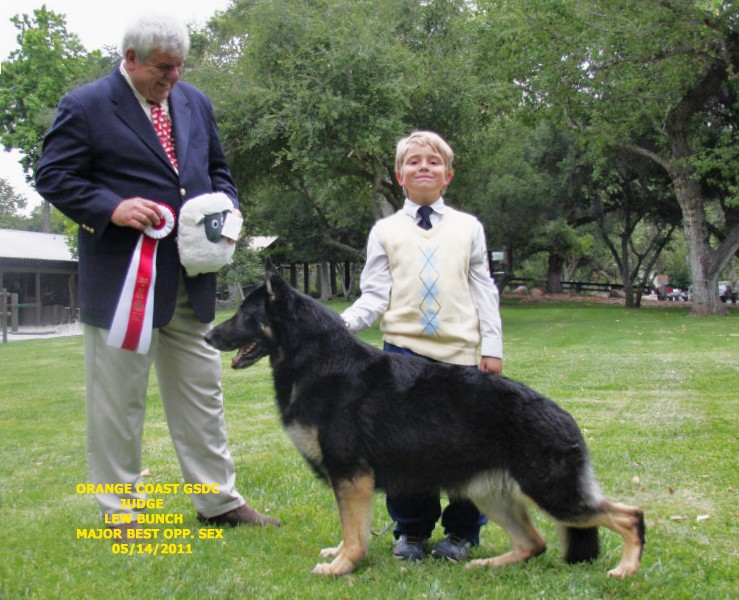 ~~~~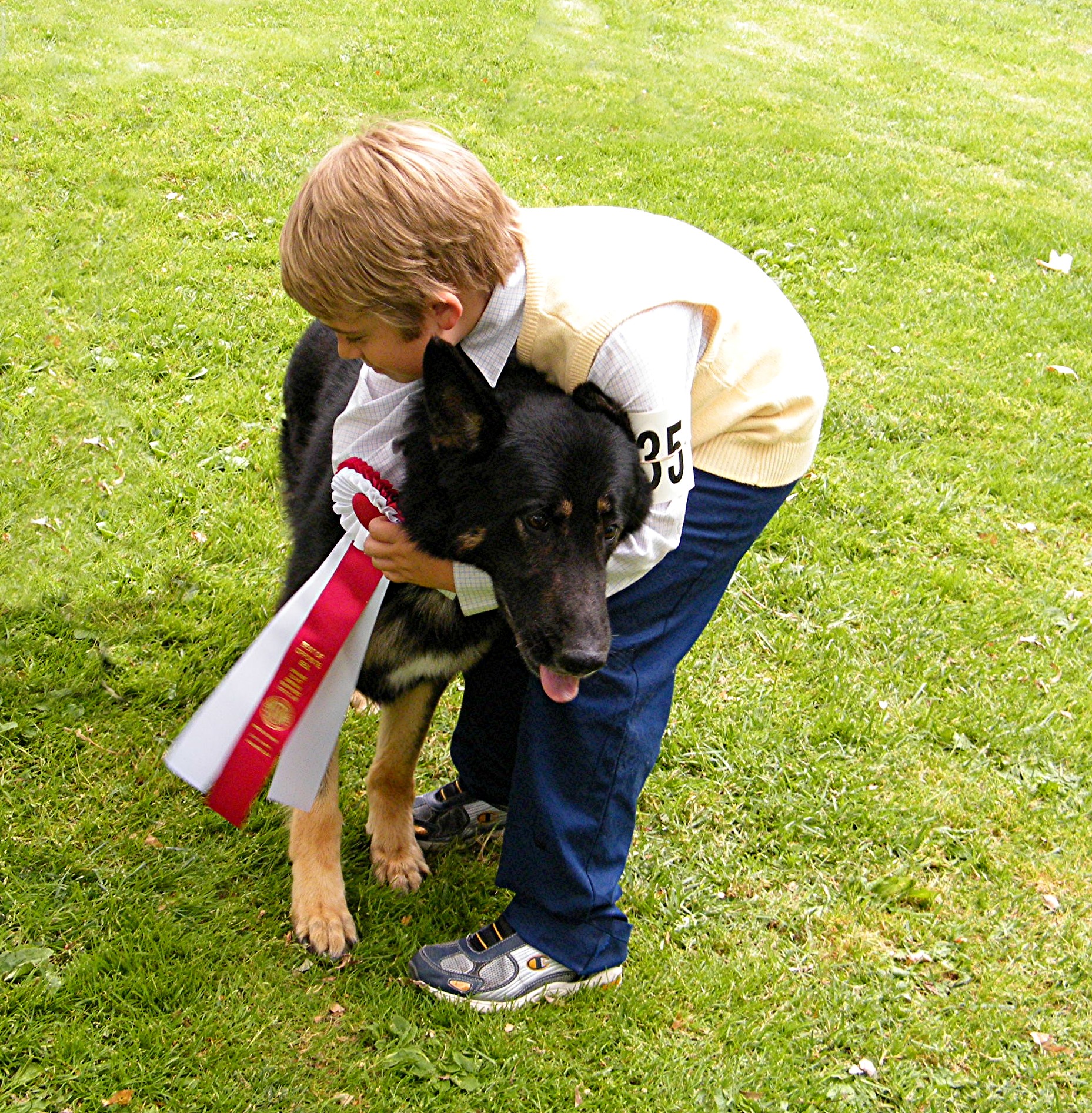 ~~
2010 NATIONALS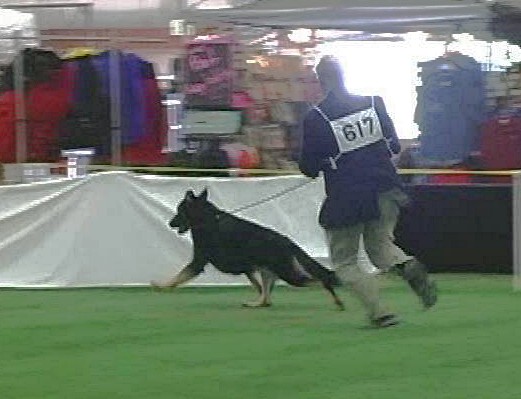 got TOPLINE?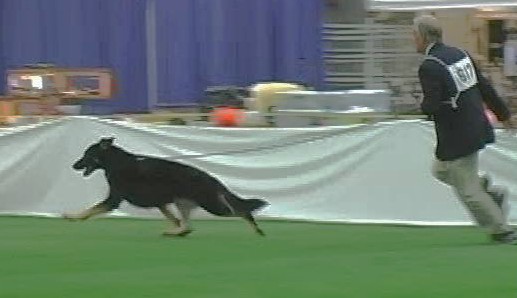 Loose Lead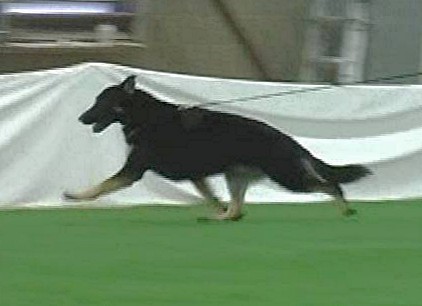 Tight lead, consitant toplne and extension at any speed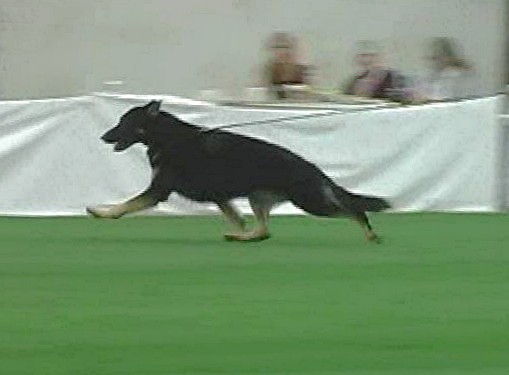 Seeing Double? Nope, background is different. Seeing Consistency, YES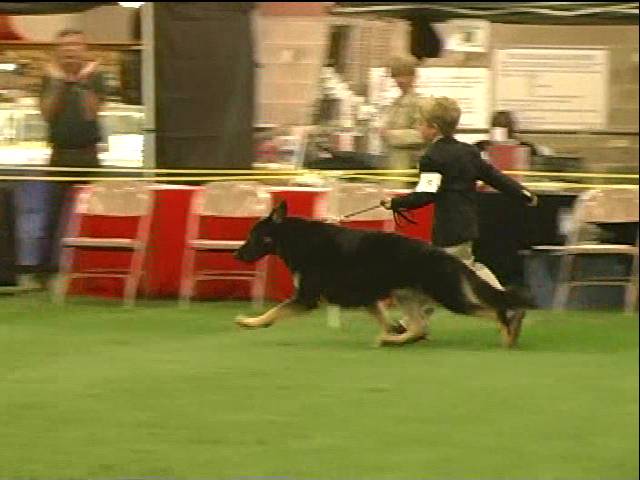 EXCELLENCE AT ANY SPEED
DURING JRS, WITH HIS BELOVED HUNTER, DURING WIN AT 2010 NATIONALS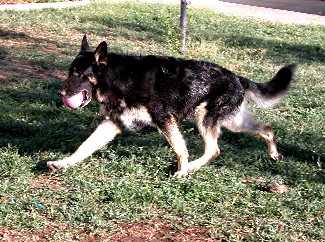 August 2009
After playing in the pool...Levi, retrieving a ball for his boy, Hunter
Notice no smoke, mirrors , handlers, or leashes of any kind...photo is as he looks
Photo taken at not quite a 3/4 angle, I would have preferred complete side shot. Oh well...
~~~~
"Come on Hunter, throw the ball!"
Levi and his boy , Hunter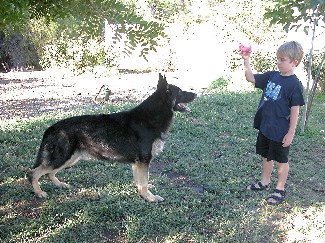 BREED TYPE & TEMPERAMENT
REACH & DRIVE B -A -L - A - N - C -E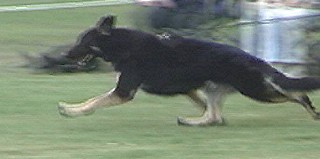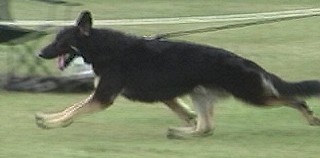 ~~~~~~~~~
NEWS FLASH!!!
NOV 20, 2007 "LEVI" IS NOW IN PERMANENT RESIDENCE
WITH TEAM VICTORY.
SEPT 24, 2006
SANTA ANA VALLEY KENNEL CLUB
BEST OF BREED UNDER
MEREDITH JOHNSON SNYDER
AND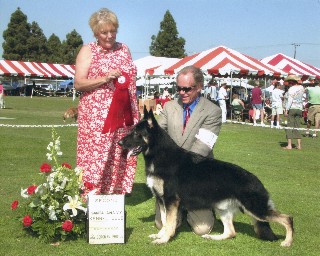 GROUP 2 !!!
THANK YOU MARGARET "PEGGY" MICKELSON!!
MAY 26, 2006
SAN GABRIEL KENNEL CLUB
WITH ANOTHER MAJOR BOW
NOW ITS...
CHAMPION VICTORY'S LEVIATHAN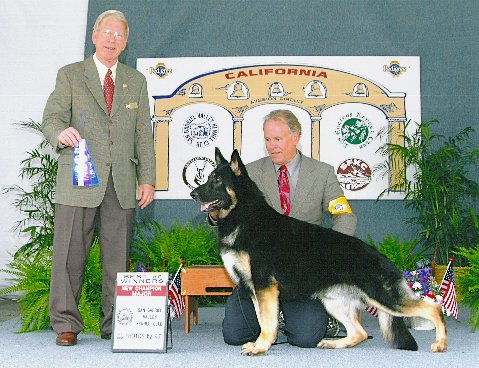 THANK YOU MR. PAUL WILLHAUCK
~~~~
HOLY SMOKES!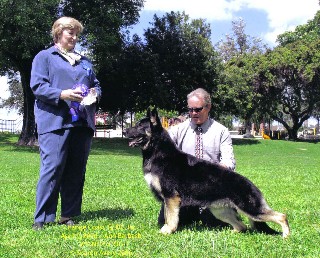 MAJOR WINNERS DOG
GSDC OF ORANGE COAST, APR 9 2006
THANK YOU MRS. ANN BARBASH !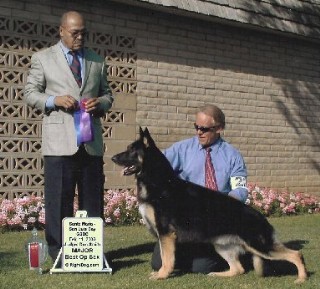 FEB 11, 2006
WINNERS DOG MAJOR PTD
GSDC OF SANTA MARIA
THANK YOU , DON SMITH !
APR 9, 2006
WINNERS DOG MAJOR PTD
ORANGE COAST GSDC
THANK YOU, ANN BARBASH!
"LEVI" GOES BEST OF BREED FROM THE CLASSES
THEN ...JUST WHEN IT COULDN'T GET BETTER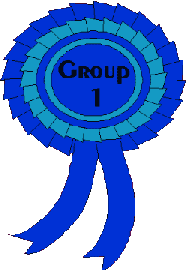 LEVI GOES GROUP ONE!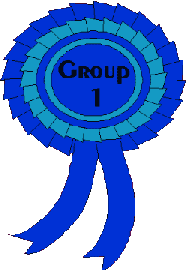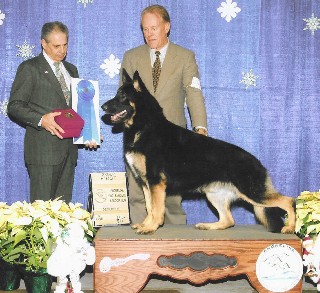 OUR MOST EXTREME APPRECIATION TO
MR. LEE BROWN FOR THE BREED AND GROUP ONE
ON THIS FABULOUS YOUNG STAR!
HANDLED WITH LOVE, BY KATHY TANK IN BREED
HANDLED TO GROUP 1 BY THE AWESOME KEN TANK
(Photo taken 12-17-2005)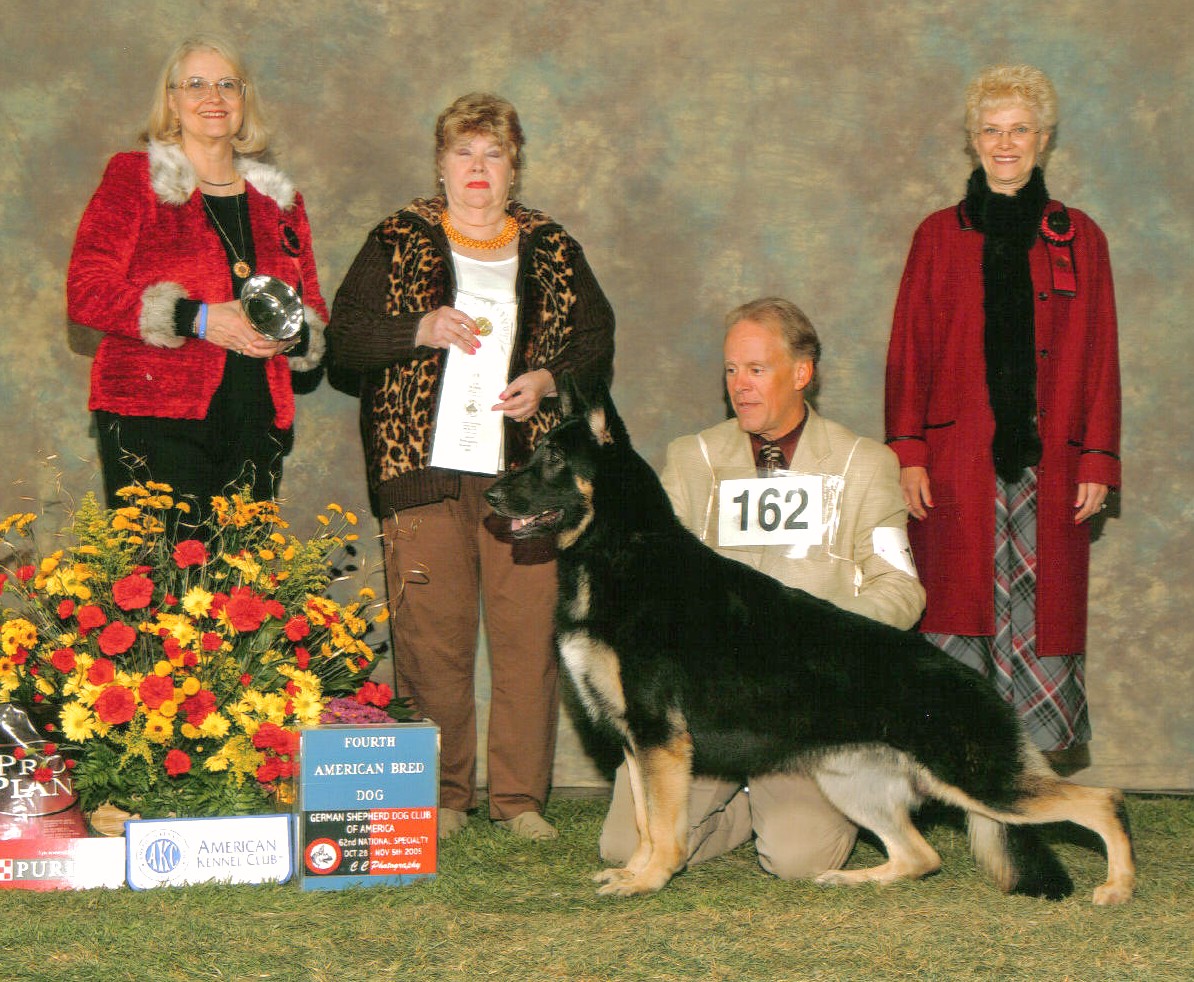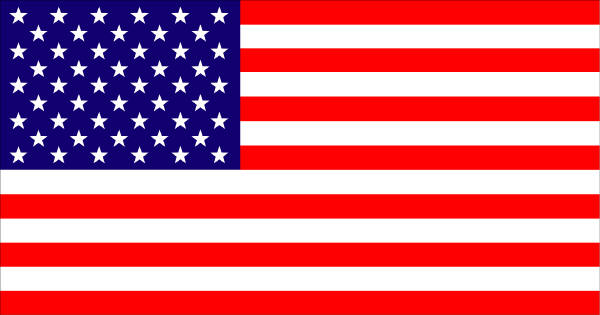 4TH AMERICAN BRED DOG @ 2005 NATIONALS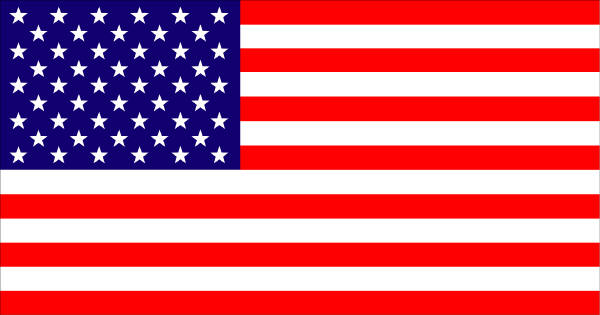 THANK YOU MRS. BARBARA AMIDON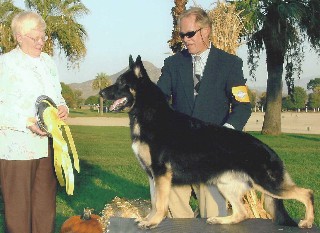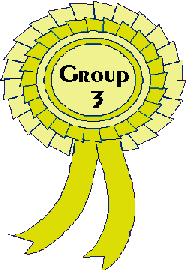 LEVI GOES BEST OF BREED OVER SPECIALS
AND GROUP 3
(PERFECTLY HANDLED BY KEN TANK)
THANK YOU BEVERLY CAPSTICK!
(Photo taken 10-30-2005)
~AND~
~LIKE DAD, THE WINNING SPECIALTY DOG, THAT IS ALL BREED CORRECT~
**IN LOVING, PERMANENT RESIDENCE WITH TEAM VICTORY **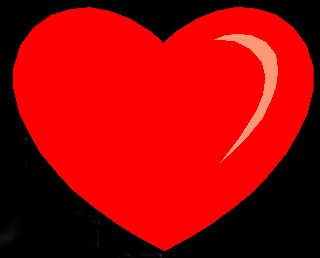 LEVI IS PROUDLY OWNED BY THE TANK FAMILY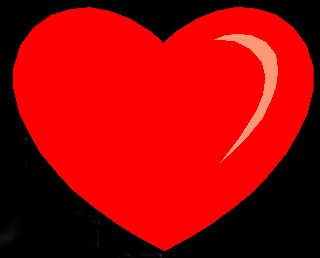 LEVI IS CURRENTLY AT STUD TO SELECTED LADIES HERE AT VICTORY
Chilled semen available
CONTACT: Rbuffdogs@gmail.com
* CLICK HERE FOR LEVI'S PEDIGREE*
ANOTHER CH.NITRO SON, PROVING THE APPLE DOESN'T FALL TOO FAR FROM THE TREE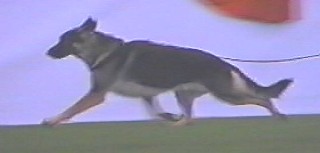 LEVI'S SIRE, CH. NITRO