<meta name="verify-v1" content="C28ROTcc8jspK7t56pXa0xL4J8woVPCu5WBjnY9yyYs=" />
VICTORY GERMAN SHEPHERDS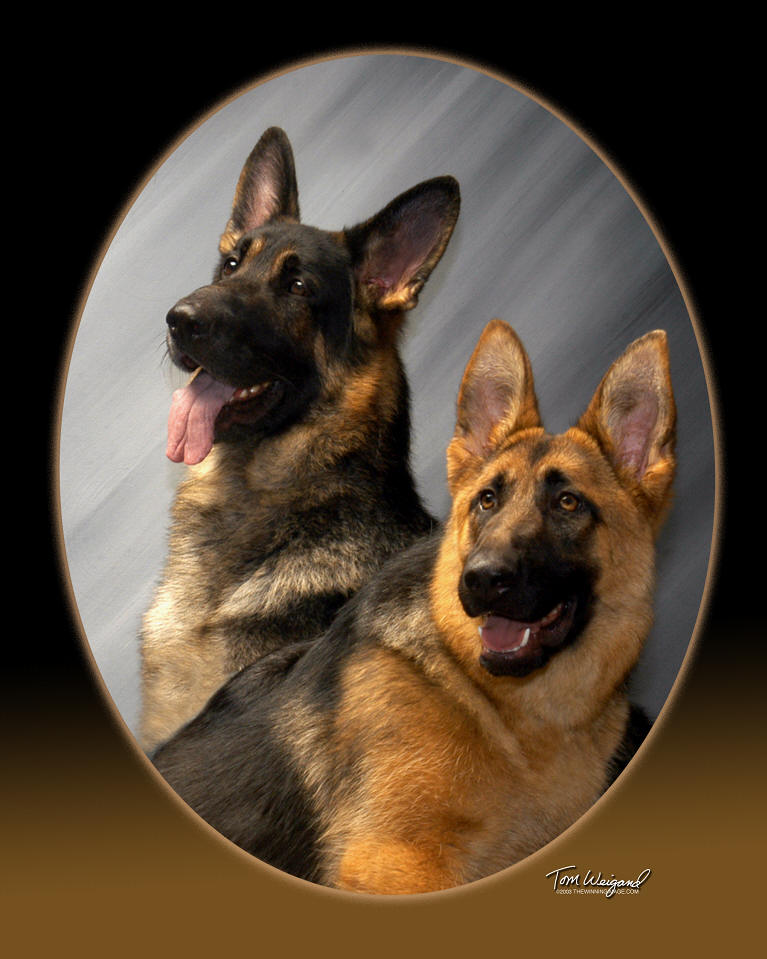 Ch. Nitro and Kessie>
Index
"A well-oiled machine", the "Dynamic Duo" and "the perfect team..." all of these have been used to describe the backbone of Victory German Shepherds, Ken and Kathy Tank, who
combined have a combined total of over 94 years of experience in the breed.
Sometimes when two people come together, the result is simply magic, a team that works in perfect sync, each complimenting the other. This is VICTORY.
Ken Tank, now an AKC Judge, has been involved in and handled German Shepherds (and other breeds)
for over 50 years.
He uses his extraordinary talents and athleticism and "touch" to showcase the dogs of Victory, with unsurpassed skill.
Also Ken brings his DECADES of love for the breed and excellent "eye" to his new
passion as an AKC Judge for the breed.
His name is synonymous with WINNING. He is a recipient of the Lamar O. Kuhns Award for excellence in handling and for his contributions to the breed. Ken also has extensive experience in obedience, law enforcement, guide dog and herding work.
He was mentored by the legendary Erich Renner, who called Ken "the finest handler in the country" and "A Dog Whisperer," years before the name became a popular TV show.
His list of Champions reads like a Who's-Who of the German Shepherd breed. He has to his credit a Grand Victrix, multiple High Select Champions, hundreds of Bests of Breeds , Best in Show Specialties, Group wins, and in total, over 200 Champions to his credit.
Kathy Tank , Ken's Bride and partner in Victory, comes from a different, but complimentary background of obedience, personal protection, law enforcement, Guide Dog training, detection work, and real world herding.
She started with her first German Shepherd at 16 years old, and from there, purchased her first show dog, from Helen "Scootie" Sherlock, a few years later.
She draws upon nearly 50 years of experience in dog training as well as showing and breeding Paint and Quarter Horses,
that has given her a keen eye for structure and movement, and the ability to physically and mentally condition the dogs of Victory to achieve their best.
Kathy also has a long background in Kinesiology, having been a Clinical Exercise Specialist, and was a Personal Fitness Trainer for many years.....her knowledge keeps four legged family members of Victory German Shepherds, in TOP physical shape.
She is the conditioner, trainer, "groom extraordinaire" and when time allows, handles
some of their dogs, in the show ring
They welcome newcomers to the breed, and to the sport of showing dogs, with OPEN
ARMS. They are always ready with a handshake, a smile and answers to your questions.
For Ken and Kathy , Victory German Shepherds and the German Shepherd Dog
are more than a pasttime, more than a hobby... it is their PASSION .
They believe in QUALITY, DEDICATION , EXCELLENCE....and INTEGRITY.
The DOGS of VICTORY GERMAN SHEPHERDS reflect those beliefs.
VICTORY GERMAN SHEPHERDS
~THERE'S SOMETHING IN A NAME.~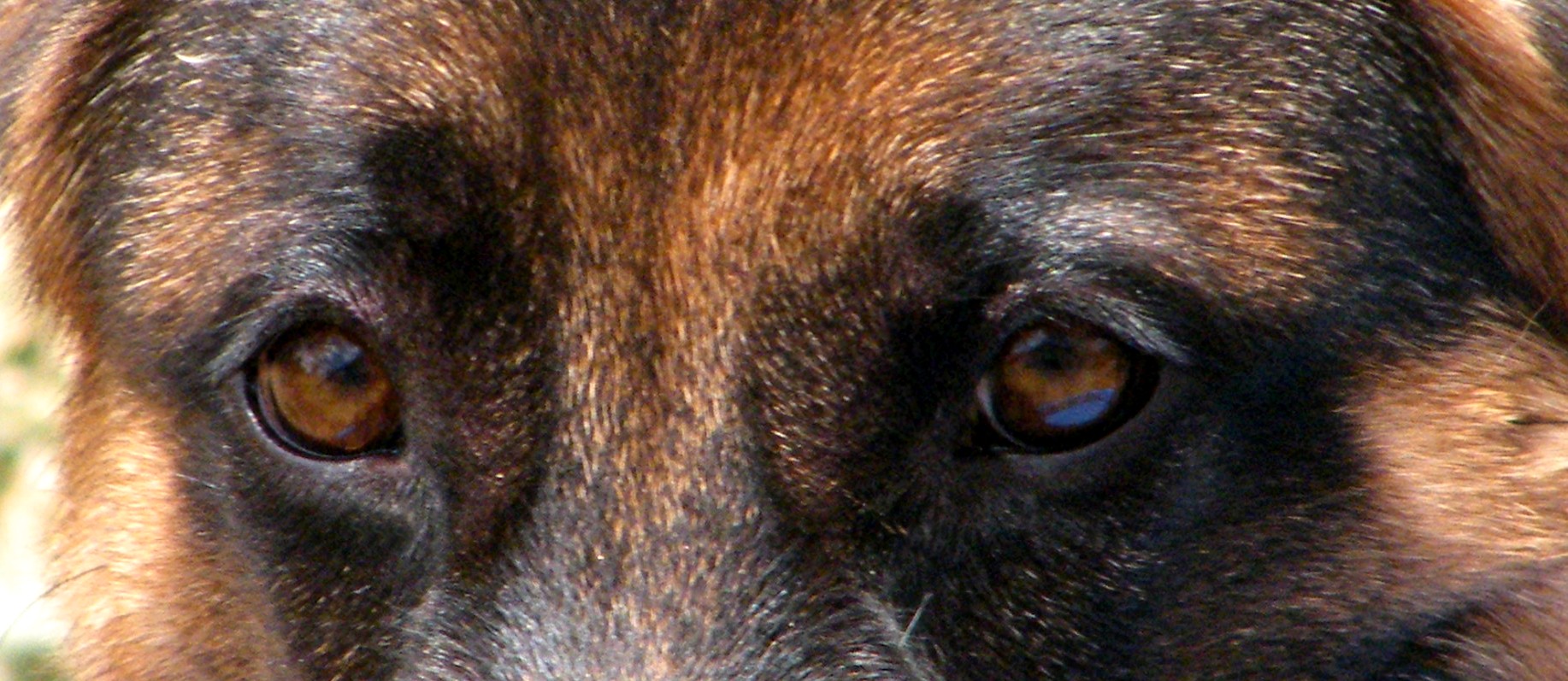 ~~~
DISCLAIMER:
VICTORY GERMAN SHEPHERDS OWNED BY KEN AND KATHY TANK
NOR THEIR DOGS ARE AFFILIATED IN ANY WAY
WITH "Victory German Shepherds or Victory Kennels "
LOCATED NEAR THE ST LOUIS , MO AREA. OR
ANY ISSUES REGARDING THAT KENNEL
Ken and Kathy Tank 90 Years Combined Experience
Ken Tank former 2x Board Member German Shepherd Dog Club of America
Judge for the 2019 GSDCA National Specialty
~~~
Ken & Kathy Tank Co-Chairs for Public Relations for over a DECADE
For the German Shepherd Dog Club of America
~~~
Originators of the Official German Shepherd Dog Club of America
CORPORATE FACEBOOK PAGE
~~~
Members in good standing of the GSDCA
~~~
Signers of the GSDCA Breeders Code of Ethics
~~~
Members of the SV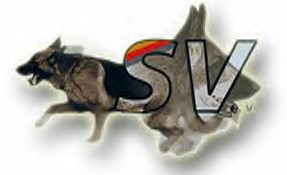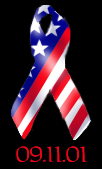 WE WILL NEVER FORGET
Rbuffdogs@gmail.com
NO GRAPHICS MAY BE COPIED FROM THIS SITE WITHOUT EXPRESS WRITTEN PERMISSION
FROM KEN OR KATHY TANK
LAST UPDATED: MARCH 2022
~~~
This website was whelped on September 28, 2003
~~~

Oustanding Breeders of the World's Finest German Shepherd Dogs
~~~
Zauberwald Kennels in Holland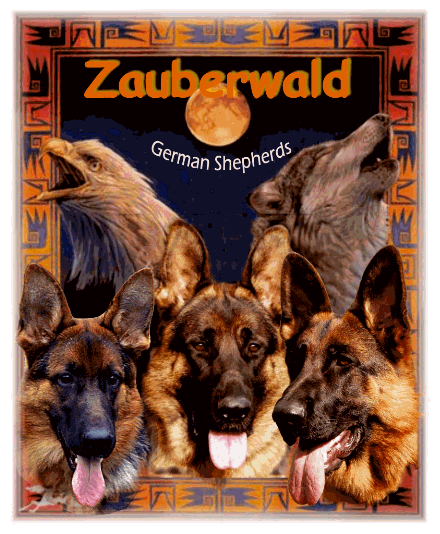 ~~~

~~~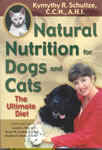 ~~~
~~~
http://www.pettravelstore.com/
~~~

~~~

~~~
~~~
~~~
http://dogbreederscalifornia.synthasite.com
-->
Copyright © 2003 Victory German Shepherds
All Rights Reserved
DISCLAIMER:
VICTORY GERMAN SHEPHERDS, TEAM VICTORY, AND IN PARTICULAR,
OUR DOGS
ARE IN NO WAY ASSOCIATED WITH
VICTORY KENNELS OR VICTORY GSDS,
NOR ANY DOG FROM SO -NAMED KENNEL
LOCATED IN MISSOURI
German Shepherd, German Shepherds, German Shepherd Dog, Dog, Puppies, Stud
German Shepherd, German Shepherds, German Shepherd Dog, Dog, Puppies, Stud
German Shepherd, German Shepherds, German Shepherd Dog, Dog, Puppies, Stud
German Shepherd, German Shepherds, German Shepherd Dog, Dog, Puppies, Stud
German Shepherd, German Shepherds, German Shepherd Dog, Dog, Puppies, Stud
German Shepherd<script type="text/javascript"
src="http://ss.webring.com/navbar?f=j;y=victorygsds;u=defurl"></script>
<noscript><center><table bgcolor=gray cellspacing=0 border=2 bordercolor=red>
<tr><td><table cellpadding=2 cellspacing=0 border=0><tr><td align=center>
<font face=arial size=-1>This site is a member of WebRing.
To browse visit <a href="http://ss.webring.com/navbar?f=l;y=victorygsds;u=defurl">
here</a>.</font></td></tr></table></td></tr></table></center></noscript>
d, German Shepherds, German Shepherd Dog, Dog, Puppies, Stud Service
<"german shepherd breeders"> <"Googlebot"><"german shepherd breeders Southern California">
<"dog showing southern CA">< "german shepards So Cal">
<German Shepards California> <"Shepherd Breeders CA">
<Southern California German Shepherds > <"dog breeders So Cal">
<"AKC German Shepherds Southern Cal"> <AKC German Sheperd Breeders Calif>
German Shepherd, German Shepherds, German Shepherd Dog, Dog, Puppies, Stud
German Shepherd, Germ
RS LOS ANGELES , GERMAN SHEPHERDS , GERMAN SHEPHERD GUARD DOGS, GERMAN IMPORTS, SHEPARDS SOUTHERN CALIFORNIA, CALIFORNIA DOG BREEDERS, CALIFORNIA GERMAN SHEPHERD PUPPIES, PUPPIES, DOGS, STUD DOGS, AKC PUPPIES, BLACK AND RED GERMAN SHEPHERDS, BREEDERS, GUARANTEES, AKC STUD SERVICE, REGISTERED GERMAN SHEPHERDS, REGISTERED GERMAN SHEPARDS, PUPPIES FOR SALE, LITTERSGerman She
, StudGGERMAN SHEPHERD, GERMAN SHEPARD, SHEPARDS , CALIFORNIA, CA, CALIF, BREEDERS, GERMAN SHEPPARD PUPPIES, GERMAN SHEPHERD BREEDERS, GERMAN SHEPARD DOGS,
GERMAN SHEPHERD BREEDERS SOUTHERN CA, GERMAN SHEPHERD SOUTHERN CA, GERMAN SHEPHERD CALIFORNIA, GERMAN SHEPARD, GERMAN SHEPHERDS FOR SALE, AKC GERMAN SHEPHERDS, AKC GERMAN SHEPARDS, AKC GERMAN SHEPHERD BREEDERS CALIFORNIA, GERMAN SHEPHERD BREEDERS SAN DIEGO, GERMAN SHEPHERD BREEDERS INLAND EMPIRE, GERMAN SHEPHERD BREEDERS LOS ANGELES , GERMAN SHEPHERDS , GERMAN SHEPHERD GUARD DOGS, GERMAN IMPORTS, SHEPARDS SOUTHERN CALIFORNIA, CALIFORNIA DOG BREEDERS, CALIFORNIA GERMAN SHEPHERD PUPPIES, PUPPIES, DOGS, STUD DOGS, AKC PUPPIES, BLACK AND RED GERMAN SHEPHERDS, BREEDERS, GUARANTEES, AKC STUD SERVICE, REGISTERED GERMAN SHEPHERDS, REGISTERED GERMAN SHEPARDS, PUPPIES FOR SALE, LITTERSGerman
GERMAN SHEPHERD, GERMAN SHEPARD, SHEPARDS , CALIFORNIA, CA, CALIF, BREEDERS, GERMAN SHEPPARD PUPPIES, GERMAN SHEPHERD BREEDERS, GERMAN SHEPARD DOGS,
<"GERMAN SHEPHERD BREEDERS SOUTHERN CA, GERMAN SHEPHERD SOUTHERN CA, GERMAN SHEPHERD CALIFORNIA, GERMAN SHEPARD, GERMAN SHEPHERDS FOR SALE, AKC GERMAN SHEPHERDS, AKC GERMAN SHEPARDS, AKC GERMAN SHEPHERD BREEDERS CALIFORNIA, GERMAN SHEPHERD BREEDERS SAN DIEGO, GERMAN SHEPHERD BREEDERS INLAND EMPIRE, GERMAN SHEPHERD BREEDERS LOS ANGELES , GERMAN SHEPHERDS , GERMAN SHEPHERD GUARD DOGS, GERMAN IMPORTS, SHEPARDS SOUTHERN CALIFORNIA, CALIFORNIA DOG BREEDERS, CALIFORNIA GERMAN SHEPHERD PUPPIES, PUPPIES, DOGS, STUD DOGS, AKC PUPPIES, BLACK AND RED GERMAN SHEPHERDS, BREEDERS, GUARANTEES, AKC STUD SERVICE, REGISTERED GERMAN SHEPHERDS, REGISTERED GERMAN SHEPARDS, PUPPIES FOR SALE, LITTERS">German She
an Shepherds, German Shepherd Dog, Dog, Puppies, Stud
<"schaferhund,stud service, pets, pups, puppies, stud , studs, dogs, bitches, GSD, working dogs,
 tracking, herding, obedience, agility,german shepard,gsd">